The US-based tech giant Apple has just launched its Mac Studio and Studio Display. The new product will be available in select Apple Store locations and Apple Authorised Resellers, beginning Friday, March 18. The newly launched Mac Studio is available to order on apple.com/in/store and in the Apple Store app.
Pricing
Mac Studio starts at Rs. 189900, and Rs. 170910 for education. Additional configure-to-order options are available at apple.com/in/store.
Studio Display will cost Rs. 159900 and Rs. 143910 for education. Additional technical specifications, including nano-texture glass and a choice of stand options, are available at apple.com.
Customers are also can trade in their current computer and get credit toward a new Mac Studio. They can visit apple.com/in/trade-in to see what their device is worth.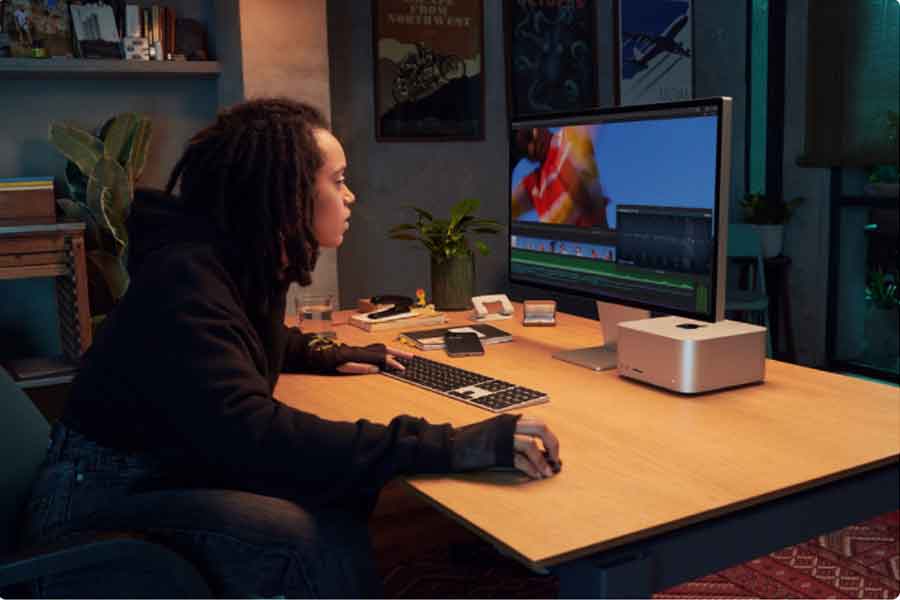 Specifications
12 MP Ultra Wide camera with Center Stage, an expansive 27-inch 5K Retina display, and a high-fidelity six-speaker sound system with spatial audio are some of the features of the newly launched Mac Studio and Studio Display by Apple.
Described as a breakthrough in personal computing, Mac Studio is powered by M1 Max and the new M1 Ultra chip to ensure faster CPU and graphics performances.
With a compact design Mac Studio, users can render massive 3D environments and playing back 18 streams of ProRes video.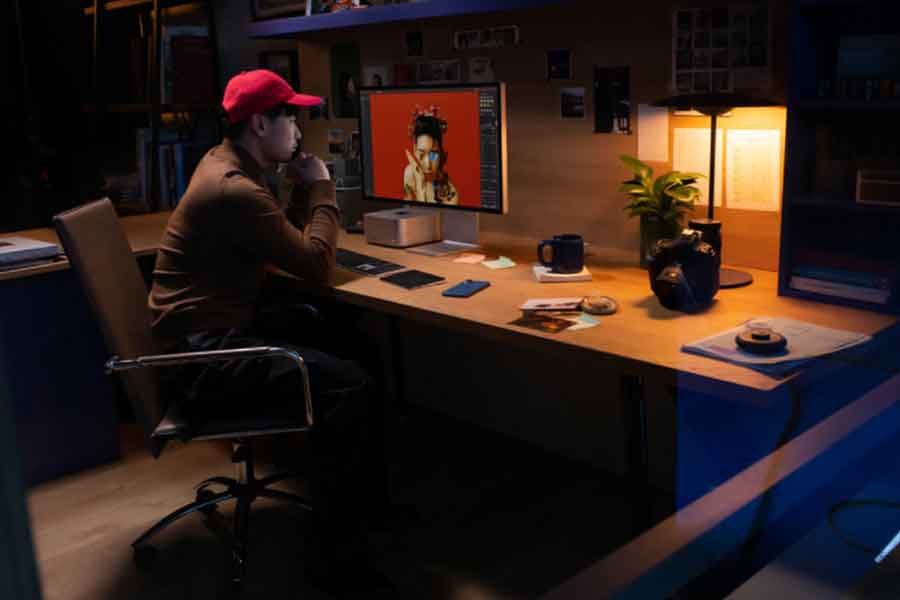 Connectivity within easy reach
Four thunderbolt ports to connect displays and high-performance devices, a 10Gb Ethernet port, two USB-A ports, an HDMI port, and a pro audio jack for high-impedance headphones or external amplified speakers are given on the back. Mac studio has built in Wi-Fi 6 and Bluetooth 5.0.
There are two USB-C ports, which on M1 Max supports 10Gb/s USB 3, and on M1 Ultra supports 40Gb/s Thunderbolt 4. The SD card slot on the front makes import of photos and videos an easy task. For convenient access it includes ports on the front. Mac Studio provides extensive display support — up to four Pro Display XDRs, plus a 4K TV — driving nearly 90 million pixels.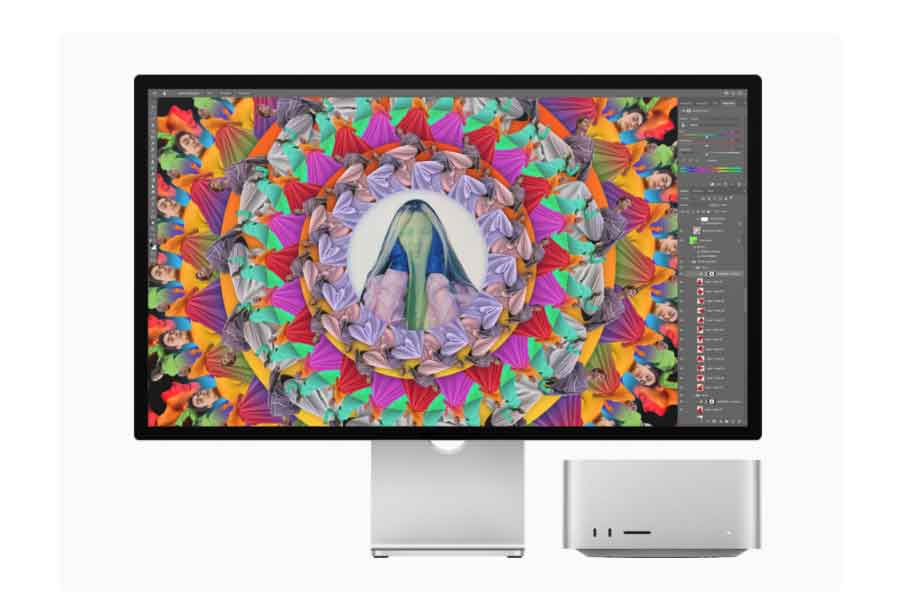 Less space-consuming
Featuring an innovative thermal design that enables an extraordinary amount of performance, Mac Studio is built from a single aluminium extrusion. It has a square footprint of just 7.7 inches and a height of only 3.7 inches, Mac Studio takes up very little space and fits perfectly under most displays.
Mac studio offers up to 64GB of unified memory on systems with M1 Max and up to 128GB of unified memory on systems with M1 Ultra. To work on massive projects with incredible speed and performance, the SSD in Mac Studio delivers up to 7.4GB/s of performance and a capacity of up to 8TB.
Also, Read Here: Apple Event Highlights: iPhone SE 3, iPad Air 5, and more