The premium segment of true wireless stereo (TWS) earbuds market has been growing exponentially in India and globally. There is no shortage of products under the premium TWS (priced at Rs 5000). The market is flooded with options when it comes to true wireless earphones in India, no matter whether it is budget or premium segment. There has been increased competition among brands offering premium TWS. Apple, Sony, Sennheiser, Samsung and LG are prominent brands known for offering premium TWS.
LG has recently refreshed its portfolio of premium TWS segments by introducing LG Tone FP9. Priced at Rs29990, the latest TWS by the LG wireless earphones comes with impressive specifications and features, including active noise cancellation, Meridian Audio, three microphone systems for advanced call quality, fast charging, IPX4 rating, UV nano charging and medical-grade hypoallergenic ear gels. Currently, the pair of earbuds can be grabbed at Rs16,990 at Amazon. While all of this makes the LG Tone FP9 sounds impressive on paper, good is this wireless earbud in uses? Find out in my review:
The LG Tone FP9 comes with a glossy finish, with appropriate size stems. The LG Tone FP9 available in two colours – black and white, and looks decent overall. The brand is also offering Ganesha Case, priced Rs1499 to protect Tonefree from external shock. The review unit came with the case that not only enhances its looks & feels but also helped me stay connected with Lord Ganesha every single time I grabbed the earbuds.
To control the various aspects of the LG Tone FP9, the earbud is equipped with a single touch-sensitive zone on each earpiece. To answer and end calls, the left or right earbud needs to be touched once and twice, respectively. While making the call through the connected mobile phone, the call gets automatically connected to the headset.
To receive the incoming calls, it is just needed to touch the left or right earbud once, while to reject any call left or right earbud needs to be to touch and hold the left or right earbud.
My experience with the LG Tone FP9 for the last 15 days has been very positive. I was able to use the Tone FP9 earpieces for a little under six hours per charge, with an additional two charges from the case, for a total of around 18 hours of battery life per charge cycle.
There was no slight feeling of roughness in the outside sound that did funnel through using ANC, and the ambient sound mode seemed to excessively amplify household sounds even in a relatively quiet room. With ANC on, I enjoyed quality sound for call and listening to audio and video while travelling and in noise surrounding. For calls, the LG Tone Free FP9 performed well, and I had no complaints in this regard during my time with the earphones.
Launched as successor to the LG TONE Free FN7, LG Tone FP9 offers good build quality and a better fit in the ear. It is an easy to wear and stay fitted in your ear for long hours.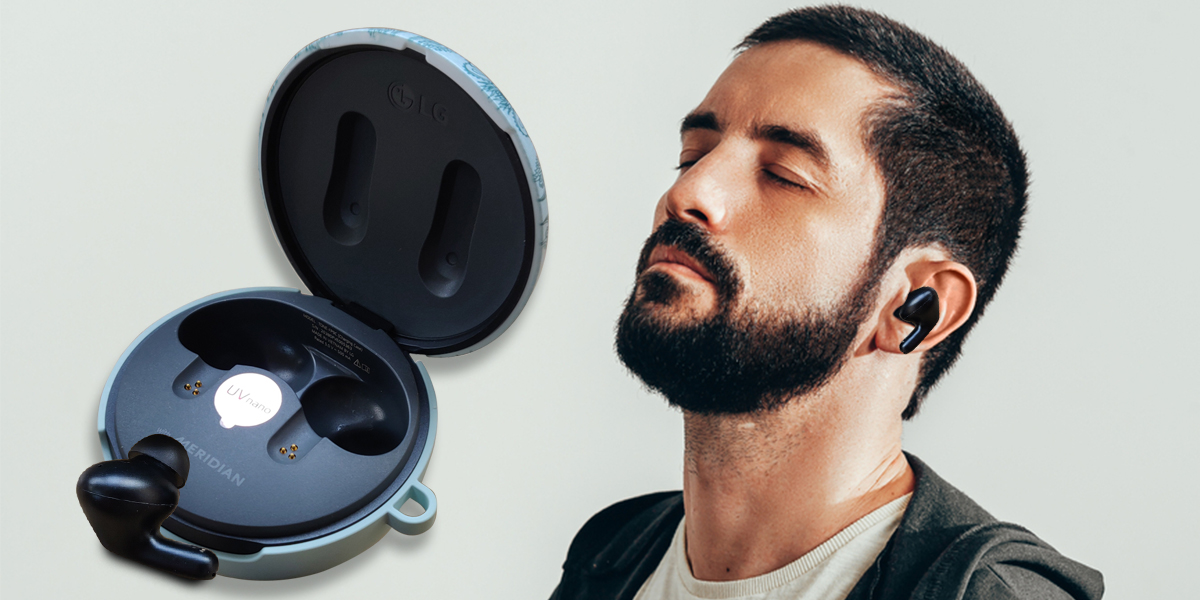 LG Tone FP9 case
The case of the LGTone FP9 comes with two LED indicators on the front – one for the battery level and the other for UVnano status. The rear side of the case has a USB-C port for wired charging and connectivity. Wireless charging is supported by the case. The inner side of the case has a blue accent light that glows up every time you open the case. This light gives a sense that the case features UVnano tech to remove bacteria from the earbuds.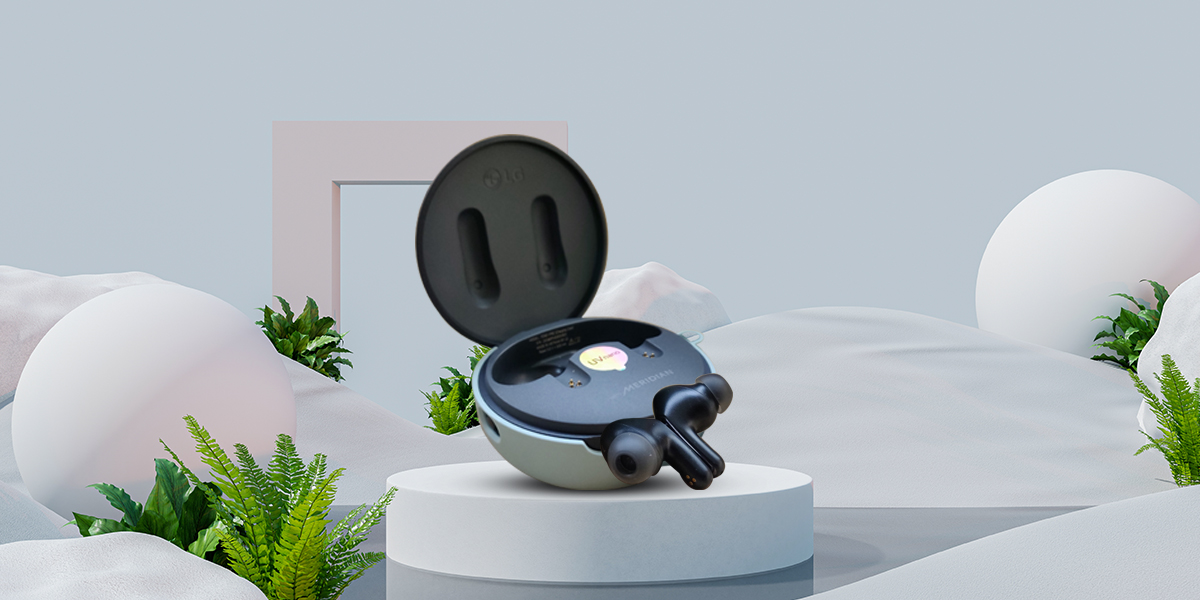 Talking about the UVnano tech, it is integrated in the case to sanitise the earbuds' speaker unit and mesh around through ultraviolet radiation. This feature works only when the case, with earbuds resting in it, is on charge.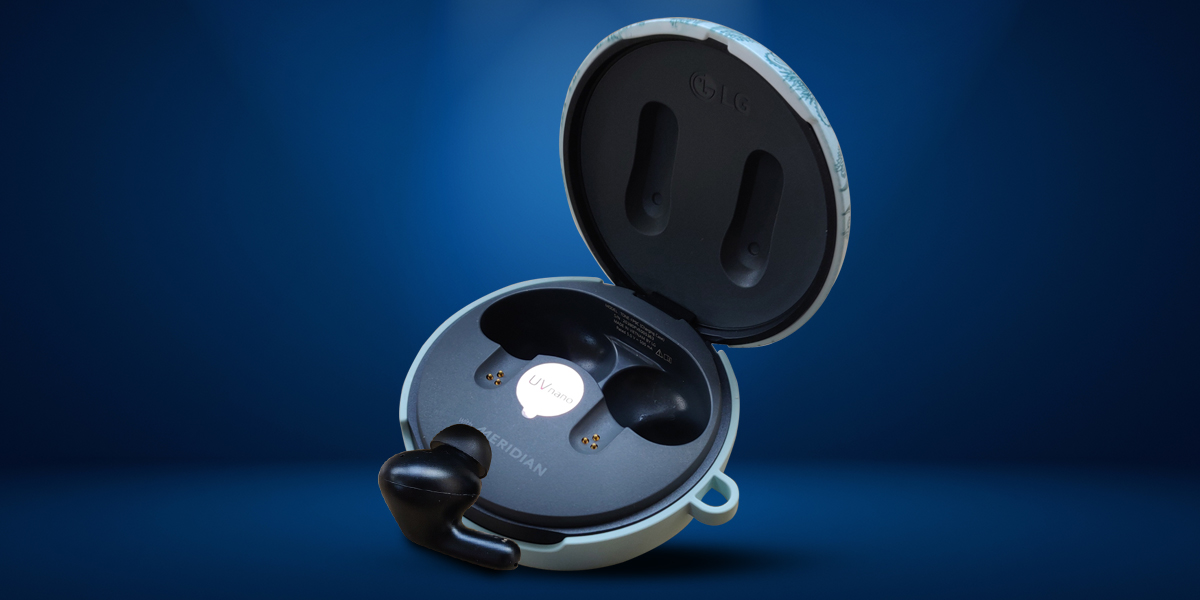 LG TONE Free smartphone app
The LG TONE Free FP9 is supported by an easy-to-use smartphone app named TONE Free, which can be downloaded from Play Store or App store for Android devices and iPhones, respectively. The app is supplementary, but essential for experience.  TONE Free app helps users customise the earbuds sound profile and touch controls, and manage other settings. The app simplifies things and makes a good companion to manage the earbuds without any hassle.
Also, Read Here: LG unveils OLED TV lineup in India, aims to increase footprint in premium TV segment
Verdict
Priced at Rs 29,990 or even at slashed price of Rs16,990, the LG TONE Free FP9 offers quality features at an expensive price point.