Highlights
Jabra today launched the Evolve2 Buds TWS earbuds in India.
The Jabra Evolve2 Buds TWS cost Rs.39,122 in India.
The Jabra Evolve2 Buds TWS will go on sale starting November end.
In Brief
It is difficult to find time for yourself in this busy professional life where you have nothing to think about except work, work, and more work. It is necessary to have a few hours of leisure so that your brain is relieved of all the pressure put on it.
Music is the ultimate remedy to keep your mind calm and relaxed, which is why even health experts advise you to listen to music every once in a while to relieve your mind of stress, which is the root cause of mental health issues, which soon affects your physical well-being as well.
It is easy to listen to music while working nowadays due to earbuds and airpods from reputed brands, which is why audio gadgets are becoming just as popular as smartphones, laptops, and tablets.
Jabra is one of the biggest brands that specializes in audio equipment and manufacturing that has a long history nearly four decades in business, while its popularity among users is quite intact.
It has launched the Jabra Evolve2 Buds truly wireless (TWS) earbuds in India, which will now join the list of other Evolve series devices of the Danish brand that have become a must for working professionals.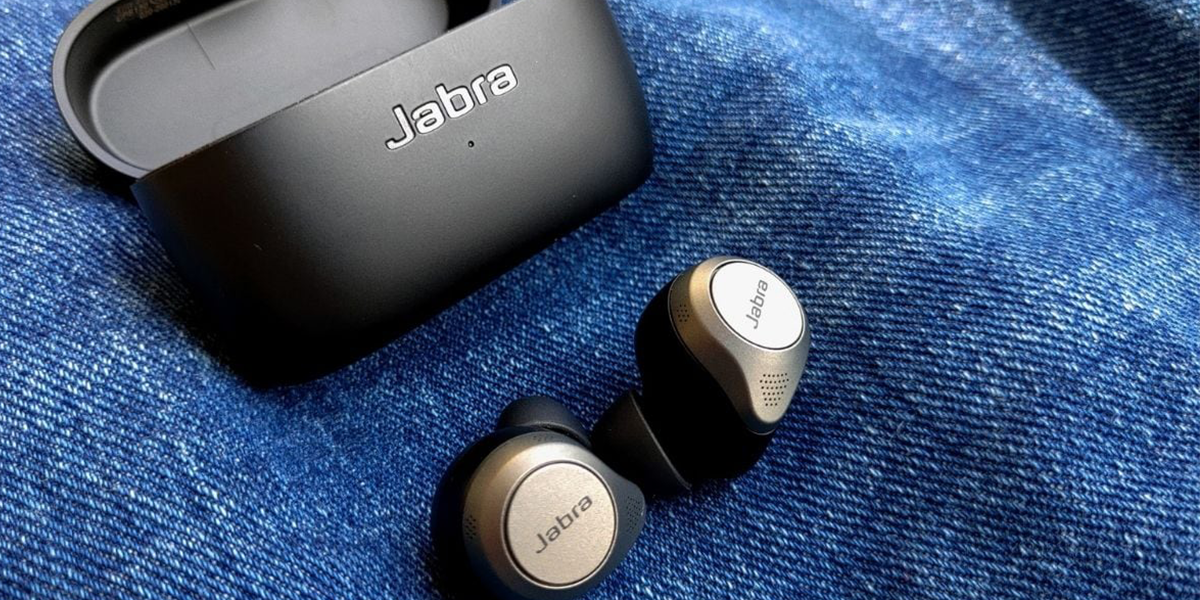 Some of the company's previous devices include Evolve2 85 over-the-ear wireless headphones, Evolve2 75 wireless headphones, Evolve2 65 wireless headphones, etc. to name a few, and the list continues to grow even after so many years.
Also Read: Jabra launches Evolve2 75 headset to re-energise hybrid working
Price, Features & Specifications of Jabra Evolve2
Jabra Evolve2 Buds come with the Jabra Multi Sensor Voice Technology that combines four microphones, advanced algorithms, and bone conduction sensors, so that the unnecessary sound around you is completely blocked out and conversations become clearer and crisper.
The buds are available at the starting price of Rs.39,122 in India and will soon be available all over the country at all Jabra resellers and other retail stores by the end of November 2022.
It comes with an adjustable Active Noise Cancellation (ANC) technology that blocks out external sounds and distractions are reduced considerably so that the voice can be heard loud and clear.
The earbuds also support Bluetooth 5.2 with an operating range of up to 20 m and being wireless, they can be connected to two devices simultaneously, while it can be paired with up to eight different Bluetooth devices.
When it comes to connectivity, users can avail USB-A/USB-C Bluetooth adapter where they can auto pause music, auto power off/on, and manage all the functions very easily.
Then comes the battery capacity where Jabra Evolve2 TWS Ear Buds are available with a rechargeable lithium-ion battery that charges your battery completely full within 120 minutes, but just five minutes of recharge can give you an hour of run time, along with 292 days of standby time.
33 hours is the total battery life you will get, which includes the earbuds and charging case, with the ANC mode on, along with 10 hours of music time when ANC mode is off via earbuds and another 8 hours with earbuds when the ANC mode is on.
Also Read: Jabra Evolve2 75 Review: Best for business and work from home