The iPhone 14 Pro Max and Google Pixel 7 Pro are arguably two of the best smartphones available in the market at the moment. Recently, a famous YouTube tech blogger tried to put both these smartphones to some tests in order to understand which one of these carries a better life. Before we move on to the results, let's acknowledge the significance of a good battery in a smartphone. When we consider smartphone performance, among all other specifications such as a decent camera setup and powerful processor, the one aspect that really makes a whole lot of difference is good battery life. Any smartphone with a subpar battery would never be able to provide a good smartphone experience no matter how well designed and developed it is otherwise.
Although the specification sheets of both smartphones would give a picture that Google Pixel 7 Pro with its 5000 mAh capacity would overpower a smaller 4323 mAh capacity iPhone 14 Pro Max, it appears the results are telling a different story altogether.
The first thing to understand is that both smartphones, iPhone 14 Pro Max and Google Pixel 7 Pro, have different technical anatomy and that in itself will always have a different impact on how much battery is consumed in performing even the simplest of tasks. While both smartphones have been packaged with 6.7 inch displays coupled with almost similar resolutions and slightly variable refresh rates, it turns out the chipset created most of the difference in how the battery functions. Google's custom-made Tensor G2 chip when paired with the Android 13 doesn't make as powerful a combination as Apple's custom A16 Bionic coupled with iOS 16.1. The combination of chip and operating system in Pixel 7 Pro consumes battery much faster when compared to the iPhone variant even when the battery capacity is much smaller in Apple.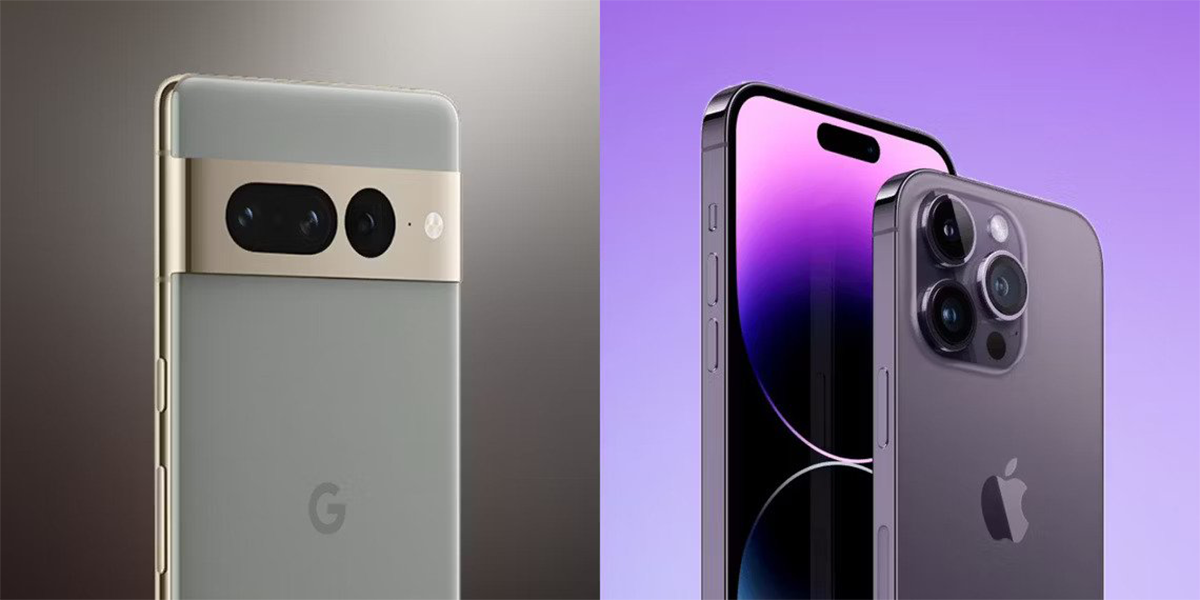 The tech blogger conducting the tests has claimed to perform as many as 11 different function tests on both smartphones and at every test iPhone 14 Pro Max performed better in terms of battery consumption.
The tech blogger also claimed that at the end of all the functional tests, iPhone 14 Pro Max was still showing a highly impressive 21% battery remaining. In contrast, the Google Pixel 7 Pro's battery had already died performing the same functions. This result would mean at the very least 3.5 extra hours of messaging left in iPhone 14 Pro Max.
Other results that were highlighted after the tests include a comparison of the usage time of both devices. And here too, iPhone 14 Pro Max came out as a clear winner when compared to the Pixel 7 Pro.
iPhone 14 Pro Max usage time as per the endurance test results showed 11 hours 44 minutes of active battery life along with a 16 hours standby time for a combined total of at least 27 hours and 44 minutes.
As for the Google Pixel 7 Pro, the test results displayed a comparatively lower active battery life of 9 hours and 41 minutes along with 16 hours of standby time for a combined total of 25 hours and 41 minutes.
Recommended Reads: