Yes, you heard it right. Apple's WWDC 2022 is coming in a week or so and here's what the brand has planned for it. It is probably not the only unveil that we might witness, but it is definitely worth a lot. The latest iOS 16 is expected to come with a lot of new updates and upgrades to the existing features. Here's what you can expect from it!
Apple soon to unveil iOS 16: What's New?
Apple's annual Worldwide Developers Conference (WWDC) is just a week away. For those who don't know, this is the popular event where Apple highlights its software strategy for the coming year.
For this WWDC the first announcement might be Apple's upcoming mobile operating system, iOS 16. As per a fresh report by Gurman, the new software has been named Sydney. Also, it is one of the most significant upgrades, chocking a number of changes across the operating system, as per the report. Here are a few of the upgrades you can expect from the upcoming iOS 16:
Enhanced lock screen functionality
This is one of the major parts where Apple plans to market the upcoming update. Generally, we unlock our iPhone to check the incoming notifications rather than swiping right and choosing an option from the widgets. Adding to this, the flashlight or the auto-rotate might be the only widely-used features from the lock screen.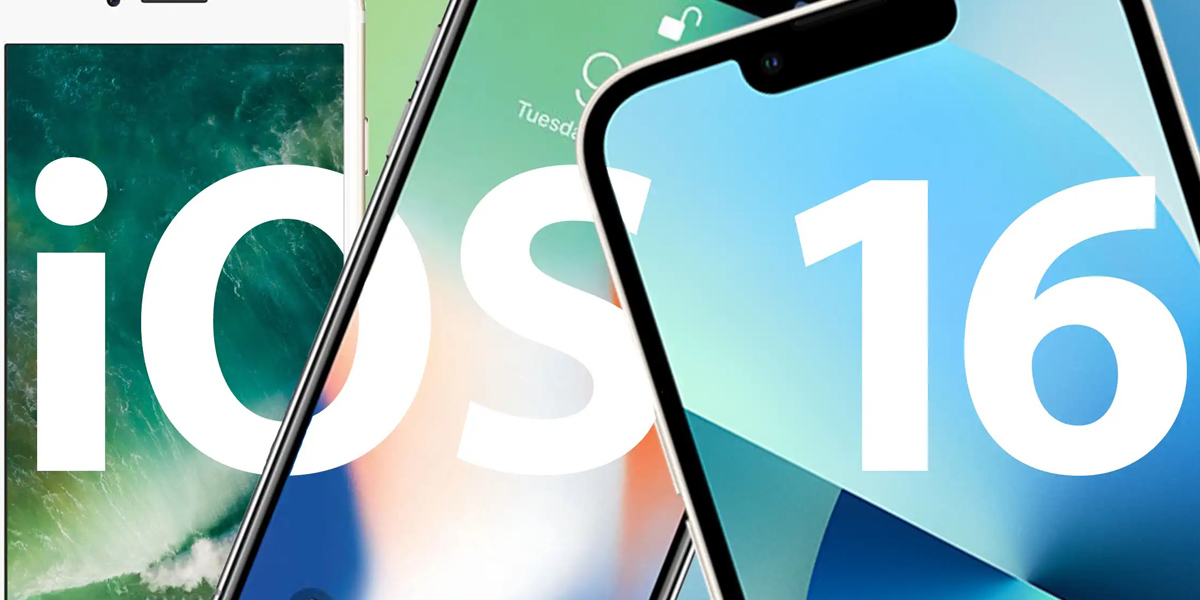 This is now going to change with the iOS 16 and the upcoming iPhone 14. Apple has planned major improvements by enhancing the lock screen features, including wallpapers that have widget-like capabilities. With that Apple is also bringing the always-on lock screen for the rumoured iPhone 14 series. Interestingly, this is one feature that Apple planned for its last iPhone 13 series, but then got delayed until a year later. Now, how the always-on display works?  This allows the iPhone to turn down the frame rate significantly on the lock screen and display quickly glanceable information—similar to newer Apple Watches.
As per Gurman's report, this new display might be seen on the higher devices of the series, iPhone 14 Pro and iPhone 14 Pro Max, codenamed D73 and D74.
What's new in messaging
It's been a long since Apple has brought any major changes to the messaging app. However, the iOS 16 will feature some great changes for messaging. Apple might come up with a 'community platform' for the messaging. Users may expect more social network-like functionalities, especially for the audio messages.
tvOS new updates
With the new operating system update, iOS 16, The Apple TV operating system, tvOS, will get more smart-home tie-ins. While, on the hand, the Mac will get some redesigned apps and a much-needed overhaul to System Preferences to make them more in line with Settings on iOS. That includes organizing settings by the app.
Improved multi-tasking
iOS 16 is expected to bring amazing multi-tasking and windowing upgrades this time. Gurman says in his report, "While I don't expect an iOS 7-scale redesign in iOS 16 and iPadOS 16, I'm expecting major changes to windowing and multitasking, particularly on the iPad". This was also confirmed by a result from Steve Troughton-Smith, which suggests that Apple is including greater windowing functionality into its online browser framework.
Health is important
While the Health app is unlikely to be ported to the iPad and Mac, it will receive a slew of new capabilities for the iPhone and Apple Watch. Apple is also planning big changes to watchOS, which will affect day-to-day operations and navigation. Changes to watch faces will be made, as well as the addition of a low-power mode.