When it comes to smartphones, there are many things that determine the worthiness of the model like its brand value, price, features, specifications, and other things but one crucial thing whose importance many people overlook in a smartphone is its operating system.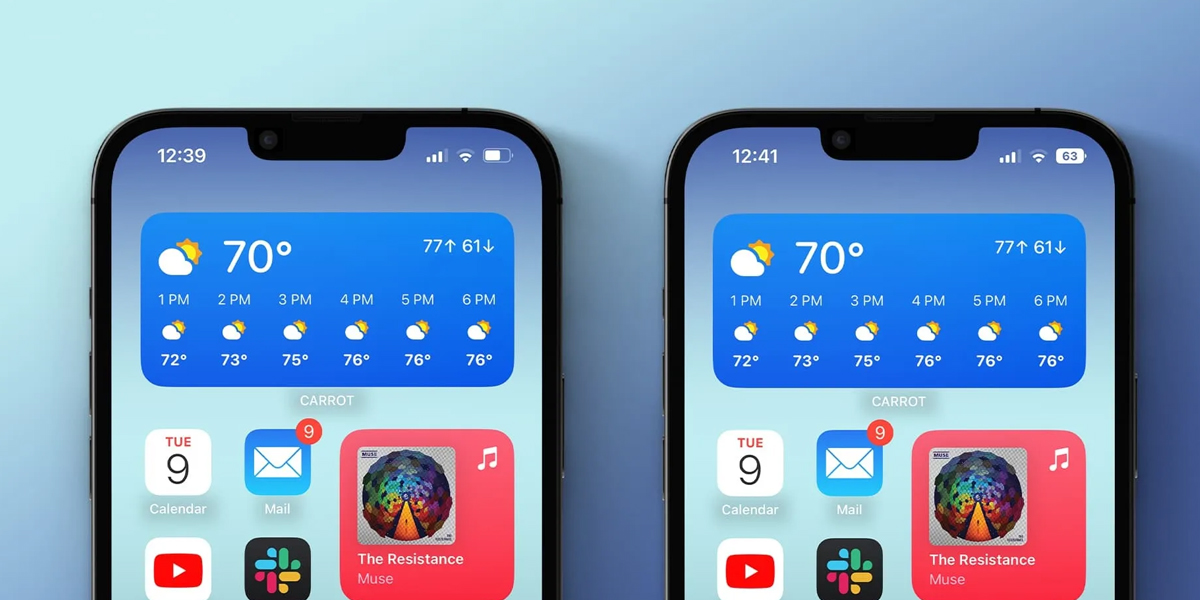 It becomes difficult to choose a handset just based on its features as many people are more interested in its price tag to make sure that they are able to afford it before considering to buy it.
Then there is the design of the device where many people want it to be different than its predecessors due to which they outright reject the new model simply because its design is similar to previous models, as happened with iPhone 14 series, which was mocked by Steve Jobs' daughter for having the same design as iPhone 13 series.
In Brief
The new iOS 16 operating system too has been launched in the iPhone series with all the necessary features but what is new this time is that it comes with a unique function that many users are fond of, which is the battery percentage indicator.
With this function, you can see how much battery is left in your handset by activating the battery percentage if you're iOS 16 is functioning properly in your smartphone but first you need to know how to enable this feature.
It always happens that many people don't bother learning about certain functions of a new feature as they don't deem it necessary, which is sad because they miss out on crucial information on how these features operate.
With the help of the following points, they will learn the steps of the enabling feature and be thankful that they were able to gain this information and, therefore, will think twice before squandering their battery power in the future.
For turning on the battery percentage in iOS 16, you need to go to 'Settings' and tap on 'Battery' following which you will see an option above the low power mode labelled 'Battery Percentage' that you need to turn on and see the percentage available in your device in the top right corner inside the icon.
If the battery power is below 20%, then the icon turns red and, upon enabling the low power mode, turns yellow. Unfortunately, this feature is not available in all iPhone models because Apple has not provided any information as to why it is so.
One can only speculate as to why these models don't have the battery percentage indicator, which is touted to be due to the small size of the iPhone minis as people would not be able to see the battery percentage clearly.
Conclusion
As of now, users that own an iPhone XR, iPhone 11, iPhone 12 Mini, and iPhone 13 mini, can utilize a battery widget that shows the battery percentage on their home screens and locks as an alternative until a solution is worked out by Apple.
Given Apple's track record, it can be theorized that the company will come up with a solution for the issue so that the faith of their users does not waver and harm their reputation.
Also Read: Apple iOS 16 and WatchOS 9 out now