Facebook bought Instagram about a decade ago to help expand their social reach, and the two platforms have gotten closer since then. While some users prefer to maintain separate identities on the two social networking platforms, small business owners, marketers, and anyone with a significant following may wish to sync their accounts in order to reach a wider audience.
Instagram Logging in with Facebook is a simple process, and you should be aware that if you've linked the two platforms, you may also check in to your Instagram account with Facebook.
How to login Instagram with Facebook?
Here's how to use Facebook to log into Instagram. To make this procedure go faster, make sure you're logged into Facebook on your device first.
Step 1: Open Instagram app on your device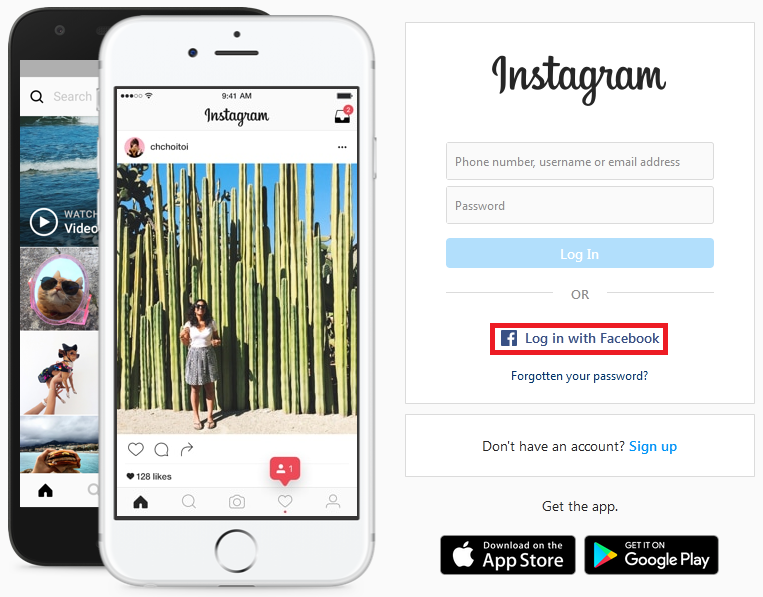 Step 2: There, you will see a button labeled with Log in with Facebook
Step 3: The Instagram app will then ask for access to the Facebook account you want to use to access or set up the app
Step 4: If you're accessing Instagram for the first time, you'll be prompted to establish a username. Instagram assigns you a random username based on your Facebook profile information by default. However, you may alter it at any time by editing your Instagram profile.
You may easily login to Instagram using Facebook by following the above steps. You may now use the same Facebook account that you used to register to log in to Instagram at any time.
Also Read: Instagram's Quick Share feature: Here's how to use it