There are few interesting things about the latest iOS 16 version. The hottest topics in the iOS world right now is mainly about iOS 16. Many iOS users want to get their hands on this latest iOS 16. However, as with every latest version which is still in its developmental stages the users come across a lot of errors and are unstable which might frustrate the users and the users might downgrade to its previous version of iOS 15.
Back up your iPhone before downgrading  iOS 16 Beta to iOS 15
When you try to downgrade iOS 16 beta to the previous iOS, you will lose your iPhone data. Therefore, the first thing to do is back up the data on the device. With this, you can easily restore your data when the operating system downgrade is done.
On your iPhone, go to "Settings" and click on the profile name. Search for "Find My" on the page and make sure it's disabled. You'll be prompted to enter your Apple ID and passcode before completing the process.
Then, using a USB cord, connect your iPhone to your desktop. You could be asked to "trust this computer."Click "Trust" and enter your password.
Next, launch the iTunes app on your computer and go to the "Summary" page on iTunes.
Then go to the backup field and then select "This computer" as the preferred location to create the backup of the all the files. A local backup of all your files will be created.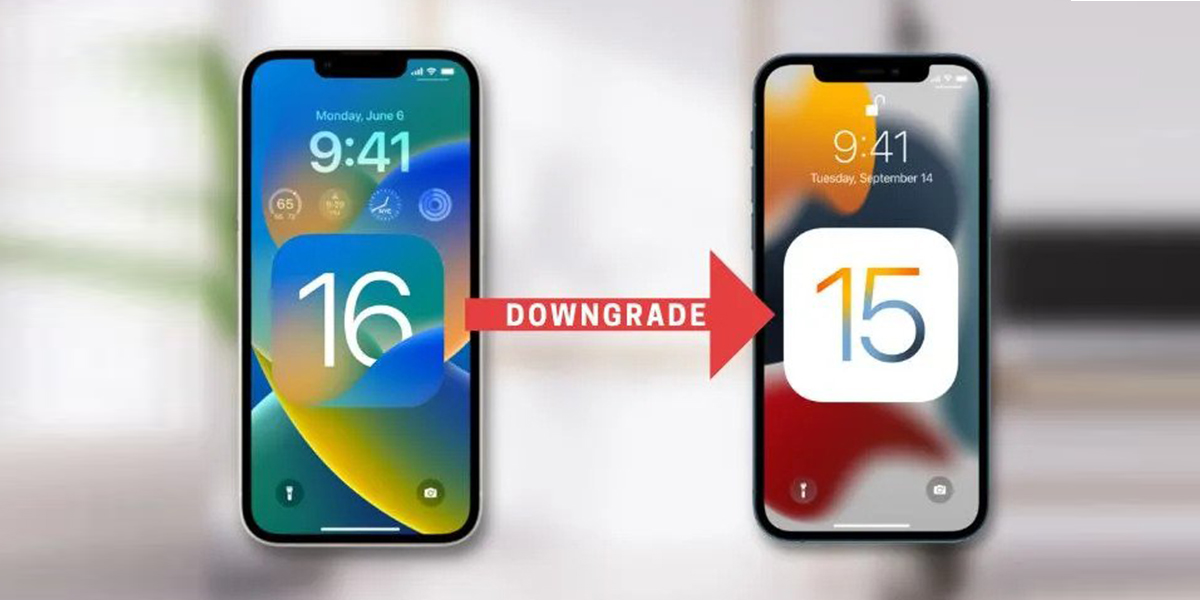 After backing up your data, The process of  downgrade from iOS 16 beta to 15 without losing any of your data. In the following method, this are the trusted ways that you can rely on. The users must make a note that the entire process requires Computer and the process cannot be completed without the help of Computer.
Launch the browser on your computer and visit https://ipsw.me/ in order to download the official iOS 15.5 firmware and follow the below steps.
On the website, go to the iPhone section and select your iPhone model. Select the latest IPSW file and press "Download" to download it to your computer.
Now open iTunes on the computer and hold the "Shift" key on the keyboard. Now click on "Restore iPhone".
A window will appear on the screen. Select the downloaded IPSW file.
Open the file and you'll see "iTunes will erase and restore iPhone to iOS 15.5 version and verify the restore with Apple" on the screen.
Click on "Restore" to start the downgrading process of iOS 16. The downgradation process will be shown on the screen. After downgrading, you need to set up your device as new. When setting up at this point, select "Do not transfer apps and data" option.
Confirm the downgrade in the Settings app.
 Also Read: Apple rolls out beta version of iOS 16 and iPadOS 16, here is how you can install it