Apple has redesigned the iOS Lock Screen with iOS 16, making it more customizable than ever and able to show widgets with plenty of information. This article demonstrates how to add certain widgets to the iOS 16 beta-tested iPhone lock screen.
The device's battery level, the calendar, the clock, the fitness tracker, the home screen, the news feed, the stock market, the weather, and other information-rich widgets can all be added below the time. You can add up to two rectangle widgets with further information, up to two square widgets with symbols, or a combination of up to four square widgets with symbols below the time.
It's encouraging to see those Lock Screen Widgets, which had previously only been available on Android phones, will now also be available on iPhones when iOS 16 is launched in the autumn of this year. The Lock Screen may be personalized with distinctive fonts, colors, and, for the first time, widgets, giving you quick access to information without having to open your iPhone's Home Screen or Today view.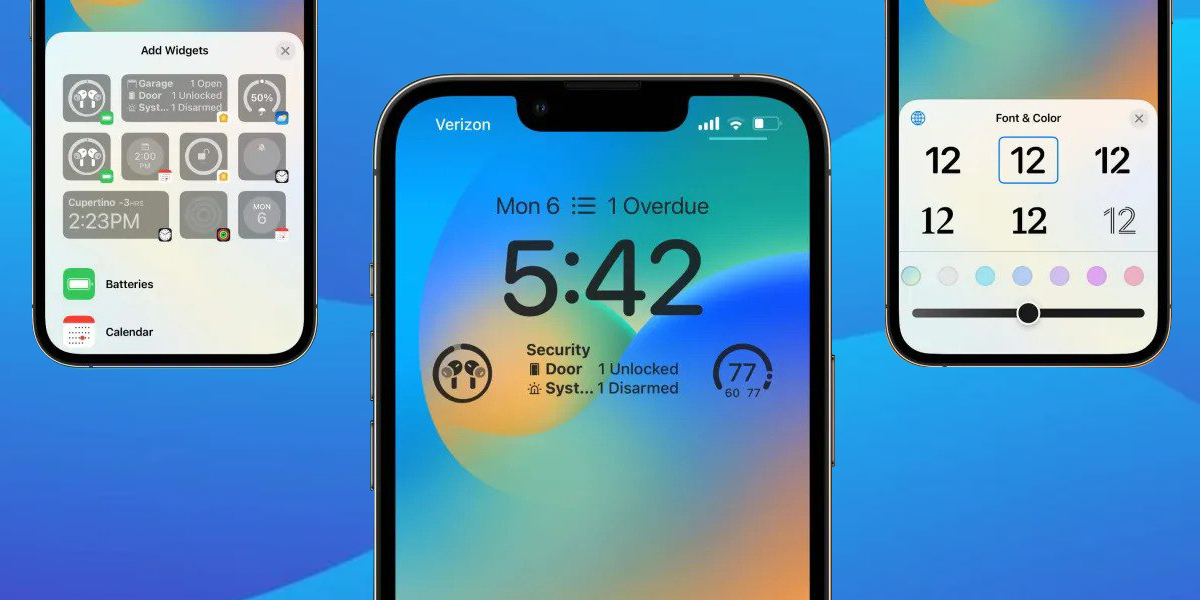 Simply unlock your iPhone using Face ID or Touch ID, long-press the lock screen to access the Lock Screen gallery, and then start adding widgets. The remaining phases of the procedure are outlined in the steps that follow.
Widgets for your lock screen:-
To open the widgets picker, tap the frame either above or below the time.
To add a widget to the frame, tap any of the suggested widgets at the top of the widgets selection.
Additionally, you may press an app's column-list entry to select one of the widgets that are offered for that app. To position it where you want it, swipe to the image you want, tap it or drag it into the frame.
Tap Done in the top-right corner of the screen after you're done organizing your widgets.
To activate the current Lock Screen, tap it in the wallpaper collection.
There will be a tonne more Lock Screen widgets as a result of developers being able to create widgets for third-party apps in iOS 16 utilizing Apple's new WidgetKit API.