Adding your business or address to Google – whether it's a home-based hair salon or a public restaurant – is a crucial step in reaching out to clients, making connections, and eventually growing a successful business. It also lends credibility to your company and makes it searchable on Google Maps.
We're here to guide you through the process of adding your business to Google and customising your Google My Business profile.
How to add business/address to Google Maps?
If you're a well-established company, it's likely that your listing already exists in the Google My Business directory, and all you have to do now is claim it. New businesses or locations will probably have to be added.
Step 1: Go to Google My Business and log into your business account. Or, create a Google account for your business by visiting the Google sign-in page and selecting Create account.
Step 2: Enter your business name and address in the search box. In the drop-down under the search bar, select Create a business with this name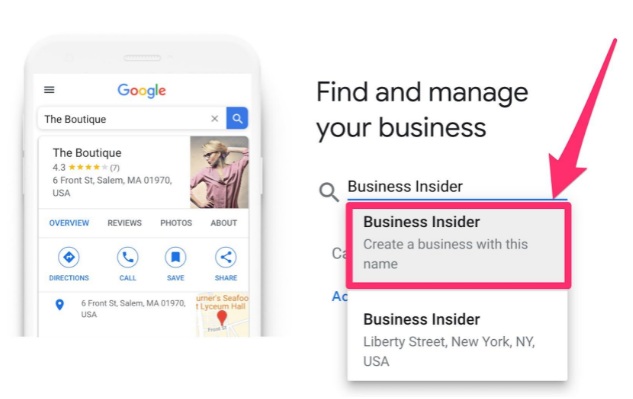 Step 3: Enter your business name and category on the next page (such as restaurant, retail, barber shop, etc.). Then choose Next. Later on, you'll be able to add other categories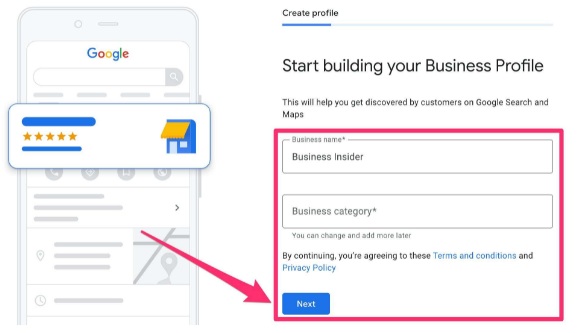 Step 4: The next step is to decide whether or not you want your company's location to appear on Google Maps. Choose Yes or No, then click Next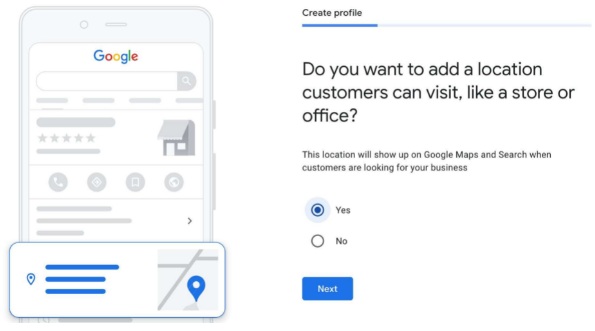 Step 5: If you chose to add your business to Google Maps, you'll be prompted to input your business address on the next screen. If you chose to keep your exact location private, then the next screen will ask you to enter your business area(s). Fill out the relevant information and select Next
Step 6: Enter the contact information of your business, then click Next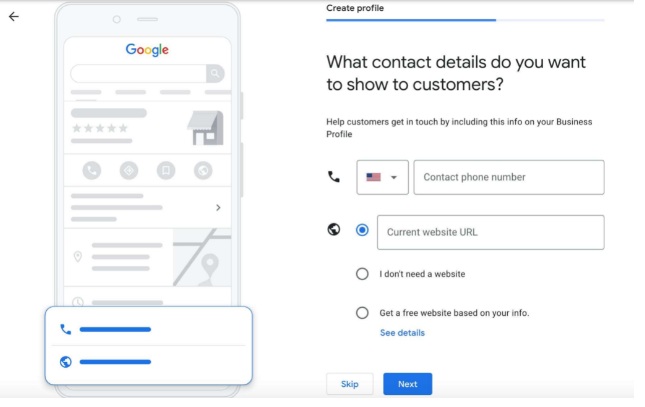 Step 7: Select whether or not you want Google Business to send you updates and recommendations for your business on the following screen, then click Next
Step 8: If you didn't offer a business address, you'll need to validate your business by entering your personal mailing address. The public will not be able to see this address. Enter your address and click Next, or choose Verify Later to verify your address later
Step 9: Select a method for verifying your business from the drop-down menu. Only some verification techniques may be available to you depending on your type of business.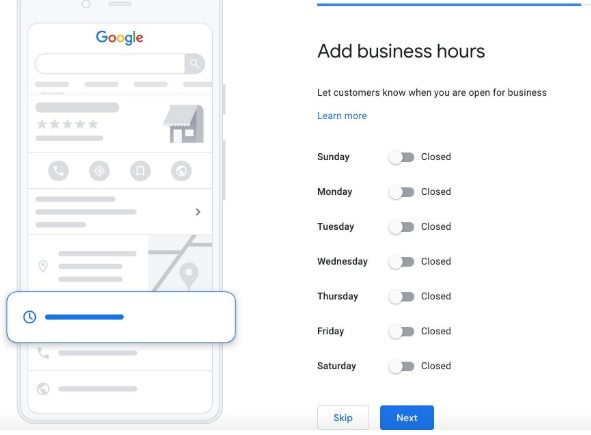 Step 10: Next, add details about your business. You can include your services and hours of operation, set message permissions, write a business description, upload images, and apply for a $100 Google Ads advertising credit
Step 11: Once you've entered all the essential information to set up your business, you'll be taken to your Google My Business account page where you can add additional information such as a business logo and co-managers.