All of us frequently use Google to look for any information related to our day-to-day life, travel and tourism, restaurants serving quality food. As we use Google to get information, the search engine collects data about our surfing habits.
The increasing penetration of the mobile internet has pushed us to the dark web world where nothing is safe. With the increased use of technology and internet daily, incidents of dangerous malware affecting mobile phones are rising at a fast pace. Personal data breach is the fall out of the excessive exposure to internet. But there are various ways to stay safe online.
Data related to your search on Google gets stored on its server that you search in the browser. It has been alleged that Google spies on its user, collect data, and shares it with other companies and the company also targets ads using these data. So, it is always better to delete your search history, clear cache history, and cookies on a routine basis for a smooth experience while surfing on the internet. This guideline can be helpful if you are not aware of how to delete Google search history on iPhone, Android phone.
How to delete Google search history on iPhone
Step 1: Visit your Google My Activity to check all your activities here.
Step 2: Tap on delete right above the activity. Tap All Time
Step 3: Click on Next and then delete to remove all your search history at once.
Additionally, you can opt for automatic deletion by choosing to manage your account followed by Data & privacy, History settings, Tap auto delete, Next and Confirm.
How to delete Google search history on Android
Step 1: If you are an Android user, you need to open the Chrome app.
Step 2: Tap on three dots and click on 'History'
Step 3: Click on Clear Browsing Data
Here you have the option to select the time range for data you want to delete from options given next to Time Range. For everything, you need to select 'All time'.
One can select Browsing history and uncheck any other data if they don't want to delete and Tap Clear data.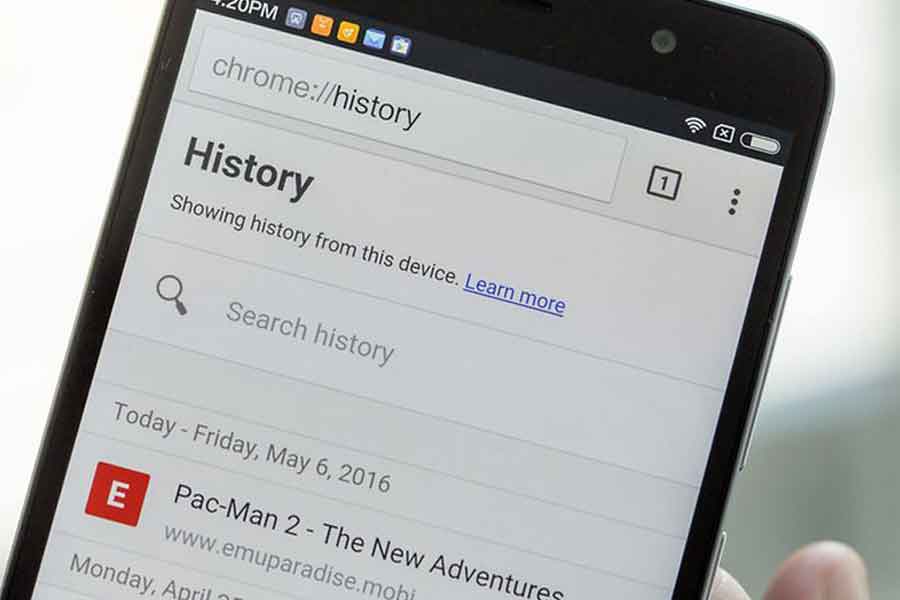 How to delete Google search history on PC/laptop
Step 1: Go to manage your account from Gmail or click on three vertical dots in the Chrome app
Step 2: Tap on History. You will see all your browsing data here.
Step 3: You can delete everything by tapping on "Clear browsing data" given on the right side of the window or individually select information and delete.
Also, Read Here: One Plus launch timeline for 2022 leaked: These are expected smartphones