Just like every year, Flipkart's Big Billion Days sale is currently ongoing during the festive
season. The starting price for the Apple iPhone 13 during the sale was among the lowest we've ever seen. It was being sold at less than Rs 50,000 for the model from the previous year. But not many customers could benefit from it. While many customers were able to receive the iPhone 13 for less than Rs 50,000, a few unlucky customers also reported that their orders were cancelled.
Several customers who bought the Apple iPhone 13 on Flipkart for less than Rs 50,000 during the sale have complained that the seller cancelled their orders a few days after they were placed. Many people also took to Twitter to complain about Flipkart, calling it a scam. They said that the eCommerce giant was taking too long to process their refund because the sale would end on September 30, and the iPhone 13 price would only increase by then. Below are some complaints filed by Twitteratis.
#FlipkartIsScamkart #flipkartscam
Flipkart has sent fake products in the package of a brand. They have been canceling my return since 3rd time. No help provided @flipkartsupport @Flipkart pic.twitter.com/9k8RpcSPun

— shubhangee anand (@iamshubhangee) October 1, 2022
Flipkart you are a cheater one don't give coupon for Coupon Rain game and second you cancel the order. @flipkartsupport @Flipkart #FlipkartDoglaHai #flipkartscam pic.twitter.com/apHc4JAkNS

— Narendra Kumar (@Narendra_kr2004) October 3, 2022
Take cancellations charges on every order and also cancelled order without any compensation. Support have no answer on this !#flipkartscam #FlipkartDoglaHai pic.twitter.com/YM4nhqfu90

— Anuj Kumar (@hackergone) October 3, 2022
So many products cancelled.please help. #FlipkartDoglaHai@flipkartsupport #flipkartscam pic.twitter.com/p8jfLGwpGN

— Smruti Ranjan Jena (@Smrutiranjan533) October 3, 2022
What is this behaviour @Flipkart ?
If you are not capable of providing us products, then why are you listing them.

Also if u wish to cancel the order, you must provide your customers with gift card or other compensation#flipkartscam #FlipkartDoglaHai #flipkartbsdk #scam pic.twitter.com/yMxXQ4dz8M

— Jaskirat Singh (@Jaskira64606676) October 3, 2022
Flipkart notified customers that if their order was cancelled during the Big Billion Days sale, they would be informed of the outcome. Many customers are assuming that the order was cancelled because the sellers could not satisfy the high demand.
However, Flipkart revealed to India Today that more than 70% of iPhone sales had been successfully delivered to customers and that very few orders had been cancelled by sellers because of errors. Flipkart, in a statement, told India Today, "Flipkart is a customer-first ecommerce marketplace and always ensures that customers' interests are protected. We understand that close to 70 per cent of all iPhone orders placed across cities including Guntur, Gorakhpur, and Siliguri have been successfully delivered by the sellers."
During the first few days of the Flipkart Big Billion Days sale, the Apple iPhone 13 was offered for the lowest price we have ever seen. It was being sold at just Rs 47,990. While some buyers who placed their orders in the first couple of hours of the sale had no issues, buyers who placed their orders a little later had their orders cancelled by the seller.
The iPhone 13 is now offered as part of the Big Billion Days deal on Flipkart for a price of Rs 58,990. Additionally, customers on Flipkart can use promos provided by the bank to further lower the price.
Additionally, customers on Flipkart can use promos provided by the bank to further lower the price. iPhone 13 has a 6.1-inch Retina XDR display and was released last year. The smartphone has a 12-megapixel dual rear camera configuration and an Apple A15 Bionic processor.
The Big Billion Days Sale, now in its ninth year, is taking place on Flipkart from September 23 to September 30. The yearly Flipkart sales event features a multiple discounts on a wide range of goods, including consumer electronics, home appliances, fashion accessories, etc. One of the greatest attractions of the sales festival is Apple items, particularly iPhones. The portal had previously stated that it would enable visitors to pre-book things by making a nominal advance payment of Rs 1.
Still drooling for iPhone 13, here's how you can get your iPhone 13 easily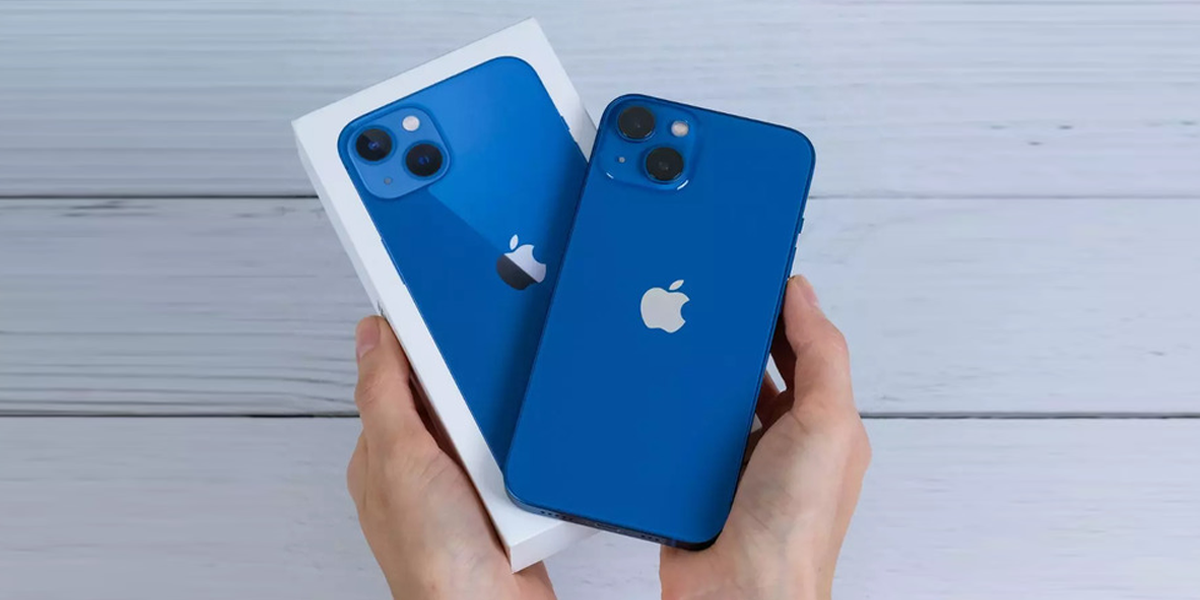 If you didn't have a chance to purchase an iPhone 13 on Flipkart, you can still do so on Croma. Retail store Croma has announced its Diwali sale, during which the smartphone would be available for just 51,990 rupees. According to Croma's teaser page for the Diwali sale, the iPhone 13 will cost 51,990 rupees. The device has an official cost of Rs 69,900. This indicates that the platform is giving the iPhone 13 at a discount of Rs 17,910.
Croma hasn't said how long the deal will continue but remember that the price reduction will probably depend on bank cards, prepaid orders, and there will also be a flat discount, similar to what Flipkart offered.
Recommended Reads:
Flipkart Offers Massive Discount on iPhone 12