Fire-Boltt has launched an affordable smartwatch. Featuring 60 sports modes, a built-in microphone, and IP68 water and dust resistant rating, the smartwatch is available for sale via Amazon.
The smartwatch called Talk 2 is priced Rs2,499 . The smartwatch is available in five stunning and vibrant colour options such as Black, Navy Blue, Silver Green, Silver Grey, and Silver Pink.
The Fire-Boltt Talk 2 smartwatch let users play games with Play 2 mini. A 1.28-inch TFT LCD screen with 240×240 resolution and Bluetooth calling capabilities are other specifications of the newly launched smartphone. Users can also access the quick dial pad, recent calls, and contacts through their smartwatch.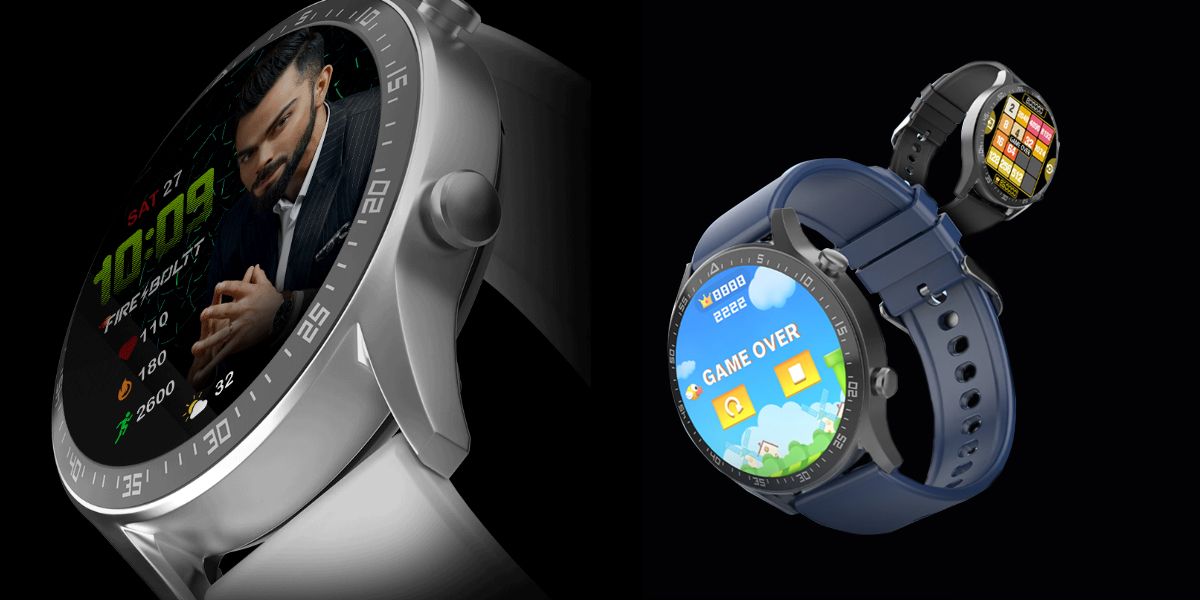 Fire-Boltt Talk 2 features
For durability, Fire-Bolt Talk 2 comes with a full-metal body. The smartwatch is equipped with a voice assistant as well. The built-in microphone and speakers allows users to make and receive Bluetooth calls. With IP68 rating, the Fire-Boltt Talk 2 smartwatch is water and dust resistance. The smartwatch comes with a lithium-ion battery with 8 days of average life. It will support both Android and iOS operating systems on smartphones and tables.
The watch also comes with built-in games such as 2048 and flappy bird clone. These games can be played offline as well.
Before Talk 2, Fire-Boltt launched Ninja 3 smartwatch, a cutting-edge design for the Gen Z. Ninja 3 smartwatch comes with Bluetooth calling and extensive health tracking abilities.
Compared to Fire-Boltt Talk 2 smartwatch, Ninja 3 has bigger display. For smooth visibility and vividness, the Ninja 3 has a 1.69-inches Full HD+ screen.
The Fire-Boltt Talk 2 offers slightly better battery life. Talk 2 offers 8 days of battery life as compared to 7 days by the Ninja 3.
The Fire-Boltt Ninja 3 is priced at Rs 1,799, while Fire-Boltt Talk 2 is Rs 2499. The Fire-Boltt Ninja can be purchased via Amazon. Also, this can this smartwatch loaded with heavy features can also be bought from the brand's official website in all the gorgeous five colours.
Also, Read Here: Fire-Boltt launches Bluetooth enabled Tornado Calling smartwatch with improved display and small price hike