If you're looking for an LED flashlight with 100% topnotch performance, look no further than the Fenix WF26R, where WF stands for Work Flashlight, which comes in very handy, literally, whenever you're out on duty.
You can consider it your reliable friend during working hours, be it patrolling, factory work, building inspection, supervising your colleagues, and many more, which makes it an extremely useful tool.
Fenix WF26R LED Flashlight in Brief
Blue collar workers know the importance of having a flashlight because it comes of great use to them but the problem is that it is difficult to get a flashlight of good quality in this day and age but if you know what you're looking for and where, you're liable to get the right model.
Fenix WF26R flashlight is one that guarantees high quality performance for various tasks like building inspection, sewage cleaning, factory chores, patrolling, along with many others.
It has been dubbed as the 'high performance duty flashlight' because it accompanies the user to his duty and is one of the most reliable flashlights during working hours and even afterwards.
iGear Goldie, a vintage-style Bluetooth speaker with radio and emergency flashlight launched
Fenix WF26R Specifications
An important aspect of a flashlight is charging its battery at regular intervals, which people that don't require the use of a flashlight might not find interesting, but it is important to know about it Fenix WF26R is one such flashlight where the user need not remember to charge it.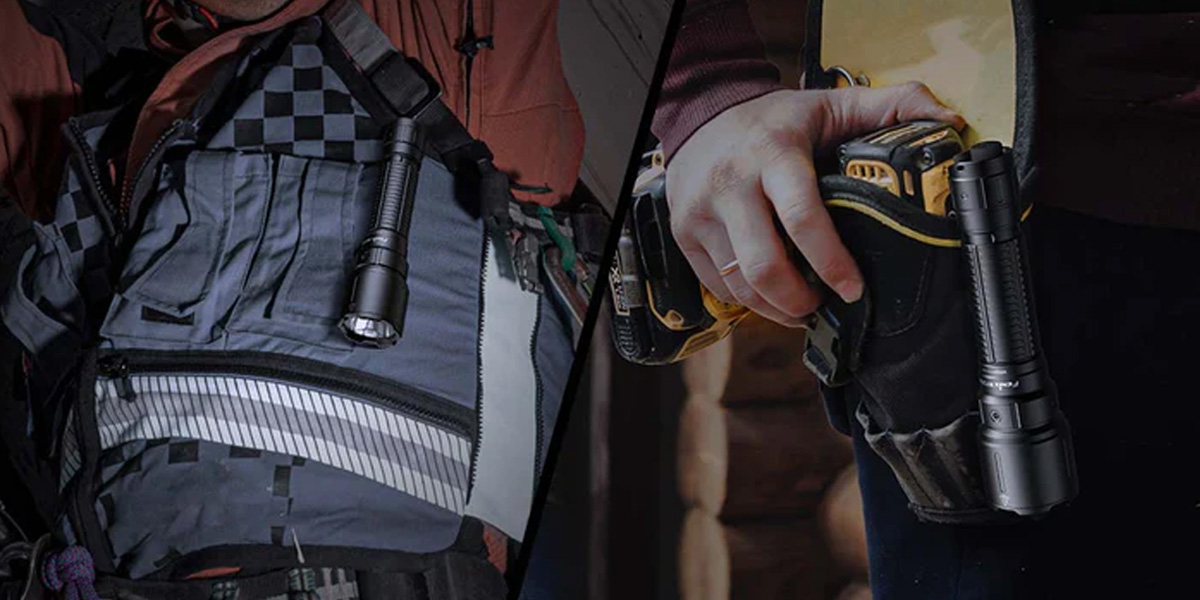 WF26R comes with a charging cradle so as to save users the time to fidget around cables, connect them, and press the button, which is not easy for them to remember in their hectic work schedule.
In this case, users simply have to slide the WF26R in the charging cradle with the magnetic connector found on the inside, which soon starts charging the device, where you don't have to disconnect as it neutralizes the effect of battery self discharge.
In case you have to move away from your cradle to attend to other tasks, you can detach the magnetic charging cable from the cradle and bring it along because it is powered by a standard USB-A port, which is aware of the battery level of the light, thanks to the battery indicator.
The indicator will flash red when the battery is 25%-1%, turn red at 50-25%, flash green at 85-50%, and turn green when it is 100-85%, which means that the battery life is strong.
Lastly, WF26R comes with a 5,000mAh lithium ion battery, charging cradle, magnetic charging cable, spare o-ring, lanyard, user manual, and warranty card, so that you can immediately start your task.