Is Facebook tracking every activity you do even when you are offline? The answer is 'Yes'. Tracking your activities – both on and off the platform – is not new for the social media giant. This is because it wants to personalize your experience and send you targeted ads. Luckily, the meta-owned app also offers its users tools to review and modify their privacy settings.
Facebook gets a large amount of data about your interactions with organisations and businesses using tools, such as Facebook Login. One can't avoid sharing the information by logging out from their account or uninstalling the application from their device. If you don't like the idea of sharing your information, you can limit what data is shared with the platform by making use of 'Off-Facebook Activity' in your Facebook account settings.
How to turn off 'Off-Facebook Activity'
If you are uncomfortable with this type of tracking, especially since it occurs when you are not on Facebook, follow these simple steps:
Step 1: Log in to your Facebook account and tap on the down arrow from the top right of the screen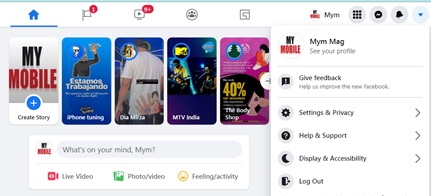 Step 2: Go to 'Settings & Privacy' option and click on 'Settings'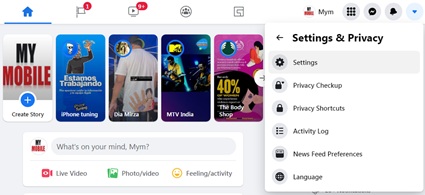 Step 3: Now, from the left column, click 'Your Facebook Information', and then on 'Off-Facebook Activity'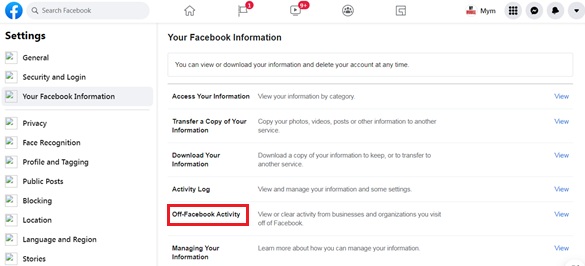 Step 4: From the right sidebar, click 'More' and select 'Manage Future Activity'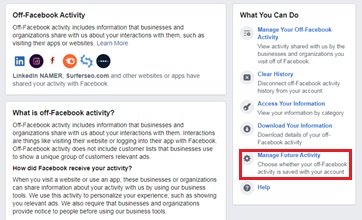 Step 5: Now, click on the button next to the 'Future Off-Facebook Activity' to turn off the 'Off-Facebook Activity'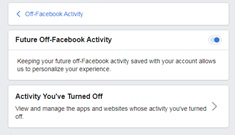 By turning off your 'Off-Facebook Activity', the social media giant will remove all your identifying information that the apps and websites share. This means that it will no longer know what apps or websites you go to and what you checked out there.
Also Read: Vaccinated? Download Covid-19 vaccination certificate using WhatsApp