Domestic wearables brand Crossbeats has expanded its smartwatch portfolio with the launch of Orbit and Orbit Sports in India. We had for review the former i.e., Orbit that comes loaded with features including Bluetooth calling, SpO2 monitor, BP monitor and up to 10 days of battery life. The smart wearable is available in attractive Metallic Blue and Graphite Black colours. It has enough substance to take on the likes of the smartwatches from brands such as BoAt, Noise, Amazfit and Fire-Boltt, to name a few, under the affordable 5K segment. While it has a lot to offer on paper, let's take a look at what the Crossbeats Orbit (black variant) brings to the table, with this review.
Design and Build
Featuring a circular dial with silicon straps attached to it, the Orbit smartwatch looks classic and sophisticated. The circular case is made up of metal, giving it a very solid build, whereas the back of the device consists of plastic with a matte finish that makes the watch look polished. The silicone straps paired with the dial are quite skin-friendly and will not irritate you even for a moment.
If we talk about the dial, it is a bit thicker which could be because of a speaker and a big battery that the smartwatch houses. Crossbeats has used an IPS display that sports a thin bezel on the edges. The 1.3-inch display with 240×240 pixels resolution will offer you a good viewing experience indoors. While the left side of the dial is plain, on the right you'll get a tactile button that performs multiple functions and help you navigate the UI. It will take you to the menu and different modes.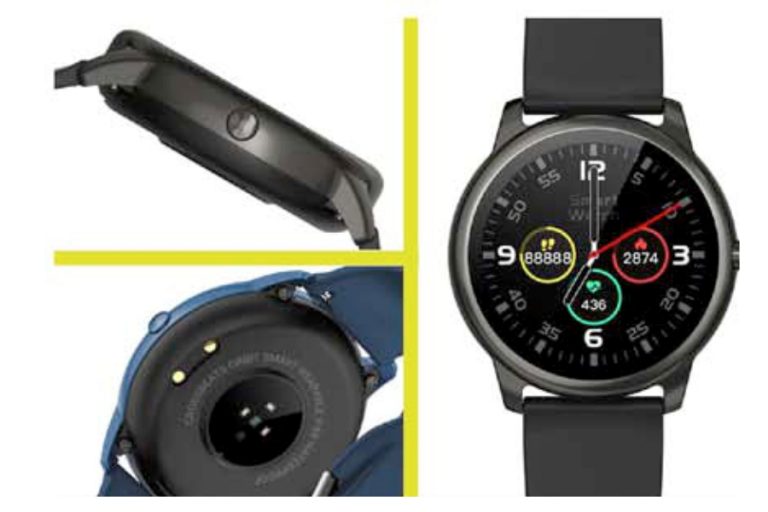 In terms of comfort, the smartwatch offers you a perfect dial size – it is neither too large nor too small and is made for all wrist sizes. It hangs on to the wrist impeccably and will not make you feel heavy. Thanks to the silicone straps, the smartwatch is very comfortable to wear for hours and will not cause any sort of itching.
As for protection, the Crossbeats Orbit offers you IP68 rating that makes it dust and water resistant, which definitely is a very important feature for any wearable. Overall, it's a premium looking device priced reasonably.
UI and Features
The smartwatch has a lot to offer, in terms of features, which makes it even more special in the given price segment, especially with regard to the Bluetooth Calling.
Pairing this watch to your smartphone is like child's play and will not take much of your time. First of all, you need to download the CB-Active app from the Play Store or App Store. The application can be used for getting a detailed view of your activities. You can also use the app to customise watch faces, although it has very limited options to choose from.
Beginning with the SpO2 monitor that currently happens to be one of the most sought-after health-tracking features in a smartwatch, the results were fairly accurate, although there was a minute difference of one or two per cent, which is not bad. Moving on to the heart rate sensor, there was no consistency in count while measuring my heart rate. This feature needs to be improved and Crossbeats must take note of it. The BP (blood pressure) monitor happens to be another important health tracker the smartwatch comes equipped with. The results were somewhat convincing with the BP tracker. Sleep tracker, which is present on almost all the smartwatches, wasn't accurate at all. The results were utterly unacceptable, as I slept for over 6 hours and it was showing just 3 hours.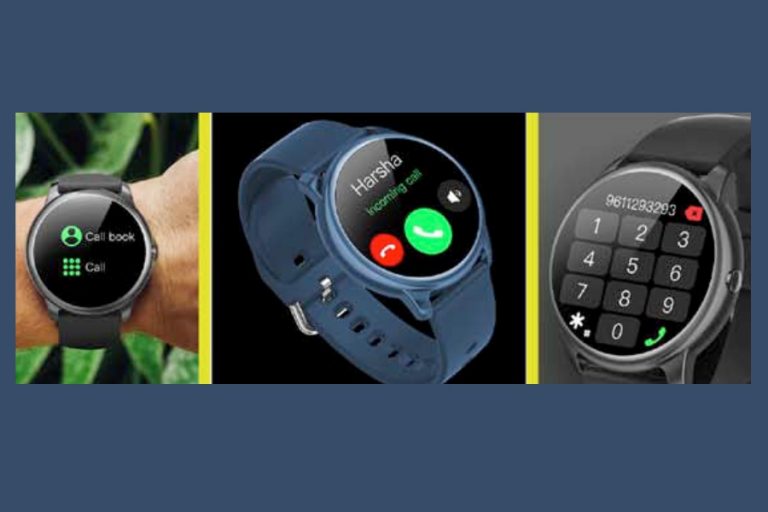 Although the watch comes with various activity modes (such as basketball, football, badminton, cycling, hiking, walking, and more in terms of sports tracking), counting the footsteps happens to be on everyone's mind while using a smartwatch or a smartband. Interestingly, Crossbeats Orbit recorded some extra steps. I fail to understand how it could happen. The company must pay heed to it, as the step-counting happens to be a very basic feature in a fitness tracking device.
Functionalities and Performance
The smartwatch houses an in-built speaker that you can use to answer or make calls. You can also play music with it. The speaker produces sufficient sound and you'll not face any difficulty while hearing the person on the other end or listening to music. The Crossbeats Orbit has a readable dial pad that will let you type a number or make a call straight from the wrist very easily. I didn't find any sort of connectivity issue with my phone.
To enjoy the calling feature, you need to separately connect your smartphone to the Bluetooth 3.0 option available in the list. Along with the Bluetooth 3.0, you will have to connect to the Orbit option too. When connected, the audio that is played on your smartphone will be played on the watch.
The touch response on this device is awesome. It's very smooth, akin to a good smartphone. It'll easily take you from one option to the other. There is no issue with icons as they are big and bright. Similarly, the display is bright and readable indoors, however you'll have to struggle a bit under direct sunlight to read content on the smartwatch. Thankfully, there's an option to increase the brightness. Overall, it's a very easy to use smart wearable.
Battery life
The Crossbeats Orbit has a robust battery life and its performance is really amazing. Following one complete charge, it lasted me over a week despite using different features that the watch comes with. However, the Bluetooth calling feature may eat up battery. The smartwatch takes around 2 hours to charge fully.
Conclusion
The smartwatch looks chic, has a great display and a sturdy build. It offers very good comfort on the wrist and is super smooth, performance-wise. Thanks to the Bluetooth Calling feature, one can make calls from the watch and listen to music with no difficulty. The dial pad is pretty readable. While it's fairly accurate with SpO2 reading, there's no consistency while measuring heart rate. The sleep tracker is unconvincing, and the step tracker counts extra steps which is totally unacceptable. Hope the company is working to fix these issues with software updates. Anyway, Crossbeats Orbit is something you cannot ignore at this price point, especially considering its features.