Smartwatch has finally come of age in India. It's far more than a timepiece. Besides being your health guide, it's like a mini-computer worn on your wrist, which is of great help in notifying you of incoming calls, texts, and social media updates, to name a few. While it has become a flavour of the season for consumer tech players to come up with their own brands of smart wearables, Indian companies, in particular, are more aggressive with their offerings at affordable prices. Homegrown Cellecor, which has been mostly into feature phones and accessories, recently forayed into the wearables segment with three new products – ActFit A2, ActFit A1 Pro, and ActFit A3 Pro. We had the latter (ActFit A3 Pro priced at Rs 2,949) for review, and here's what we experienced.
Design and Build
Boasting a classic and sophisticated look, the Cellecor ActFit A3 Pro comes with a circular dial with sturdy silicone straps attached to it. The round-shaped case consists of a good quality material, giving it a very solid build, whereas the rear panel consists of plastic with a matte finish that makes the watch look elegant. The interchangeable straps (having a stainless-steel buckle painted black and two sliders) paired with the dial are soft and skin-friendly.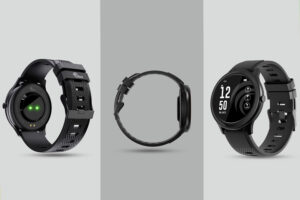 In terms of dial, it's very slim, offering product dimensions of 8x3x2cm. The company has used an LCD IPS display that features a bezel styling on the edges. The 1.28-inch display with fair screen resolution will offer you a good viewing experience indoors. The left side of the dial is basic, whereas on the right there is a tactile rotating button that performs multiple functions and help you navigate the UI. It will take you to the menu and different modes.
The smartwatch offers you a perfect dial size – it is neither too large nor too small and is made for all wrist sizes. It hangs on to the wrist perfectly and will not make you feel heavy. It's comfortable to wear for hours and will not cause any sort of irritation even in the perspiring conditions.
The timepiece offers an IP68 rating that makes it withstand dust, dirt and sand, and are resistant to submersion up to a maximum depth of 1.5m underwater for up to thirty minutes. It's definitely a very important feature for any wearable. It's a specially designed sport model watch that looks really decent.
Features and Functionalities
The Cellecor ActFit A3 Pro has a simple interface that is easy to read. The main screen shows you the time, steps, heart rate and calories burnt, but none of them is clickable. It's very easy to pair with your smartphone and will not take much of your time. First of all, you need to download the Cellecor ActFit app, which can be used for getting a detailed view of your activities. Even though the device already has six integrated watch faces, the app offers you more customisable, cloud-hosted watch faces.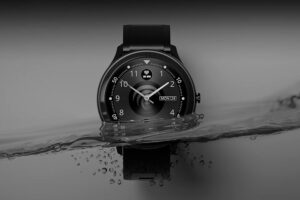 The watch is fit for users engaging in light and heavy sports activities, such as walking, yoga, cycling, swimming, basketball, and football, to name a few. It comes with a pedometer, sedentary reminder, sleep and blood oxygen (SpO2) monitor, a stopwatch, and drinks reminder to help you maintain a healthy lifestyle. The results of these health-tracking features were fairly accurate and convincing in most of the cases, however unacceptable too sometimes.
Other interesting features like weather tracking, find your device, music control, torch, and smart notifications, which are a must for today's lifestyle are also present on this device.
Performance
The smartwatch offers an excellent touch response. It's very smooth, and will easily take you from one option to the other. There is no issue with icons as they are big and bright. Likewise, the display is bright and readable indoors, however you'll have to struggle a bit under direct sunlight to read content on the smartwatch. Appreciatively, there's an option to increase the brightness. Taken as a whole, it's an easy to use fitness wearable, which has very basic features.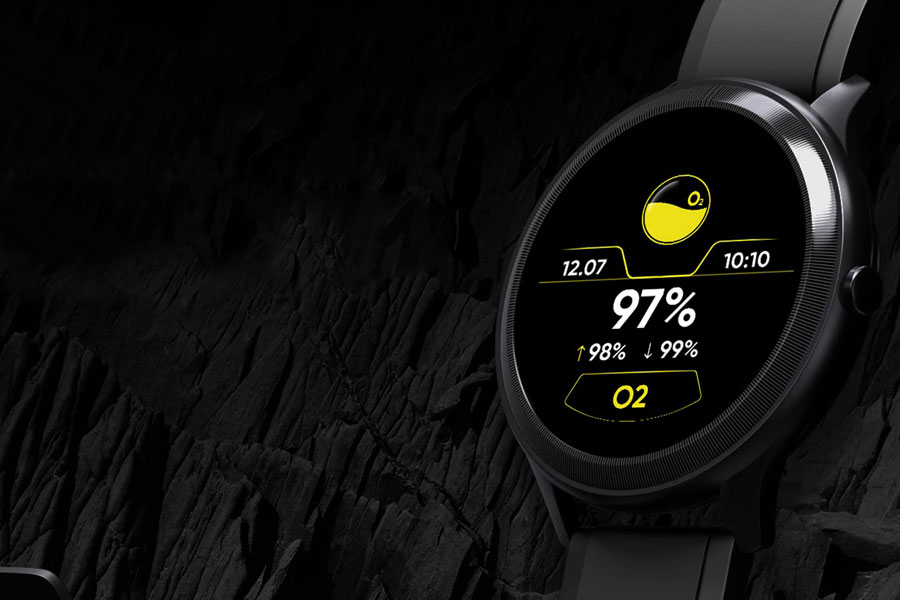 Battery Life
The Cellecor ActFit A3 Pro offers a working capacity of up to10 days with moderate usage, which is really amazing. The device comes with two-pin magnetic charger and charges quickly.
Conclusion
The smartwatch looks quite decent and is stylish. It comes with a nice display, a sturdy and durable design, good comfort on the wrist, and somewhat accurate health-tracking statistics and SpO2 measurement. The dial pad is pretty decipherable and battery life is outstanding. There's enough substance to own Cellecor ActFit A3 Pro at an affordable price, although it lacks the Bluetooth calling feature which most of the brands are coming with nowadays.