Every big company has a brand value and reputation to its name that it has to live up to on a constant basis. In this article, you will learn about Caul InfoTech Pvt. Ltd, which has just started out in the cruel and merciless world of the online business industry where you get stiff competition from all corners.
Any newbie will find it hard-pressed to survive, let alone match-up, to all the bigshots in the trade who leave no stone unturned to stomp out what they perceive to be the 'small fish' in a 'big pond'.
WHAT IS THE BRAND STORY, MISSION AND VISION OF CAUL MOBILE?
It is great delight to introduce our company "Caul InfoTech Pvt Ltd" a new entrant in the mobility industry. Every brand starts its operation in offline market with customer centric approach, addressing customer needs and wants. The Caul brands came into an existence with the mission "to provide the budget friendly mobile communication technology to users. Brand Philosophy is: to deliver quality products at affordable prices. The primary approach of our company is based on simple analog that" success of our partner equates our success as well and this shall be our guiding principle in every transitions. The vision of our company is clear "To become an admirable brand by providing quality smart gadgets like feature phones, Smartphones, Smart accessories, Batteries etc"
PLEASE TELL US CAUL MOBILE MARKET EXPERIENCE IN INDIA SO FAR, BASICALLY IN TERM OF AUDIENCE TARGETING, TOWERING COMPETITION, MARKET COMPETITION AND LOCAL BUSINESS CONDITION?
As you know Indian telecom industry is growing trajectory. Ambitious make in India concept was launched in 2014 has given mobile phone manufacturing companies the much needed boost and spurred the mobile device industry towards innovation. Considering the fact, our parent Group-Shine group is engaged in manufacturing with all world class infrastructure and has vast experience in manufacturing industry. We are the suppliers to some good brands apart from our own brand Caul. As I said we have vast experience in manufacturing, quality control and distribution, initially as a new entrant we are targeting Indian market providing quality devices at affordable prices to our audience.  We believe our work is not finished until our customer feels delighted therefore we launched our brand with 04 power pack facilities which we highlighted "Caul ka Chauka" which infact is our USP and differentiate from our competition.
A:- 14 days DOA policy
B:- 180 days one time screen replacement
C:- 121 days replacement policy
D:- 1 Year phone warranty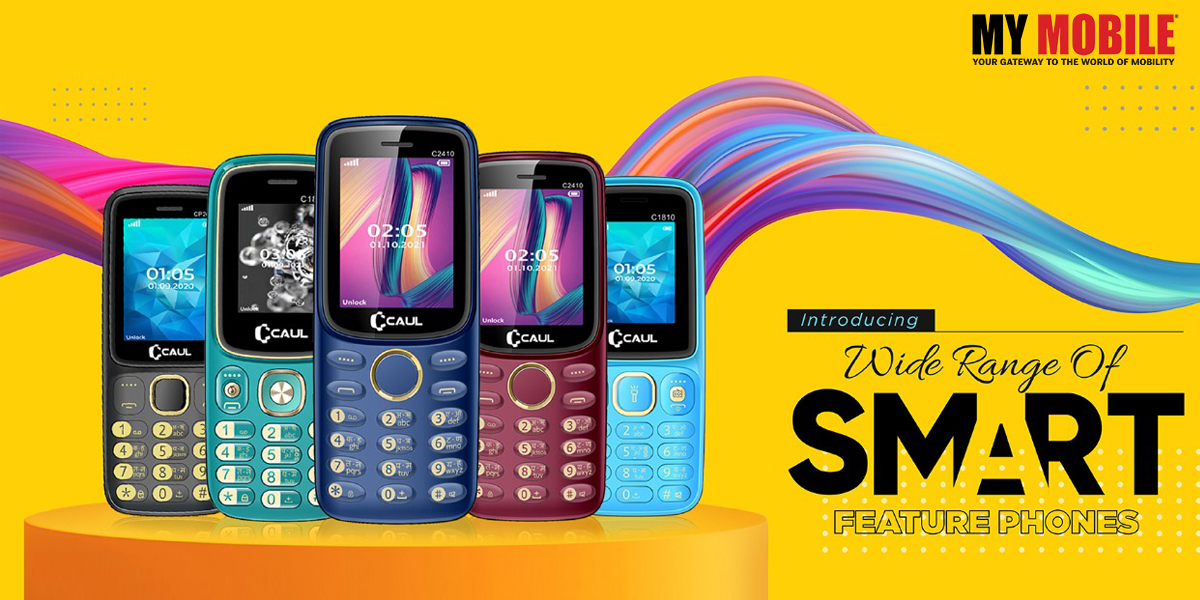 SO AS A HANDSET PROVIDER WHAT IS THE TRUE NICHE OF YOUR TARGET SEGMENT OF INDIAN CONSUMERS AND HOW ARE YOU EXPANDING YOUR BRAND AMONG THEM?
Now a days Mobile gadgets are considered to be an essential commodity. Considering this facts we positions ourselves across all states through our robust distribution and after sales network. We are penetrating across all class of cities, across all demographic through offline approach with unique value propositions as mentioned above in point number 2 –where our customer feels delighted by using our product and say" This is for me". Our entire brand strategy focus to increase customer loyalty which sets you apart from the competition. We are working hard for brand positioning: –
Customer service positioning Strategy
Convenience based positioning strategy
Price based positioning strategy
Differentiation strategy
Social media positioning strategy
WHAT IS UNIQUE ABOUT CAUL MOBILE IN THIS TIME WHEN THERE IS HUGE COMPETITION IN THIS SEGMENT?
Already I explained about our brand philosophy which itself says – our work is not over until customer feels delighted. Our entire approach is customer centric and we always appreciate feedback from internal and external customer and upgrade our products based on needs and wants. However, USP which differentiate from competition is our customer friendly policy like
A:- 14 days DOA policy
B:- 180 days one time screen replacement
C:- 121 days replacement policy
D:- 1 Year phone warranty
FOR CAUL MOBILE WHICH PLATFORM YEILDS MAXIMUM REVENUE AND WHICH PLATFORM ATTRACTS MAXIMUM BUYERS, ONLINE AND OFFLINE?
Our entire strategy to focus the offline business by expanding our infrastructure through our robust distribution network and after sales network. We believe, customer feels more convenient when he visit a store, where he or she live demo of the product, feel the product and then make his decision comfortably.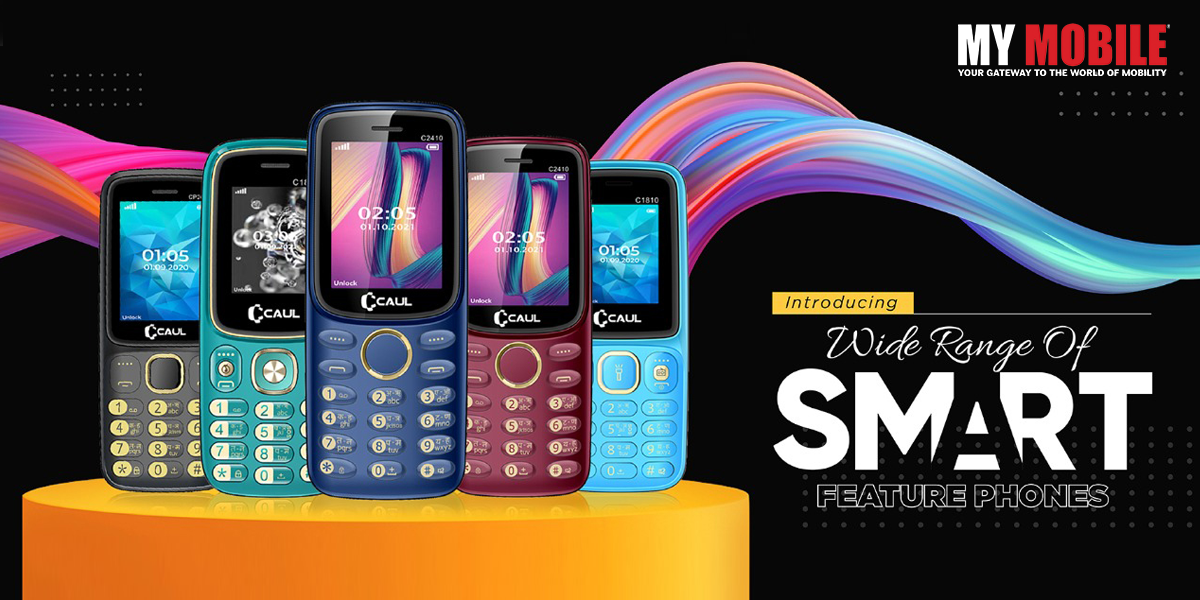 AS WE KNOW THAT INDIA IS A PRICE SENSITIVE MARKET, SO A NEW MOBILE HANDSET BRAND WHATS YOUR OPINION ON PRICE VS QUALITY PART WHEN YOU LAUNCH YOUR NEW PRODUCTS?
My Answer is Quality First. But I believe Right price is also extremely important. Quality at right price will elevate brand by their users through word of mouth publicity which creates huge marketing and pull for the brand.
BEING A NEW GROWING HANDSET COMPANY EXPANSION OF YOUR REACH IS A MUST TO DEVELOP CUSTOMER DATA BASE SO WHAT IS YOUR GROWTH STRATAGY REGARDING THE SAME?
Our entire focus is in offline. Develop robust distribution and after sales network through our skilled manpower working on and off the field. Presently we covered 15 states and by this FY we will become a Pan India brand, thereafter we focus to move internationally in next Financial year. Our phased manner plan are ready and we are strongly working on our vision.
Is Caul Mobile Planning to introduce any new line of tech Products?
Yes of course, Our R&D Team is working to wearable devices, Sound core products, Affordable smartphones, 4G Feature phones, Smart accessories etc. All these segments are in pipeline.
AS A CEO OF CAUL MOBILE WHAT ARE THE MAJOUR CHALLENGES YOU FACE WHILE OPERATING IN A HIGHLY COMPETITIVE AND DENSE MARKET LIKE INDIA?
Our industry respect innovation, being the CEO I have to work hard to bring innovative products based on taste of customer, I have to be upgraded every day since this industry cannot work on traditional mode whether it is products, functions etc. Every day is ofcouse a challenge to work with cross functional department to understand needs and wants and prepare the plan to ahead of competition.
Also Read: New entrant Caul Mobile aims to sell 5 lakh handsets before Diwali