Bluei launches its latest Bluetooth speakers, adding the latest iteration of its R-series – the 'Bluei R13 Rowdy'. Bluei's newest R13 speaker features amazing sound quality with improved quality materials. There are many features on this one that set it apart from all its other predecessors. For example, it comes with a water-resistant and dustproof rating.  It also features a massive 6-7 hours of playtime and audio output of 10W with a new and improved audio configuration.
Speaking of the new launch, Akhilesh Chopra, Sales Director of Bluei, says, "Bluei is focused on creating and offering the best in design, solid, and complex items to Indian shoppers at a truly reasonable cost. Tapping the beat of the market, we are carrying these high-level highlights to a more reasonable fragment through our recently sent-off speakers that are made in India."
Bluei R13 Rowdy: Specs and features
Bluei Speaker System comes equipped with a 4×2 inch Subwoofer for Full Range Stereo Sound Reproduction and cool Flashing DJ Lights. This makes it more ideal for patio parties as well as the music jams. It also comes with side hooks attached to both sides to make it more convenient and easy to carry around.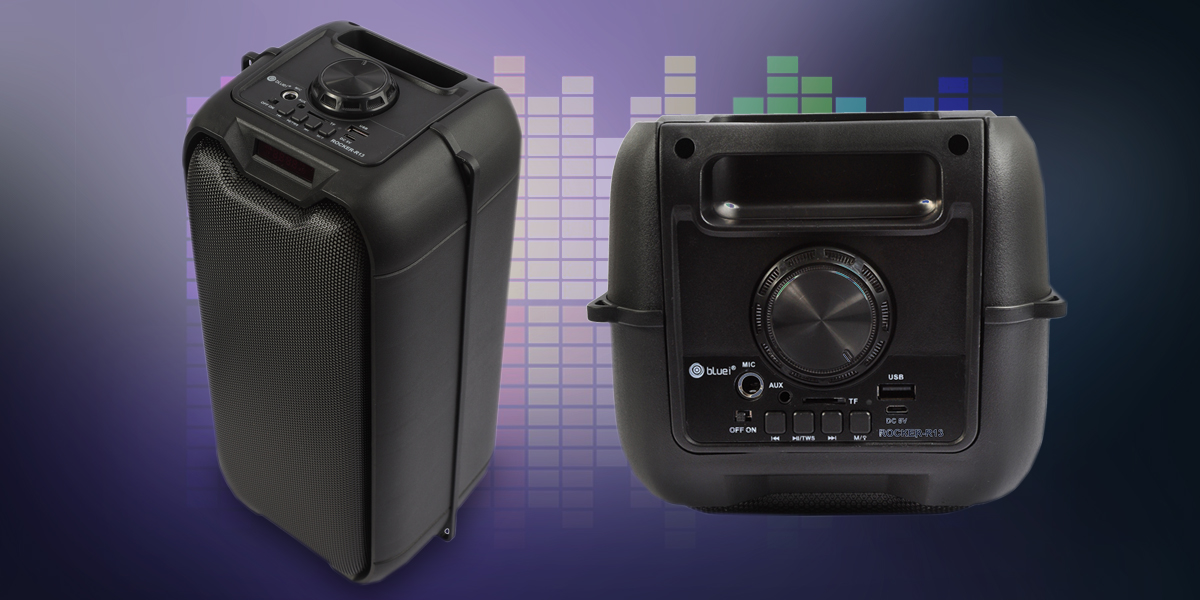 Other features on the mix include an FM radio and Audio Recording. Additionally, it also comes with a rechargeable battery that provides long playtime non-stop enabled phones, PCs, and notebooks, available in a variety of colours without compromising on the build quality. It sports a beautiful, modern design and is strong and durable.
This box-type PA Stereo and mic set has an FM Radio feature with automatic channel search. It also features a storage capacity of up to 60 channels. It can also record perfectly for personal, commercial indoor, and outdoor use. The TF Micro SD card slot helps to play music from various compact and trendy enjoy an amazing audio experience on the go. The mini and compact design makes it easy to carry along anywhere you travel. Rowdy comes with a mic and is also operated with a remote.
Bluei R13 Rowdy: Price and availability
The Bluei R13 Rowdy is priced at Rs 3,299 in India. The speakers are available to purchase through all the authorized retail stores across the country.
Also Read: Vivo to be the official sponsor of FIFA World Cup Qatar 2022