There is a plenty of benefits of noise cancelling headphones. They can help reduce distractions while working, ease jet lag by reducing ear exhaustion and they also deliver an immersive audio experience. Although there are several basic things such as audio output, comfort and durability that you need to consider while selecting a headphone, the feature of noise-cancelling makes it even more special, as it blocks out the world and let you enjoy your favourite music, podcast, or audiobook. Here are some of the best options available in India, if you are looking to purchase a noise-cancelling headphone.
Sony WH-1000XM3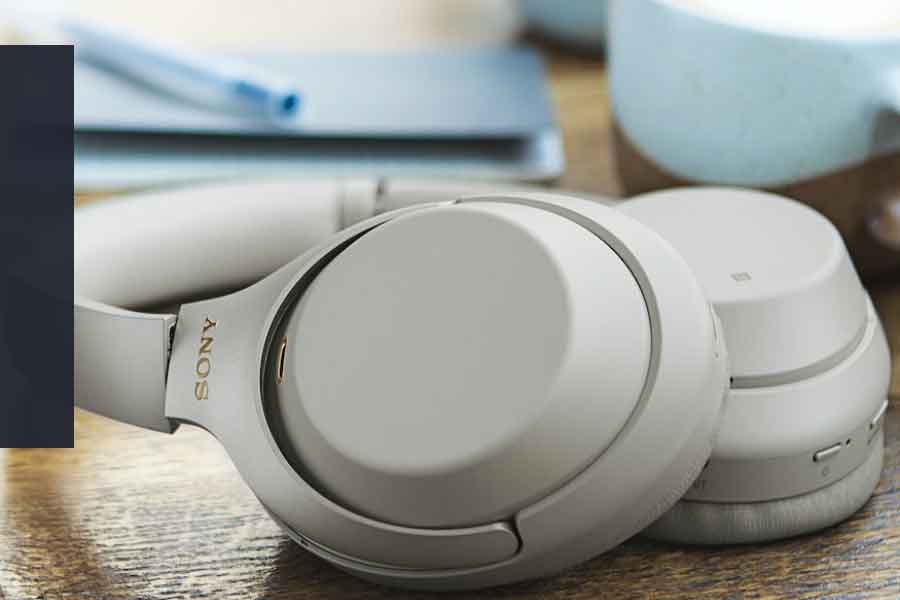 It's a successor to the WH-1000XM2, which were amongst the best noise-cancelling headphones of the last generation. The Sony WH-1000XM3 headphones feature a 40mm driver unit that includes a Liquid Crystal Polymer (LCP) diaphragm. This is designed to handle heavy beats and reproduce frequencies up to 40kHz. Under the hood, there is a QN1 processor that helps provide high sound quality through 32-bit Audio Signal Processing. The WH-1000XM3 also includes the combination of DAC with amplifier functionality.
The Sony WH-1000XM3 work with an Adaptive Sound Control that is claimed to automatically detect your physical situation and activity such as travelling, walking, and waiting to adjust ambient sound settings. There are also 3 auto mode-changes to let you hear all the ambient sounds alongside listening to your favourite music track. This is useful if you're walking on a road or waiting for your flight at the airport lounge. The WH-1000XM3 has a touch-sensitive pad on the right ear cup that lets you adjust the volume levels or control the music playback with a touch. Similarly, there is a single button for switching between different noise cancellation modes. You can also use the same button to activate Google Assistant.
The Sony WH-1000XM3 headphones work with the companion Headphones Connect app that allows you to control ambient sound settings or adjust the sound levels with a preloaded equaliser. Sony claims that the WH-1000XM3 headphones have enough power to deliver 30 hours of battery life with noise cancelling and Bluetooth connection.
Price: INR 29,990 / Deal Price: INR 16,990 (Amazon)
Bose Quiet Comfort 35 II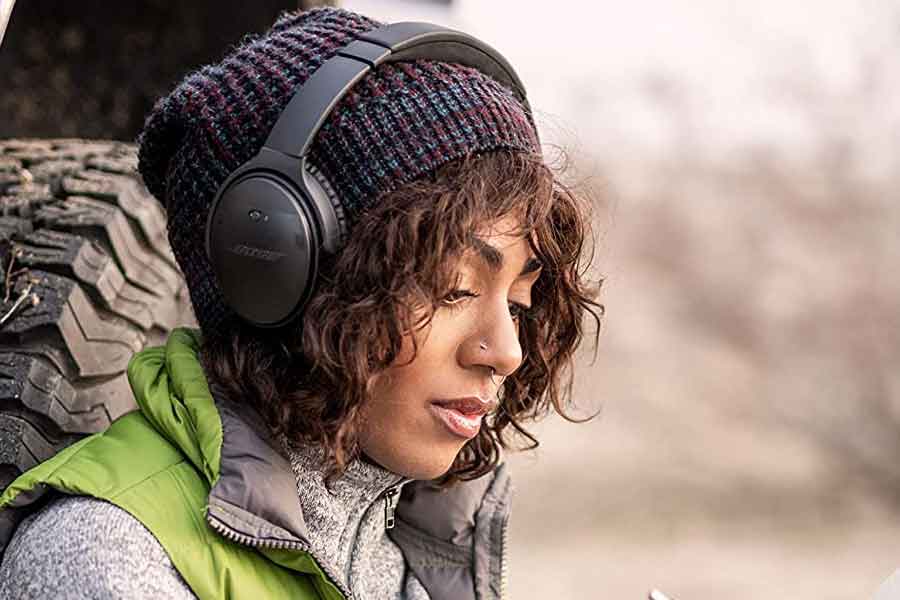 The Bose Quiet Comfort 35 II features an impressive world-class active noise cancellation technology. Having this, it makes a quiet environment around you so that you can focus on what you wish. The proprietary technology actually keeps measuring the noise level around you and analyzes it. In order to cancel out the noise, it emits reverse signals. Not only this, but you can optimize the extent of noise cancellation as per your need, and for this three levels of noise cancelling is given to better fit your environment.
Having the support of Alexa and Google Assistant, getting info about news, cricket, songs and control over your smart home is easy, hands-free. QC35 II is enabled with bose-AR-augmented reality platform, where applications will deliver real contextual audio experiences. Just unlock bose AR via bose connect app. Coming to the battery part, QC35 II provides 20 hours of long listening, enough to spend all day. When discharged, just charge it for 15 minutes and make it ready to run for the next 2.5 hours. In the case, if you really caught without battery power, use the included cable to plug in and resume your music addiction, without noise!
In terms of the quality of calls, the two inbuilt noise-rejecting microphones provide clearer calls, regardless of the noisy environments. Volume optimized equalizer gives you balanced and stable audio performance all the time. It comes with modern drivers featuring volume-optimized EQ for best possible performance than before. No matter what the extent of loudness is, you will always have crystal clear sound quality at any volume.
Price: INR 29,363 / Deal Price: INR 21,999 (Amazon)
Jabra Elite 85h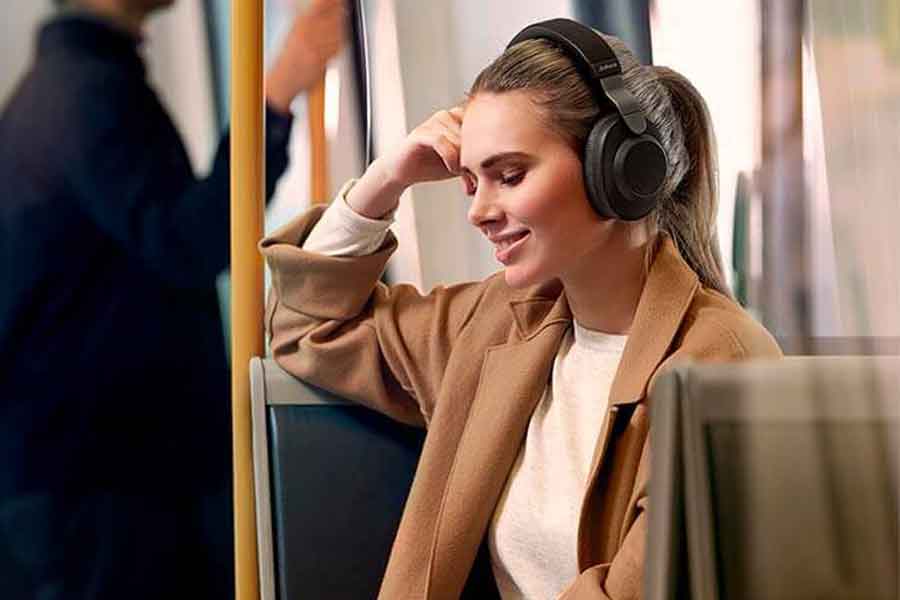 The Jabra Elite 85h is an over-the-ear headphone that is aimed at taking on Sony's 1000XM3 and Bose QuietComfort 35 II. The biggest feature on the headphones is that you get 36-hours of battery life which extends to 41 hours when you turn off the noise cancellation feature. The company says that these headphones have a large battery which lets you enjoy music non-stop for long hours and it has a standby time of 1 year. Of course, you get Active Noise Cancellation along with Jabra's HearThrough technology, which the company has tuned with audio analysis company audEERING. The partnership has led to a feature on the headphones which can adapt your sound depending on the environment you are in. Alternatively, you can also fine tune it using the bundled Jabra Sound+ app.
The drivers on Elite 85h measure at 40mm and fit comfortably over your ears. The headphones also feature 8 microphones, 6 of which are dedicated for making calls, 4 for Active Noise Cancellation and 2 hybrid mics for both calls and ANC. It can withstand dust and water as it comes with IP52 rating and on top you that you get 2 years of warranty.
The company has incorporated support for all three voice assistants as well including Google Assistant, Siri and Alexa. There is a dedicated button on the right earcup to trigger your choice of assistant depending on the device you are connected to. The headphone is offered in four colours including Black, Titanium Black, Gold and Navy. There is also a unique feature where it powers off when you twist the ear cups into a flat position and when you twist them back it powers on. It comes with with a USB Type-C port for charging while the volume controls and play-pause buttons are hidden under the fabric finish on the right ear cup.
Price: INR 28,990 (Amazon)
Sennheiser HD 4.50 BT NC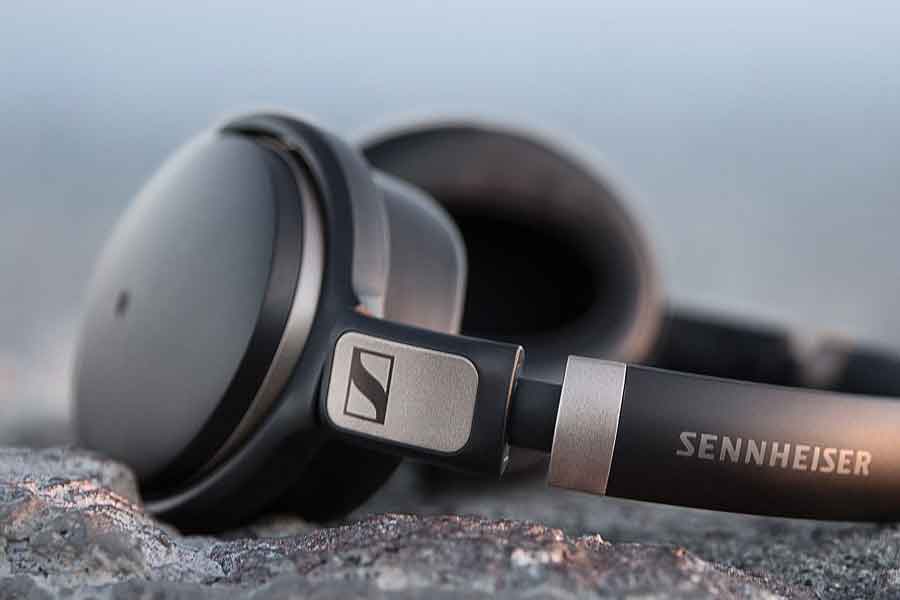 The Sennheiser HD 4.50 BT NC employs the advanced wireless technology and audio codec of Bluetooth 4.0 and apt X to deliver true wireless Hi-Fi sound. The headphones come with NFC support and feature ear-cup mounted controls that allow users to change tracks and make phone calls via the integrated microphone. The Sennheiser HD 4.50 BT NC offers NoiseGard active noise cancellation technology, and touts its ability to intelligently filter out ambient noise.
The Sennheiser HD 4.50 BT NC offers a battery life of up to 25 hours while listening to sound wirelessly. With ANC enabled, the HD 4.50 BT NC still allows for up to 19 hours of wireless, distraction-free listening. A battery-free listening mode is also possible via a supplied detachable cable, the company said. The headphones come in a foldable design, with a protective case. The Sennheiser HD 4.50 BT NC features 32mm drivers, an impedance of 18 Ohms, a frequency response of 18-20,000Hz, and dual omni-directional microphones.
Price: INR 14,990
Audio-Technica ATH-M20X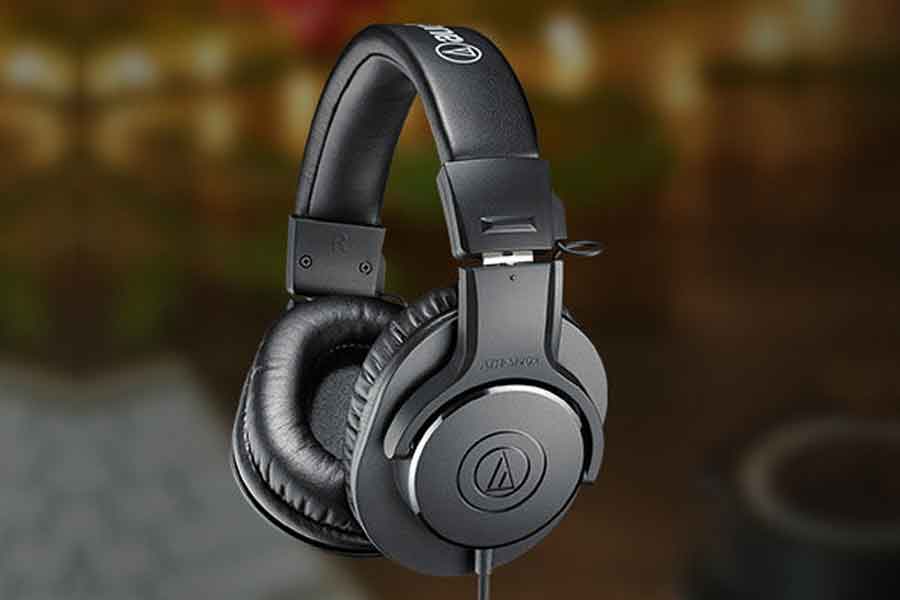 The circumaural design of Audio-Technica ATH-M20X is capable enough to counter the noise around you, even in loud surroundings, giving excellent noise isolation. The circumaural design is able to give superb noise isolation under noisy environments. It comes with an advanced build quality and engineering and consists of 40mm neodymium drivers with rare earth magnets and copper-clad aluminium wire coils, which improves sound quality and call clarity.
This one is optimized for low-frequency performance- designed for tracking and mixing. It comes with soft earpad cushions, which provides comfortable listening experience even for longer hours.
Besides decent noise isolation, it has great sound quality both over music and calls. Though, it is not that portable, so you won't be able to carry it during travelling. Also, it is a pure wired headphone, so it does not need any powering. The wire is connected to only one side of the earcup. Earcups are really very cosy and comfortable and will not cause any sort of irritation.
Price: INR 7,453
Also Read: Infinix Zero 5G vs Tecno Pova 5G: Which mid-range phone is better?