The best gaming mouse can significantly improve your gaming experience. Getting a mouse that feels right in your hand, has the right features, and has a powerful sensor will improve the flow of your games and make your hits feel more fulfilling.
However, sifting through all of the options to choose the proper gaming mouse can be difficult. There are other aspects to consider, including how it looks, how it feels in the hand, the button choices and placement, the sensor's quality, and whether you want a wireless or wired mouse.
Best Gaming Mouse in India
We have listed down the top gaming mouse in 2022 to help you choose the best gaming mouse for you. Check out our list:
1. Logitech G502 Lightspeed Wireless Gaming Mouse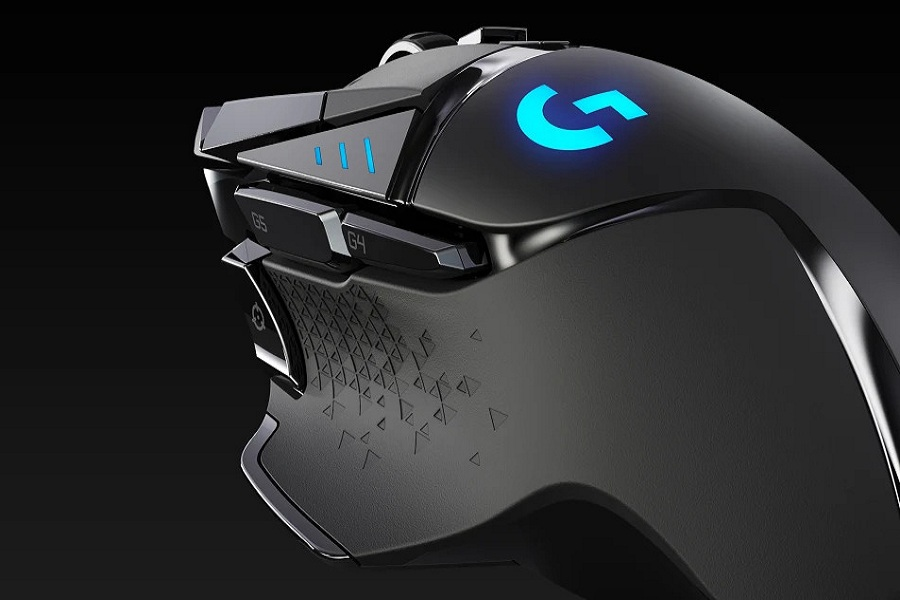 The Logitech G502 is one the best gaming mouse by Logitech. It is the lighter and wireless version of the renowned Logitech G502 Hero. It's an excellent gaming mouse for discerning gamers who don't want to skimp on anything — or for casual users who simply want a strong, robust mouse. The G502 Lightspeed begins to repay your investment with premium features such as six different weights (two 4g and four 2g) for changing the mouse's feel. The Logitech G502 Lightspeed wireless gaming mouse is priced at Rs 12,495.
Features:
Hero 25K Sensor
25,000 DPI
Responsive click system
11 Programmable Buttons
Optional weight adjustment
Ergonomic design
Adjustable weights
Wireless charging capability
2. Zebronics Zeb-Transformer-M Gaming Mouse (Amazon's Best Seller)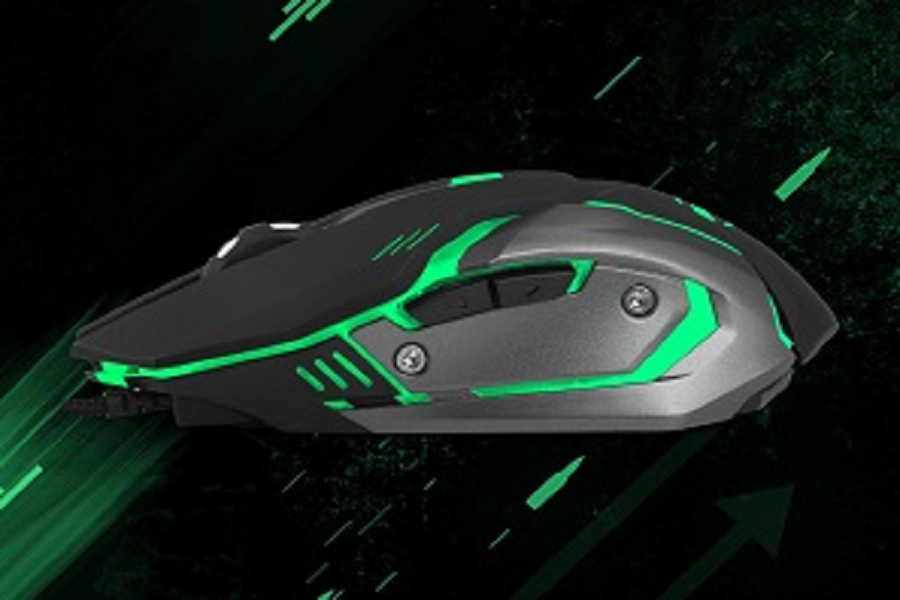 Zeb-Transformer-M is a top gaming mouse that comes with six buttons. This is listed among the best seller gaming mouse in Amazon. It has a high precision optical sensor with a dedicated DPI switch that can toggle between 1000/1600/ 2400/ 3200 DPI. The mouse has 7 breathable LED modes, a sturdy 1.8-meter braided cable, and comes with a high-quality USB connector. You can purchase the Zebronics Zeb-Transformer-M gaming mouse at Rs 420.
Features
7 Colors LED Effect
Compact & ergonomic design
Works on most surfaces
High quality button
High Precision and Gold Plated USB
Dedicated buttons for DPI, forward & backward
Braided cable
3. Redgear A-15 Wired Gaming Mouse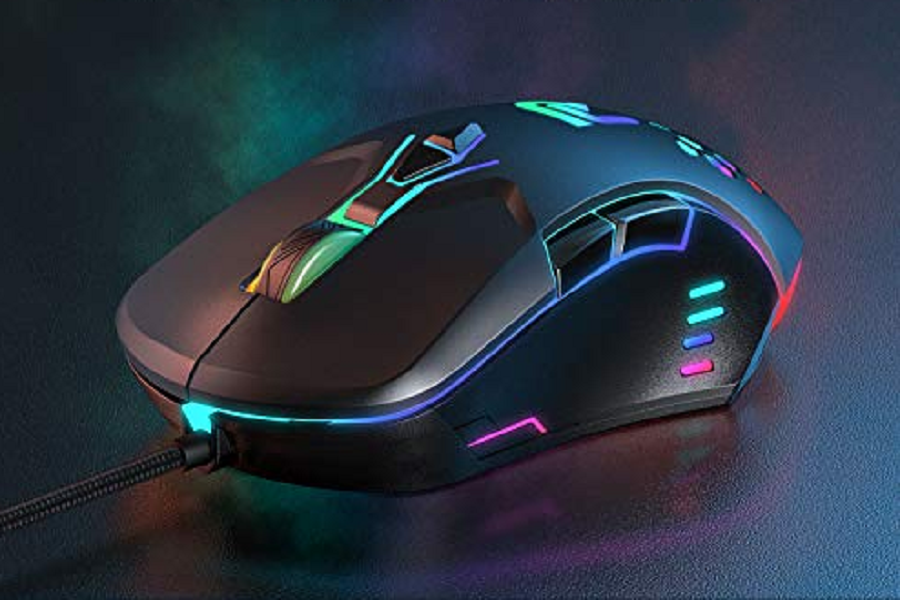 The Redgear A-15 wired is one of the best gaming mouse that is compatible with PCs, laptops, notebooks and other devices with a similar input. It is designed with multi-programmable buttons and also has a durable and semi honeycomb design for a better grip. With Redgear A15 wired gaming mouse, you can experience a DPI change of up to 6400. Further, it comes equipped with customizable RGB mode. The price of Redgear A-15 wired gaming mouse in India starts at Rs 599.
Features
Gaming grade sensor
Customizable RGB modes
Semi-honey-comb shape for better grip
On the fly DPI change up to 6400
Extra durable switches
Build quality
4. Razer Naga Pro Wireless Gaming Mouse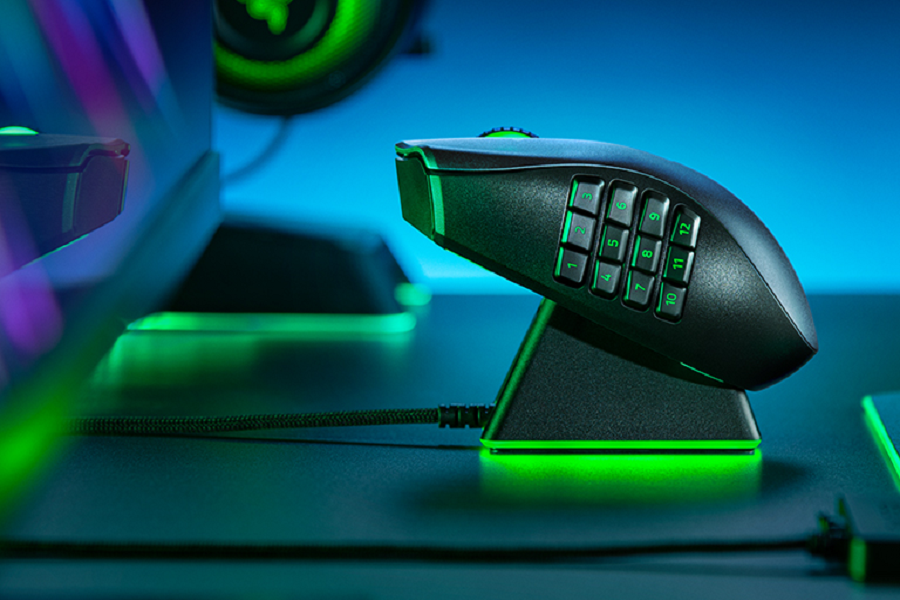 The Naga mouse from Razer has come a long way in terms of both form and function over the years, but it has long been the best MMO mouse for the money. And the latest version of the Razer Naga Pro is the greatest yet: a small, ergonomic mouse with a high-quality sensor and three configurable thumb grips, as well as button arrays that are excellent for MOBAs, MMOs, and general use. With a more squat form than a typical gaming mouse, the Razer Naga Pro is slightly on the small side for larger palms. The Razer Naga Pro wireless gaming mouse can cost you Rs 17,949.
Features:
Dedicated mouse for MOBA/MMO players
Easy gaming performance customization
Focus+ 20K DPI Optical Sensor
20 programmable buttons
Swappable side panels
Good battery life
5. Roccat Kone Pro Wireless Gaming Mouse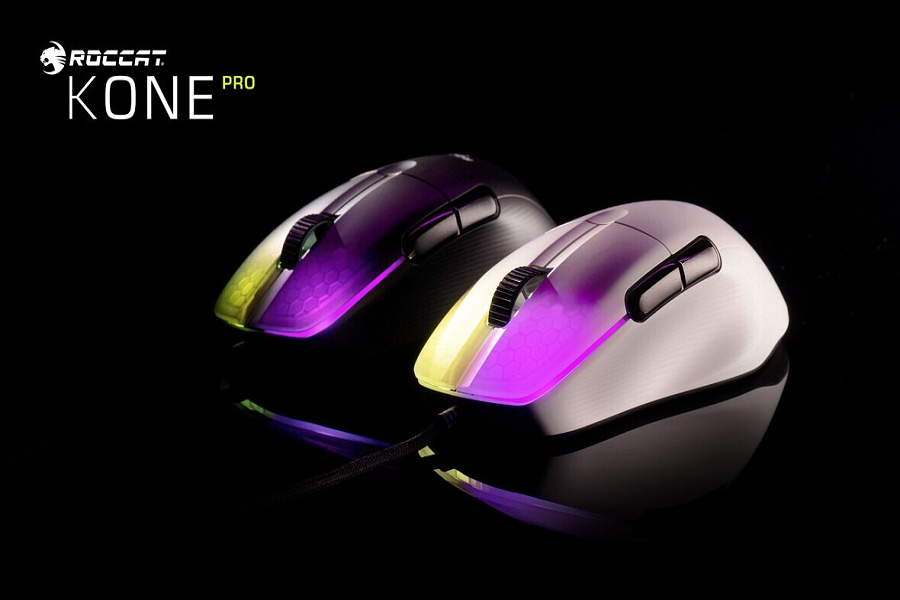 The Roccat Kone Pro is a simple and elegant gaming mouse. This peripheral offers some of the nicest RGB lighting, with programmable illumination behind exquisite honeycomb designs on the left- and right-click buttons. Aside than that, it's a fairly basic gaming mouse with programmable DPI, adjustable software settings, and an ergonomic build. The Roccat Kone Pro Air is also available in a wireless variant. The price of Roccat Kone Pro gaming mouse in India starts at Rs 15,261.
Features:
ROCCAT Bionic Shell
Milled from solid aluminium
Lightweight yet strong
Flexible and light
Comfortable grip
Creative lighting options
Good performance
PhantomFlex Cable for a near-wireless experience
6. Razer DeathAdder V2 Gaming Mouse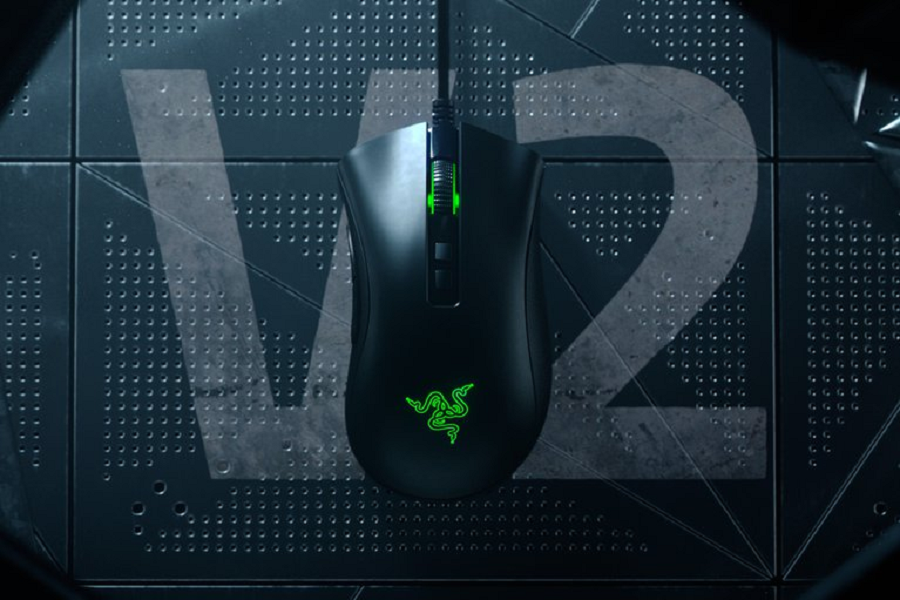 The Razer DeathAdder has a terrific overall form that accommodates a wide range of grips and hand sizes, and users may spend hundreds of hours with it playing games, using Photoshop, and surfing the web. The DeathAdder V2 has a 20,000 DPI Razer Focus+ optical sensor, and its latest technology ensures faultless tracking even when you move the mouse as quickly as you can. It has a simple design with two perfectly placed, large thumb buttons. The Razer DeathAdder V2 gaming mouse price in India is Rs 6,662.
Features:
Customizable Chroma RGB Lighting
8 Programmable Buttons
Focus+ 20K DPI Optical Sensor
Tactile switches
Onboard memory
Ambidextrous design
7. SteelSeries Prime Wireless FPS Gaming Mouse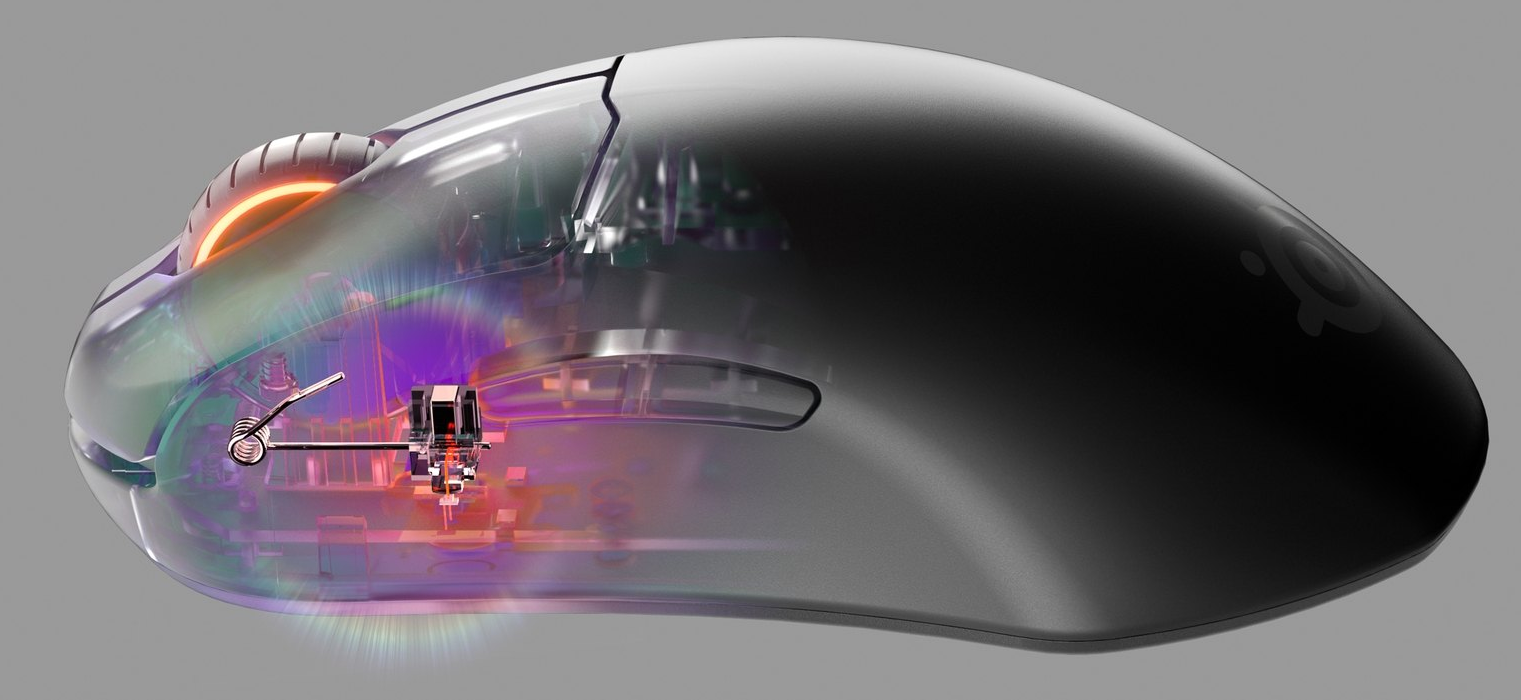 The Prime Wireless is a no-frills, high-performance machine that melds with your palm to transform you into the FPS god you've always wanted to be. The mouse is part of Steelseries' Prime family of esports peripherals, and it falls between the wired Prime and the Prime+ with OLED display. The Prime Wireless is one of the best gaming mouse that is designed for right-handers, particularly claw and fingertip grippers. As a wireless mouse, it has a built-in rechargeable battery rated for 100 hours per charge, which is over a week of average use. The price of SteelSeries Prime wireless gaming mouse starts at Rs 9,755.
Features:
Excellent feel
Rock-solid wireless
Great battery life with quick charge
Also Read: Western Digital inspires more gamers to level up gaming rigs.
---
Also, Check:
Upcoming 5G Phones in India
Best Phones Under 8000
Best Wireless Earphone under 2000
Best 5G Phones Under 15000
Best Phones Under 15000
Best Gaming Headphones Under 2000
Latest Samsung 5G Mobiles in India
Samsung Phones Under 30000
Best Headset Under 2000 For PUBG
Best 5G Phones  To Buy in 2022
Best Mobile Phones under 6000
Best Headphone Under 2000 for Mobile
Best Samsung Phones under 15000
Best Camera Phones under 25000
 Best Android Phone Under 20000