Do you want to know everything there is to know about the PS Plus free games that will be available in April 2022? Then you've come to the right place! PS Plus offers a variety of amazing games that users can play for free. It gives away certain free game titles and now it's time to see what we have for April.
Here's how it works for those of you who have recently joined up as a PlayStation Plus subscriber. Every month, you'll receive a selection of free PS5 and PS4 games (PS3 and PS Vita games have unfortunately been dropped). PS5 players will also get access to the PS Plus Collection, which includes 20 free titles that you can download and play whenever you want. Every month, a new set of free games is available to download. An outstanding multiplayer action game is included in this month's offerings. A fantastic deck-building RPG as well as a fresh version of the famous platformer.
PS Plus free games: April 2022
For March, PS Plus offered such deadly games as Ghostrunner, Team Sonic Racing, and Ghost of Tsushima: Legends, and we know that you must've grabbed them. Now, it's time for April stunners. We have on the list the ultimate Hood: Outlaws and legends, Slay the Spire, and our childhood favourite Spongebob Squarepants.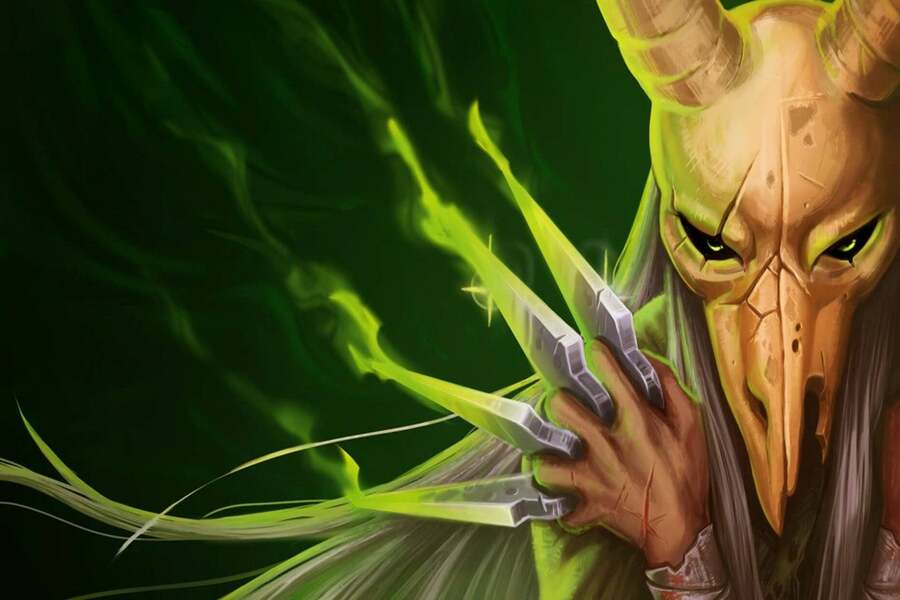 This is a terrific opportunity to test out PlayStation games you would not have tried otherwise, whether they're independent games that slipped under your notice or games that were too pricey to purchase. PlayStation Plus games are only accessible for a month, so take advantage of them while you can. So, here's a detailed view of what lies ahead in the future for you!
Hood: Outlaws & Legends (PS5 & PS4)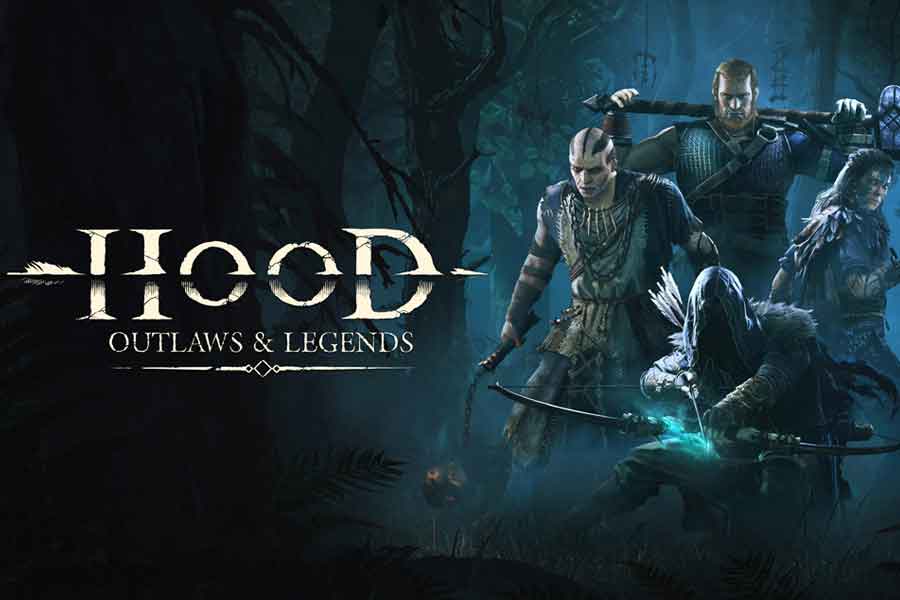 Hood: Outlaws & Legends is a 2021 multiplayer heist game set in mediaeval times. Faced with an uncontrollable state, competing gangs compete in daring heists to hit the affluent where it hurts and gain clout among the oppressed. Whether you're a folk hero or a gold-hungry bandit, only the greatest will walk away with your hard-earned loot. Assemble a four-player team and carry out nail-biting heists in PvP, PvE, and hybrid modes, penetrating huge mediaeval landscapes in search of wealth.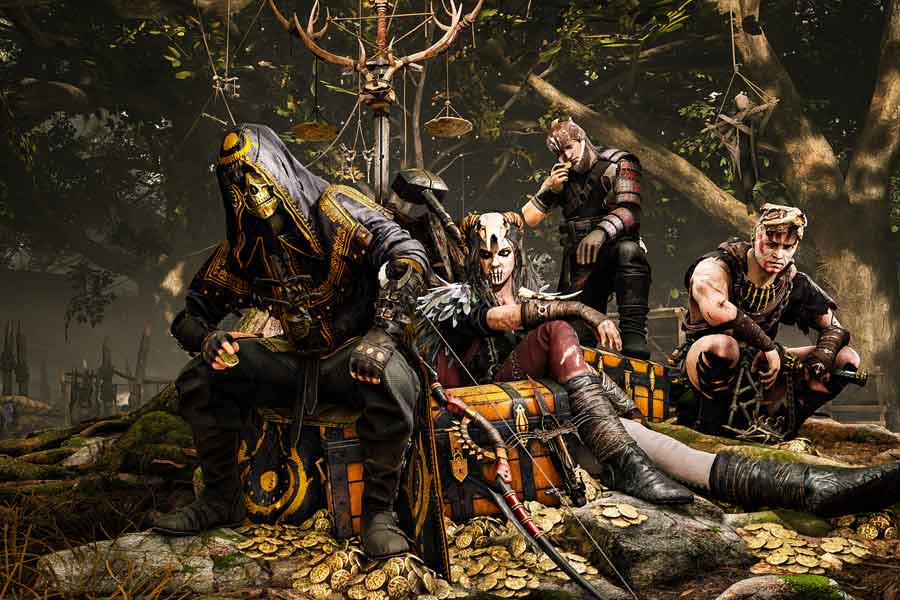 The game is developed by Sumo Digital and published by Focus Entertainment. It is the first PvPvE multiplayer game released in 2000. Choose a character from one of five distinct classes based on your personal playstyle or team strategy. Your team's composition can fit a stealthy long-range strategy, devastating close combat, or a more balanced, cookie-cutter approach in this game where teamwork is crucial. Form a team and choose from a variety of modes, including coop PvE State Heist, where you'll face off against vigilant and deadly AI guards, and PvPvE Heist and Gold Rush.
Slay the Spire (PS4)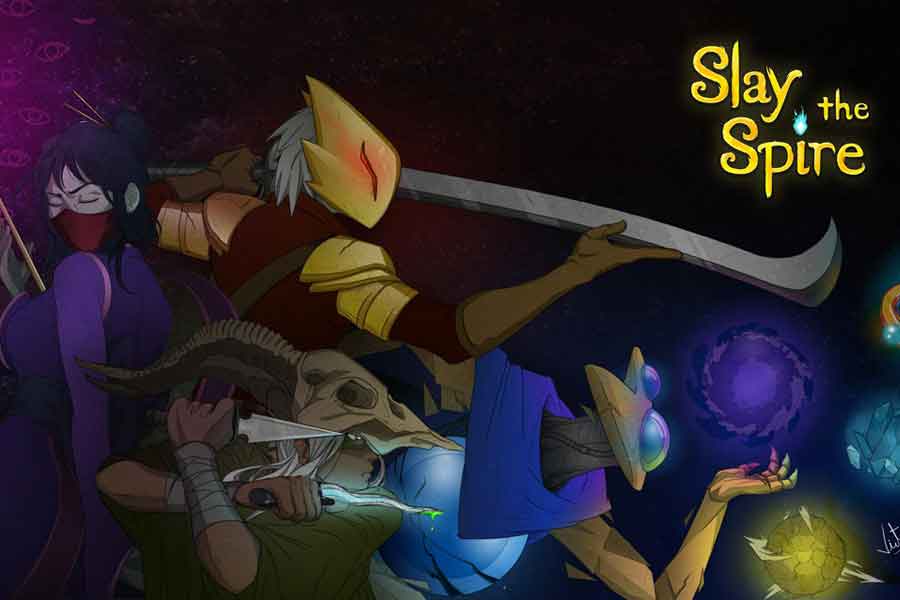 Slay the Spire, perhaps one of the greatest deck-building games available, have you rising a tower while creating unique decks of cards for use in turn-based battle. Each character has their own deck of cards, and the roguelike features of the game love to throw in random occurrences that might assist or hinder your progress.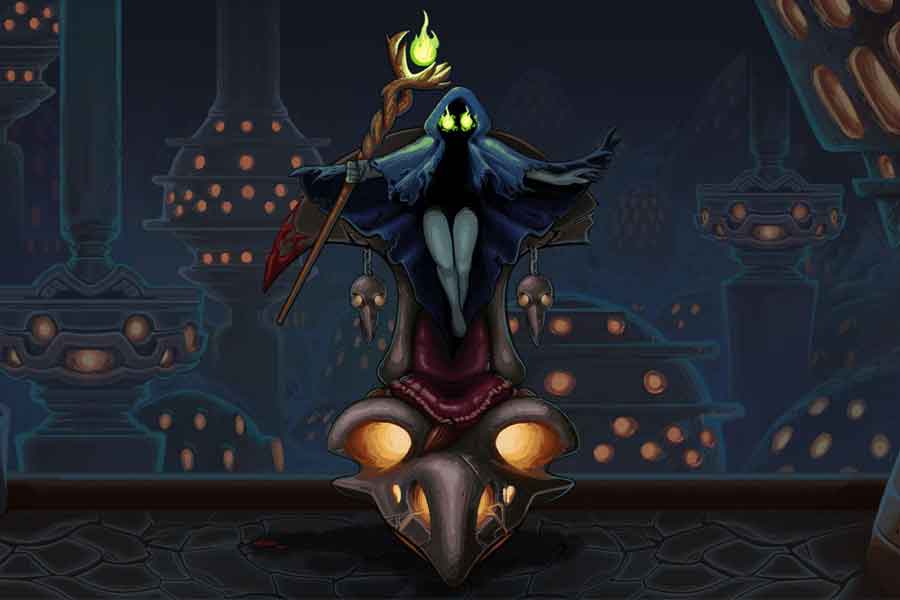 The game takes place in a world of fantasy and includes elements from card games. The players can enjoy the unique abilities they get by creating their unique decks of cards. That is made up of "hundreds of cards". In Slay the Spire, the player controls one of four characters who must battle foes and bosses as they strive to scale a spire with numerous floors built using procedural creation. Fighting is conducted via a collectable card game-based system, with the player earning new cards as a result of combat and other ways, necessitating the player to employ deck-building game techniques in order to finish the climb.
SpongeBob SquarePants: Battle for Bikini Bottom Rehydrated (PS4)
THQ Nordic's version of this classic platformer is wonderfully goofy. Despite being a licenced product, it's of surprisingly excellent quality. While fans of the cartoon will certainly get the most out of this game, it's a solid platformer in its own right that should provide you with hours of underwater fun.
All versions of the game contain a unique scenario in which the player uses a machine called the Duplicatotron 3000 to protect Bikini Bottom against an invasion of robots produced by Plankton, acting as SpongeBob in all versions and Patrick and Sandy in console versions. With the exception of Clancy Brown as Mr Krabs and Ernest Borgnine as Mermaid Man, who are both portrayed by Joe Whyte, the series' voice actors repeat their roles. The game was published in North America on October 31, 2003[1] and in Europe on November 28, 2003.
According to Metacritic, Battle for Bikini Bottom garnered mixed or mediocre reviews. The Game Boy Advance version was included in Edge's list of the best portable video games of the twenty-first century. It turned out to be a commercial success. The game has a cult following as well as a sizable speed-running community.