Highlights
5G Updates
Apple on 5G
Google Goes Ahead with 5G
Are you excited about 5G services? What are your expectations regarding 5G? Do you think things will work out?
In Brief
When it comes to brand value, it is hard to match up to the level of Apple, Samsung, Google, Sony, and their ilk, because they have sustained themselves in such a competitive industry and world for such a long period of time.
They have consistently rolled out one excellent device after another at regular intervals and such is the users' trust in their gadgets that they don't think twice before trying them out.
Common people with an interest in electronic devices/gadgets and tech experts become excited whenever any of the above-mentioned brands gets ready to launch a new device into the global market, which is why they try to gain as much info as possible, waiting for news from its makers.
PM Modi just launched 5G services in India a couple of days back, which was met with positive responses from the netizens and the day isn't far when 5G will find its way into every electronic device.
In the midst of it all, Apple & Google are apparently rolling out 5G updates in their devices, iPhone and Pixel, respectively, but as of now, Apple hasn't started with 5G updates in their iPhone 12 and above smartphones nor in any other device.
In fact, Bharti Airtel has posted on its official website that Apple has to update its software for iPhone 12 and above users but Apple has yet to officially confirm the timeline for rolling out 5G updates in their devices.
The Department of Telecommunications (DoT) are going to hold talks with telecom operators on October 12, 2022, regarding the use of 5G services in India on a wide scale as they are of the opinion that everyone should be on the same page for such an ambitious project to reach its conclusion.
If the reports are anything to go by, Apple & Google are going to come out with 5G services in December 2022. The buzz is that Apple is already testing its devices for Airtel's 5G services and Reliance Jio's network in metro cities like Delhi, Mumbai, Chennai, and Bangalore, among others.
Google will also include 5G services in their Pixel smartphones for its users once they're finished with their software update, following which they too will come out with 5G updates in December 2022.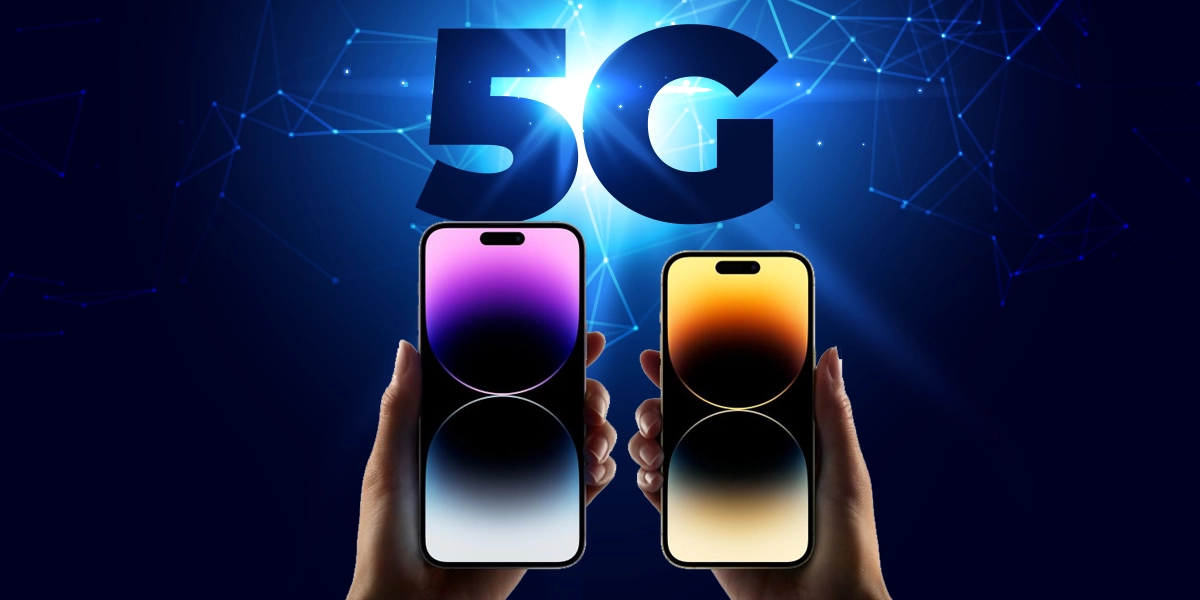 Conclusion
The meeting between DoT and telecom operators, which is set to take place today, will also be attended by Apple, Google, and Samsung officials, where there will be discussions regarding the enabling of smartphones to support 5G services so that 5G networks can be rolled out quickly.
Also Read: Bharti Airtel 5G Service Goes Live; 4G Plan Payment for Consumers