Anker Innovations – most commonly known as Anker – needs no introduction in India! The company has a wide presence in areas of computer and mobile peripherals such as phone chargers, power banks, earbuds, headphones, speakers, data hubs, charging cables, screen protectors, and more under its multiple brands. With its core strengths being charging, the company wants to make it even bigger in newer categories of products and has plans to do so, which Gopal Jeyaraj, Head Operations – India and SAARC, Anker Innovations, discussed in a conversation with Ramesh Kumar Raja. Jeyaraj also talked about the company's strong focus on R&D to stay ahead of the competition. Excerpts:
The recent Union Budget is said to be quite significant for electronics manufacturers, especially for those who are in the business of wearables and hearables. How do you look at this development?
The announcement on encouraging electronic products in India is a very welcome decision and it will surely help in boosting the economy and employment in the country. Anker has plans to set up manufacturing plants in India soon.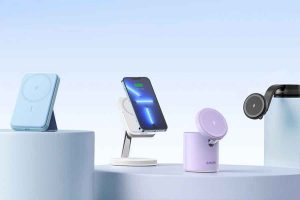 What's your opinion about the Phased Manufacturing Programme and Production Linked Incentive scheme, which are aimed to boost domestic manufacturing in India?
We welcome the opportunity for the look out of Phased Manufacturing Programme, and this will certainly help in identifying players, produce products in small scale, rectification of process / bottlenecks and finally movement of the production into India without disturbing much of the current quality needs of the brand.
Also Read: Anker 65W 4-port USB C Charger 'Powerport Atom III Slim' launched in India
TWS and smartwatch have emerged to be the latest product categories that almost every consumer electronics player is investing into. How is Anker leveraging this trend?
Anker as a brand has grown globally on Quality and more than 40% of our spends go into R&D. With our core strengths being Charging, we are utilizing this to feature and innovate on the upcoming products in TWS. Future is in satisfying the customer's needs and this has been our strengths.
"Anker as a brand has grown globally on Quality and more than 40% of our spends go into R&D. With our core strengths being Charging, we are utilizing this to feature and innovate on the upcoming products in TWS. Future is in satisfying the customer's needs and this has been our strengths"
Which among the product categories yielded maximum business for Anker last year?
Last year, we had focused majorly on Charging and Audio.
Since you offer products under five different brands, how are they gaining traction in the market?
Anker's objective is on innovation and quality in whatever products we develop, leading to gaining traction in the market. We have huge plans to come in newer categories of products. Irrespective of the categories and brands, they all come under Anker Innovations where our core focus is on Innovation and Quality. Our strive is to be the number one brand each in the Category that we are in irrespective of the global competition.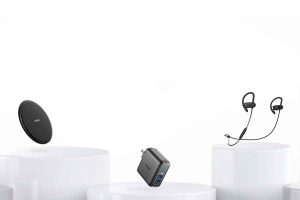 Which are the areas from where maximum demand is coming for the Anker products in India?
Our strong markets have been all major cities in India. This is because Anker is a globally known brand and has been an aspiration for many.
Anker has expanded its business to a number of countries. How has been the experience so far and what are your expectations from different global markets?
The brand has been majorly accepted in every country that we have entered and the growth has been significant irrespective of being sold online or offline. With the vision of being No. 1 brand in every category that we operate, we strive to achieve the same in India as well.
Which platform yields maximum revenue for you – Online or Offline?
Both offline and online has been a success model for us in the last year.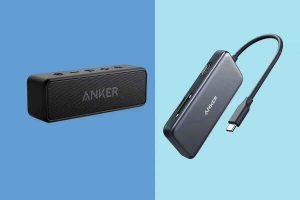 What is your approach to the after-sales service?
We have a very strong after sales service. Any customer who is looking for service of the product they had bought, they could reach out to our centralised customer care support through different channels i.e. toll free number (18003138831) or email us on support@ankerindia.com or raise a ticket on https://support.ankerindia.com/support/home and our team shall try to troubleshoot the problem over the phone. If the product needs a check, we shall pick and drop the product for service from the customer's doorstep (at Anker's cost).
Also Read: Soundcore Life Note 3 TWS earbuds with gaming mode, 35 hrs battery life launched at Rs 7,999
How do you deal with the competition to be a market leader in India?
Anker believes in understanding the customer and delivering what the customer is looking for. So, we have developed our R&D very strong to help us stay ahead of the competition.
Can you please tell us about your outreach and investment plans for India?
Our current investment focus is in manpower and marketing to reach the masses.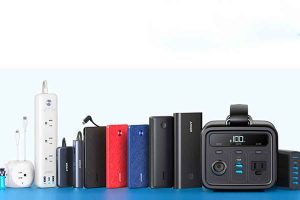 Please throw some light on R&D and innovation at Anker.
Anker has always believed in Quality over Quantity and this has resulted in our success. The secret of this success has been investing heavily in our R&D. 47% of the employees are a part of R&D. We work with the industry experts and for audio especially with the Grammy Award winners to create products that exceed expectations.
Some of our patented technologies that are best in the industry are-
In Charging products a few of the technologies are on GAN and own PowerIQ smart chips that has reduced the size of the chargers and improved the productivity
A few technologies like Hybrid ANCs, ACAA, HearID, Partycast that have made our audio products soothing to hear and fun as well.
Also Read: Oppo tests its devices against stricter standards than most companies in the industry, says India R&D head