We all know the importance of education for every human being where there are many other benefits that can be reaped apart from getting a well-paid job. Students are fed up with sitting in a classroom of forty people where one teacher cannot focus on any particular weak student.
Today people want to move on with times because Artificial Intelligence is the call for the 21st century. The idea that a human brain can gain knowledge through Augmented Reality (AR) and Virtual Reality (VR) would have been laughed off a couple of decades back but today it has become a topic of interesting discussion.
In this article, we are going to know about the most important benefits of AR and VR and how they play a major role on young minds so that they get to learn things the smart way instead of the hard way.
Advantages of Augmented Reality
The importance/necessity of computer generated imagery (CGI) is a paramount thing in superhero movies and it is interesting to note that it is slowly rubbing off on the education sector as well.
Augmented Reality is defined as the one where CGI images are superimposed in front of the user's eyes and influences his view of the physical world, which is real and it gives out a feeling that what is happening in it are happening in the real world.
AR will allow students to study 3D models of different objects and they can use internet through their smartphones where they can also scan images by linking it to the AR model and gain more info regarding the topic.
AR is easy to use and requires no rocket science on behalf of the user because the technology used is highly interactive in nature and all the students need is to gain access on the education models, which is available on their devices that enables them to grasp the concept better.
They can learn the art of recreating images and locations that they did not have access for earlier. While attending a lecture, teachers can provide the necessary resources and materials regarding education.
These are the present era tools that'll help students in understanding all concepts easily rather than mindlessly cramming stuff into their minds from a 500 page book, which will only add to mental exertion.
A big problem of the Indian education system, among many others, is that it mainly focuses on theoretical learning with very little practical analysis because learning about subjects like science and math with complicated terminology is impossible for many students.
Advantages of Virtual Reality
Virtual Reality is defined as the simulated experience that can be both similar and different from the real physical world and is used in different fields like business, management, healthcare, education, entertainment and many others.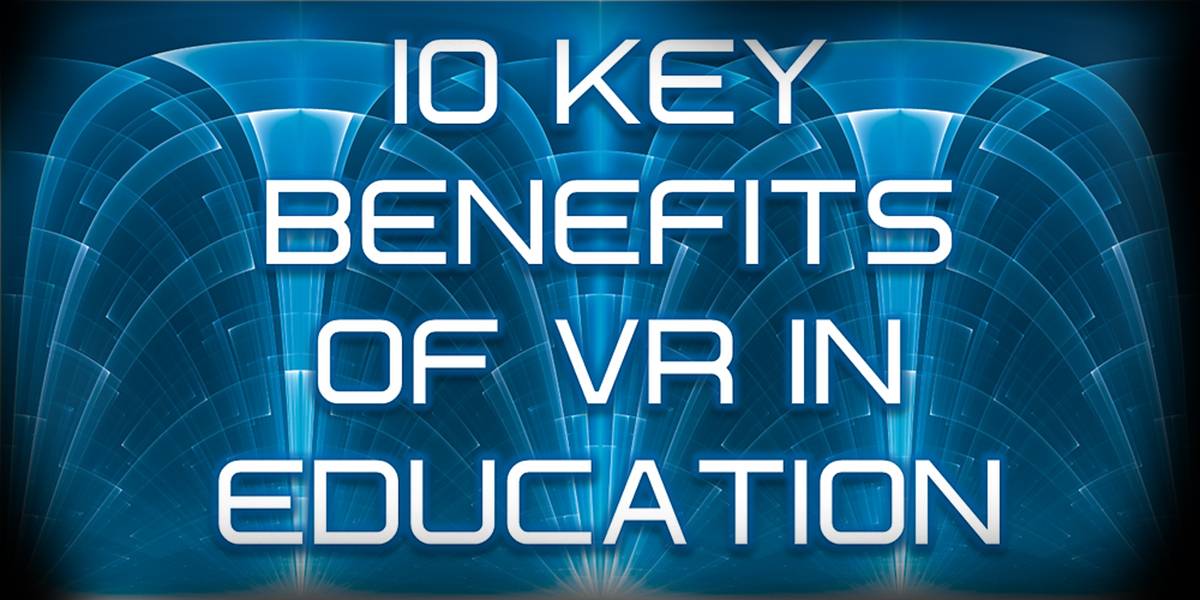 However, it is a vital asset in the field of education especially in classrooms because one of the toughest jobs for a teacher is to keep the students focused in class amidst countless distractions that they easily fall prey to.
The irony is that while technological breakthroughs like smartphones, tablets, social media platforms, etc. have made studying a lot easier, they have simultaneously made it difficult for students to concentrate on their studies.
It is here when VR comes into the picture because if done in a planned and orchestrated way, it will keep the students' mind off distractive elements and allow him/her to focus more on the topic.
Learning Made Easy
The best way for the mind to learn about something new is to understand it, which is the first step to acceptance and which in turn leads to recovery.
It is no secret that students are fed up with the traditional methods of teaching that is confined to a huge classroom with a blackboard, box of chalks and rows of seats.
VR and AR will help them to virtually travel to far off places while being physically present in the same place. The corona virus has worked as a blessing in disguise in this matter as it has opened up many opportunities for students through online learning and mobile apps.
The most difficult of topics that require a great deal of mental concentration to grasp has been made easy through AR and VR through which students can now develop their own individual identity by exploring new areas of interest in the different subjects.
The students represent the five fingers of the hand and each has his own learning style through which he/she grasps concepts in their own speed, pace and time. With the help of AR/VR, they can create their own profiles and craft a way of learning that matches their style.
It is impossible for teachers to teach unless the students cooperate and actively participate in the daily activities without being forced to do so. AR/VR will pique students' interest so that they willingly participate in class through which they can learn easily and quickly.
 Last but not the least, the traditional way of learning was limited to reading and listening but now they can touch, hear and envision through all body senses thereby creating a sensory synchronization and not just limit itself to one sense.
Also Read Here: Metaverse- Alternate Reality in a Virtual World