Disney Plus has released the second episode of She-Hulk: Attorney at Law. Also, just like the first episode of the TV show, She-Hulk episode 2 has a mid-credits scene that you should stay for.
Since its August 18 release, the MCU Phase 4 production has received overwhelmingly positive reviews from fans and critics both. To learn more about why we thought it was so great, read our spoiler-free She-Hulk review. That also applies to the two mid-credits scenes that the Disney Plus show has featured so far, with She-Hulk's second episode featuring a post-credits stinger that will appeal to every parent's son or daughter. The significance of the second episode's mid-credits scene for She-Hulk: Attorney at Law is discussed below. On the post-credits scene in the second episode of the series, you can also find a brief explanation:
In the post-credits scene of She-Hulk: Attorney at Law episode 2, we see Walters in She-Hulk form holding up the car while her cousin Ched, who both Bruce and Jennifer dislike, is changing the tyre and chatting with his uncle and Jen's father, Morris Walters (Mark Linn-Baker).
Morris and Ched are debating whether 4K is worthwhile, with Jen's father asking his nephew if it's because Ched works at Best Buy. Ched doesn't really see the benefits of 4K and doesn't think it's all that useful. Morris doesn't appear to be listening to Ched when he tries to explain that he has no experience changing tyres.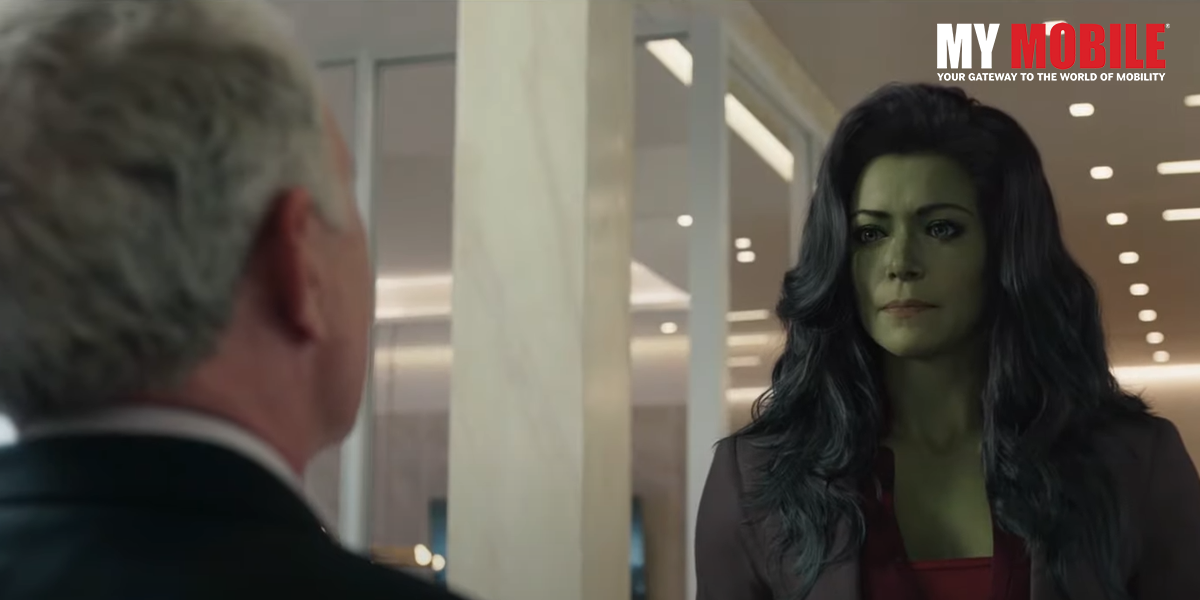 After the credits, the She-Hulk episode 2 post-credits scene cuts to Jennifer being forced by Morris to install the TV on her own inside the home. She repeatedly warns him not to tamper with any of the wires. Finally, Jennifer is forced to carry numerous 20L water cans as we exit the Walters' home. She-Hulk makes a joke as the scene cuts back to the credits, "I'm glad you're staying hydrated Dad, but this is a little excessive."
This extended gag, like the post-credits scene associated with She-Hulk episode 1, didn't fit in with the rest of the episode and was therefore given its own spot in between the credits.
Disney+ and Disney+ Hotstar are currently streaming She-Hulk episode 2. On September 1 at 12:30 PM IST/12 AM PT, She-Hulk episode 3 will air. She-Hulk: Attorney at Law is available in English, Hindi, Tamil, Telugu, Malayalam, and Tamil in India.
Also Read: Season 4 of "The Boys" will feature Jeffrey Morgan.