Music is the one gift of nature that stirs the soul of all living beings in many ways, which is why it is impossible to point out how, where and when it originated. Music changes with each passing decade and now in the 21st century there are so many music stations and options to choose from.
Airtel too has come up with an excellent way to give a platform to budding singers and musicians by launching the Wynk Studio where more than 5000 music artists will be able to showcase their talent.
Even though there are so many online platforms for singers to try out, this is going to be something different where they can monetize and launch videos on many of these online platforms like YouTube, Facebook, Twitter, Spotify and others.
Also Read: Airtel and Jio broadband Plan
There is no dearth to online platforms but Wynk Studio is owned by Airtel where it can get the liberty to hire anyone they feel like as long as they have the talent and potential to prove their worth.
Brief Up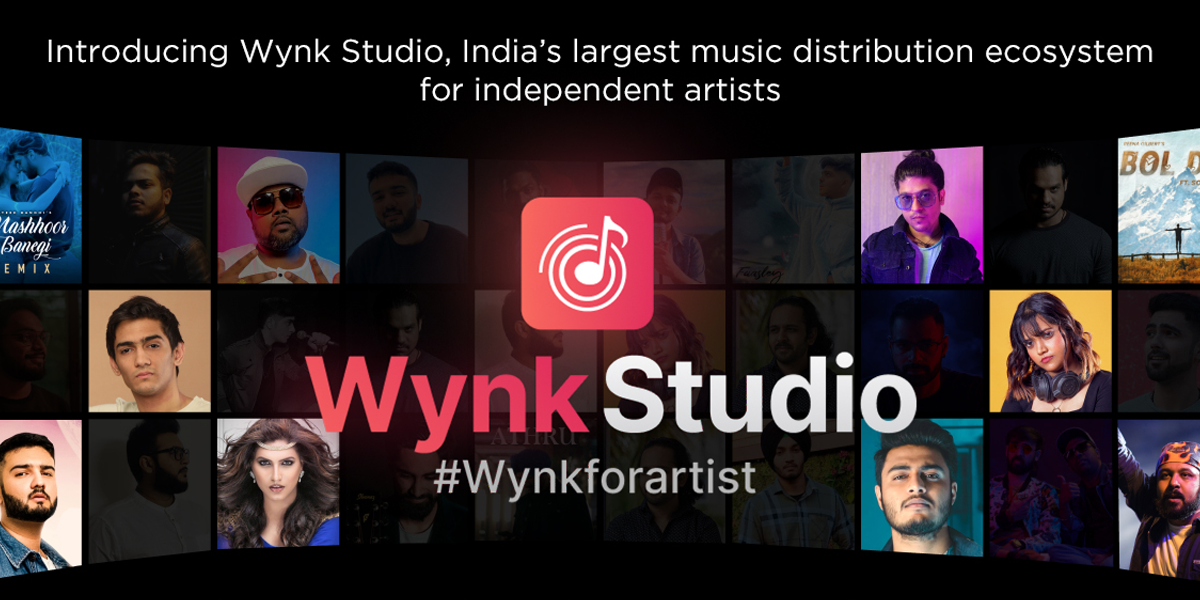 It was found out in a recent survey that most Indians spend more than 22 hours a week listening to music when compared to the global average of 18 hours, which prompted Airtel to use the situation to their advantage and convert it into an opportunity to achieve two ends.
Also Read: Airtel 5G Plus Finds Its Way into Shimla
One is where, as mentioned above, they could provide an excellent platform for singers and musicians to showcase their talent and the second to increase the listening pleasure of all those that are totally loyal to their music idols and spend most of their time listening to music.
Wynk Studio is well aware of the problems that artists face like monetization issue, discovery and data analysis because the creative economy for music is at a nascent stage but the studio has confidence that it will continue to grow at a slow and steady pace.
Wynk Studio is an opportunity to present such a platform for musicians to pursue their passion and earn a steady income simultaneously so that their talent reaches far and wide as it will be circulated from one platform to another.
Wynk is reported to have spent more than Rs.100 crore so as to bring more than 5000 independent music artists from all over India by the end of 2023 where around 100 artists have been assembled on the platform in India, US and Singapore.
Also Read: Nokia selected by Bharti Airtel