Accepting online payments from customers is not as easy as opening a gate to welcome the influx of money. But it need not be as complicated as many businesses think of it. If you are running a growing business and want to streamline the payment process for improved cash flow, you just need to find the right payment gateway.
A suitable payment gateway will not only make it easier for your target customers to pay you but will also provide various other payment solutions. While the definition of suitability varies from one business type to another, there is one way to fulfill the varying needs of diverse businesses – by selecting the Paytm payment gateway.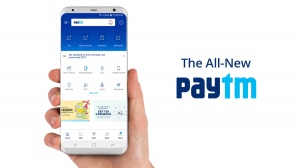 Paytm offers an all-inclusive payment gateway for businesses in India that allows them to accept and process online payments seamlessly. With Paytm payment gateway, a business also gets the required capability to scale up the payment support for growing demands. With its long legacy, Paytm's strong presence in Tier-II and Tier-III cities with over sixteen million onboarded merchants forms the foundation to back them up for a digital transformation via its payment gateway. Currently being the market leader on the Payments to Merchants (P2M) front with over 50% market share and a Net Promoter Score (NPS) of 42%, Paytm spread its wings towards paving the way for businesses – big and small, to contribute towards a cashless economy.
If you want to simplify all the payment processing tasks related to your online business, you will have the following objectives in mind:
1. You want to start accepting payments on your website with a quick checkout experience
Paytm's payment gateway can help you with that, being a tech-advanced system capable of handling end-to-end payments for your business.
Has it already been covered that you can integrate the Paytm payment gateway quite easily? With this smart payment solution, you can go live by accepting payments online for your business in minutes. The best part – it is built for developers, with its dev-friendly plugins, APIs, and libraries.
2. You want to accept payments from your customers through multiple payment modes
Having the Paytm payment gateway integrated with your business website/app simply means availability of several payment modes for your customers. You can accept payments via Paytm wallet, bank accounts through UPI, credit cards, debit cards, Paytm postpaid, and even net banking.
It implies your customers can choose a preferred payment mode they are quite familiar with. They do not need to switch to a new mode while paying for products or services online.
3. You expect an industry-high success rate for all transactions
Paytm has partnered with the top six banks and 15 bank gateways in India, to provide the best-in-class payment solutions to businesses. The company is also an acquiring and issuing PSP (Payment Service Provider), which is one reason behind the higher transaction success rates.
Lesser dependency on manual inputs and mobile networks, AI-powered transaction router, and 99.99% uptime gives Paytm payment gateway an edge over other payment solution providers.
4. You want your customers to checkout with the least transaction time
When your customers get the option to use any of the saved cards for transactions, you will most likely benefit from reduced transaction time and a higher success rate. With its secure vault of 250+ million saved debit and credit cards, Paytm's payment gateway can make it easier for your customers to pay you in the least time possible.
In terms of information security, Paytm's database of saved cards is hosted on a secure cloud and is audited by NPCI and PCI-DSS to ensure utmost security.
5. You want to track and manage money movements
Keeping a track of all the payments, small or big, that you receive from your customers online is a tiresome task. With traditional banking, you may end up spending hours of manual checking for every cash influx. However, you can simplify and supercharge the financial side of your business with Paytm payment gateway.
Paytm gives you real-time business insights to allow quick and easy reconciliation through an all-inclusive dashboard. You can also track and analyze all types of money movements through this dashboard.
6. You want quicker settlements without any hassle
Naturally, the definition of 'transaction complete' for business owners means getting the payment in their bank accounts. With Paytm payment gateway, you can customise the payment experience and choose how soon you want the funds to be transferred to your bank account. Also, you can select the settlement destination to be a bank account, your Paytm wallet, or a UPI address.
Depending on the industry your business falls into and the related market practices, you can enjoy seamless settlements the way you want.
7. You have plans to expand your business globally
Global business expansion becomes easier when you have the right payment infrastructure in place that can accept payments in multiple currencies. Paytm's payment gateway is the go-to payment solution for businesses that have plans to go global. It helps in opening up a new channel of customer acquisition in a foreign land.
With Paytm, you can get state-of-the-art infrastructure to accept payments from 200+ countries with real-time currency conversion while offering a seamless payment experience to your end customers.
8. You want to strictly ensure fraud-free payment process
Almost every end-consumer thinks twice about the security of payment information needed while making online transactions. Amidst the growing trend of online purchases, Paytm payment gateway ensures robust security of sensitive customer information. It is highly secure and compliant with the industry standards of 100% PCI DSS compliance and with 128-bit encryption.
Paytm has also invested in advanced anti-fraud technology and a team of cybersecurity experts to detect and block suspicious activities.
9. You want quantitative insights to make business growth decisions
Measuring business performance is a key step towards enhanced growth and requires real-time analysis of sales, conversions, customer spends, and success rate. To help you work on all these aspects and grow your business, Paytm provides a comprehensive dashboard with its payment gateway where you can obtain growth insights.
Using the dashboard, you can view transactions in real-time, generate invoices, obtain settlement reports, to name a few.