India is a massive country with many great things to its name and rightfully so since it is the oldest civilization in the world. Law and authority are two positions that have to be respected in all countries.
While the nation has had its problems with people associated with the law, there are many occasions when they have risen to the occasion and proved themselves worthy of the uniform.
The International Police Expo, 2022 is one such occasion or rather, a platform, where the police personnel of various nations and their equipment suppliers gather together to form business relations and produce new opportunities that include training, fitness, rescue and protection equipment.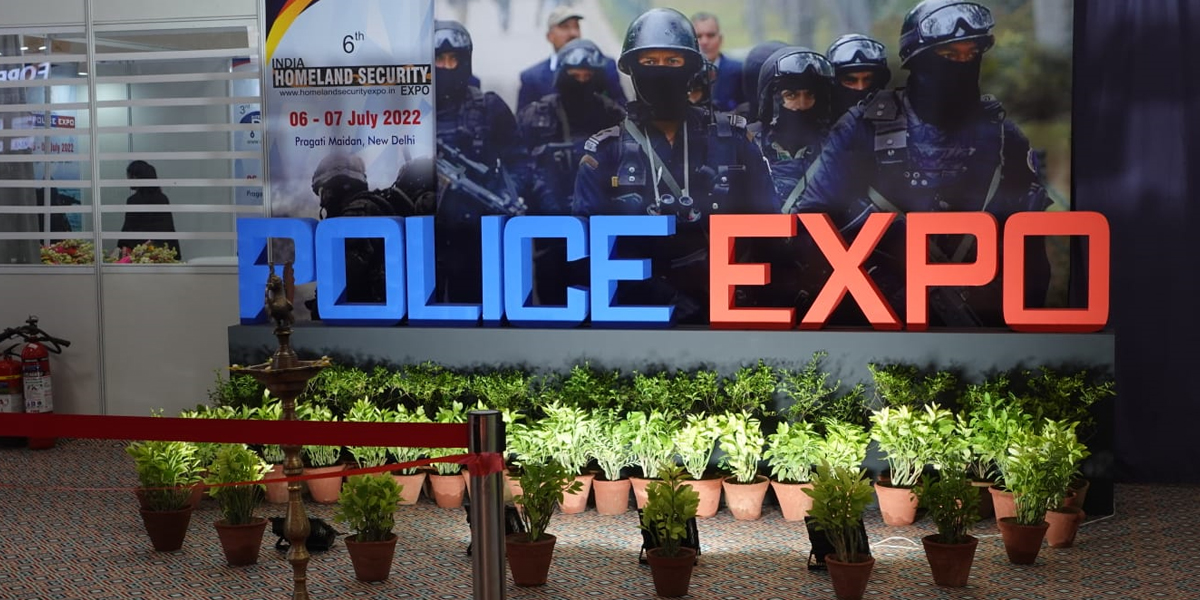 A perfect place where knowledge can be gained and exchanged amongst the participants regarding internal security, defense technology, cyber security, drone technology, training and rescue operations, etc. to name a few.
Illuminating Expo
The Expo, 2022 is a two day event in Delhi whose main focus is the welfare and fitness of police and other armed forces for it is only due to them that the nation's security is safe and sound thereby allowing citizens to sleep peacefully at nights.
Technology undergoes vast changes that the state and central police force adapt to easily because only when you have the right equipment and new age technology can you achieve your aims.
We are living in the age where Smart work is valued more than hard work and the same goes for the police force as well. Smart Policing has become a renowned practice all over the world where you need to stay up to date about the latest gadgets and electronic devices to become a success in the police force.
The concept of Smart Policing was introduced by Prime Minister Modi in 2014 where budding law enforcers are taught the basics of smart work because the process involves rigorous training and immense dedication and commitment from everyone that aspire to become a police officer.
The 6th July event was an illuminating one where everyone saw what the expo is all about where a special and dedicated platform involved tech experts, developers, suppliers and users that got to learn about many a technique.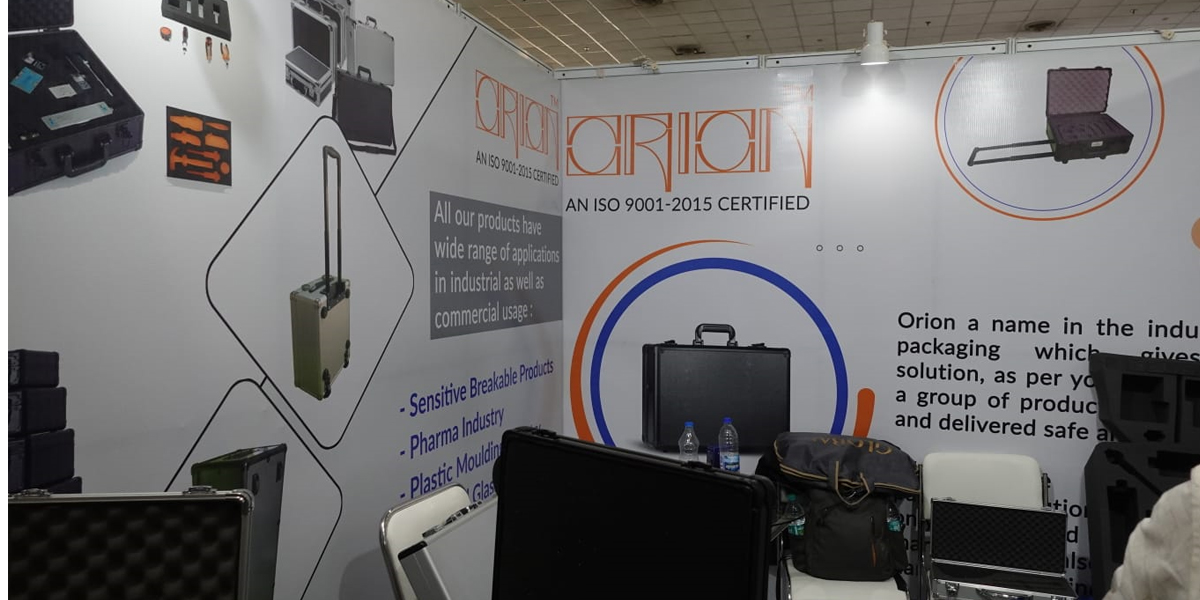 Skill Set
It is an important event for people that aspire to join the police force and those that have served the position for many years will get first hand introduction to modern technology that will help them to use arms and weaponry.
The police personnel that take the necessary decisions in the department to gain first hand info about the necessary products and gadgets that will come in handy during dangerous situations involving thieves, gangsters, terrorists and other bad elements of mankind.
Assignments that require genius level detective skills to solve cases need modern day tech skills and gadgets but the police expo also included training involving police security idea because police it is of utmost importance for a soldier on line of duty to protect himself in times of need.
There are many other skill sets that one can learn in an international expo like this and it will also help citizens to treat the police force with a little more respect because they put their life through constant perils and end up sacrificing their life at the altar of law.
The common citizens that visited the expo exhibition were totally amazed at the equipment and techno gadget that the exhibitors displayed as this was a sight they'd seen only in movies.
Many great nations that were at the top when it came to manufacturing defence products include Israel, USA, Poland, Singapore, Russia, Ukraine, Taiwan, UK, Sweden and UAE have supplied with the necessary techno arms and digital and forensic technology of advanced measures that will prove helpful during crime investigation.
Technology Displayed at the 7th International Police Expo, 2022
Government and Private Manufacturers, Suppliers, Contractors and Companies Dealing in these Products Category:
Internal Security and Policing
Policing Knife
Binoculars
Visual, audio police cab transmission
Sirens and Lights
Mic and Microphones
Surveillance device
Tracking device
RFID Based Vehicle Access Control System
Airport police equipment
Seaport police Equipment
Monitors and CCTV and their integrator and Installer and many more
Emergency, Disaster & Rescue Management
Emergency Light
Hazard Warning Lights Public Address System Airfield Vehicles,
Ambulances,
Avionics Batteries and Chargers
Breathing Apparatus
Confined-Space Rescue Equipment Emergency Alarm Equipment
Accessories for Ambulance & Specialty
Vehicles Evacuation Systems,
Extrication Equipment and Tools, First Aid & Medical Equipment and Services
Defense
Amphibious Systems,
Air & Maritime Surveillance Systems,
Ballistics and other bulletproof solutions
CBRNE Defence Systems
Civil Defence Equipment & Systems,
Counter Terrorism & Internal State Security Systems,
Control & Communications Systems,
Land, Air and Sea Defence and Surveillance Systems
Border Surveillance Systems
Forces Equipment and Tactical Gears
Safety, Survival & Rescue Systems
Training & Simulation
Unmanned Vehicles – UAVs, USVs, UUVs, Drones and RPVs. Etc.
Arms & Ammunitions
Forensic & Investigation Technology
Forensic Lab Equipment and Technologies
Investigation Equipment
Border Control
Airport Security
Coastal Security
Infrastructure Security
Perimeter Protection
Border Surveillance
Surveillance & Tracking System
Air Space Surveillance
Airport Surveillance
Location and Tracking Equipment
Maritime Surveillance
RFID
Road Traffic Surveillance
Vehicle Tracking
Video Surveillance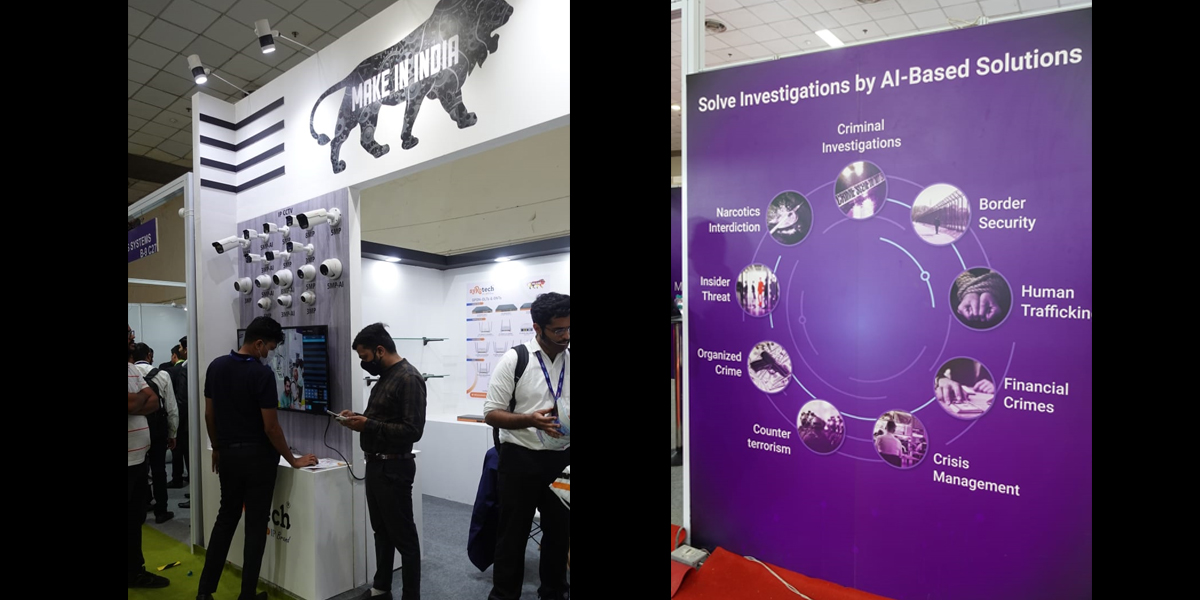 Traffic Systems/Transport Security
Arrow Boards
Barricades
Poles
Road Blockers
Speed Gun
Street Lights
Traffic Control Tools
Traffic Management System
Traffic Safety Management,
Traffic Signal Equipment
Traffic Signs
Trailers
Communication, IT and Cyber safety
GPS   
Access Control System   
Surveillance system   
Community Radio   
CCTV Integration   
Video and Audio transmission   
Magnetic Sensor   
Crime and Criminal Tracking System   
Narcotic Detection System   
Frequency Scanners 
Voice Loggers   
Bomb Detection System   
Direction Finder   
VHF mobile Jammers   
Explosive Vapor Detectors   
GIS Mapping   
IED Jammers   
CCTV   
IP Cameras   
Thermal Security Cameras   
Eight Zone Security and fire control panel
X-ray presence Machine   
Human Presence Detector   
Life Detector   
Lock Opening Tools   
Mobile Diving and Under Diving System   
Sub Sea Rescue System   
Underwater Detector   
Communication Software   
Wireless Equipment   
E- Commerce Automated 
Fingerprints Identification System
IVS Systems   
Network Video and Audio server/Decoder   
Alarm Management System   
Telecom Analysis System   
Signal Jammer   
Signal detector and Hacking system   
Forensic DNA Equipment   
Radar   
Lie Detector   
Note bundling Machine   
Panic Switch   
Office Automation System 
Cash Van
Access Control
Biometric Identification
CCTV 
Door Control Hardware
Integrated Access Control System
Intruder and Burglary Alarm Equipment
Mechanical
Fire Fighting
Equipment and Appliances for Fire Fighting Vehicles 
Fire Doors 
Explosion
Suppression Systems 
Fire Engines 
Fire Doors 
Foam Equipment 
Fire Blanket 
Fire Extinguishers 
Fire Protection
Occupational Safety & Security
Welfare Sports & Healthcare
Energy Nutrition 
Gym Machine 
Energy Supplements   
Medical Kit   
Life Detector   
Breathing Apparatuses   
Medicines Supply Centre   
Cardiac Drug Pack   
Oxy Pack Plus   
Pouch Board   
Centre Board Paramedic Rapid Response   Psychological Test Instrument   
Skin Temperature Sensor   
Health care Institute   
Food and Vegetables Suppliers   
Veterinary Doctor and Institutes for police Dogs and Horses   
Sports goods and Services   
Medals   
Awards   
Training Coaches   
Housing Agencies   
Retirement plans and welfare schemes and Insurance companies   
Publishers (Magazine, Journals, Book) etc. and many more