French lifestyle brand Zoook has introduced Zoook Blaster Series, a complete new range of three premium-yet-affordable stationary speakers that come along with mobile/tablet docks, RGB lights, and Karaoke mic inputs. Notably, the RGB lights add to the style statement and beauty, thereby enhancing the décor. In sync with the nomenclature of the three speakers – Mini Blaster, Music Blaster, and Twin Blaster – each comes in a different size, with differing weights and attributes. Priced at Rs 1,299, Rs 1,599 and Rs 1,899, respectively, the Blaster Series is up for grabs on all leading offline and online platforms, including Amazon and Flipkart.
Mini Blaster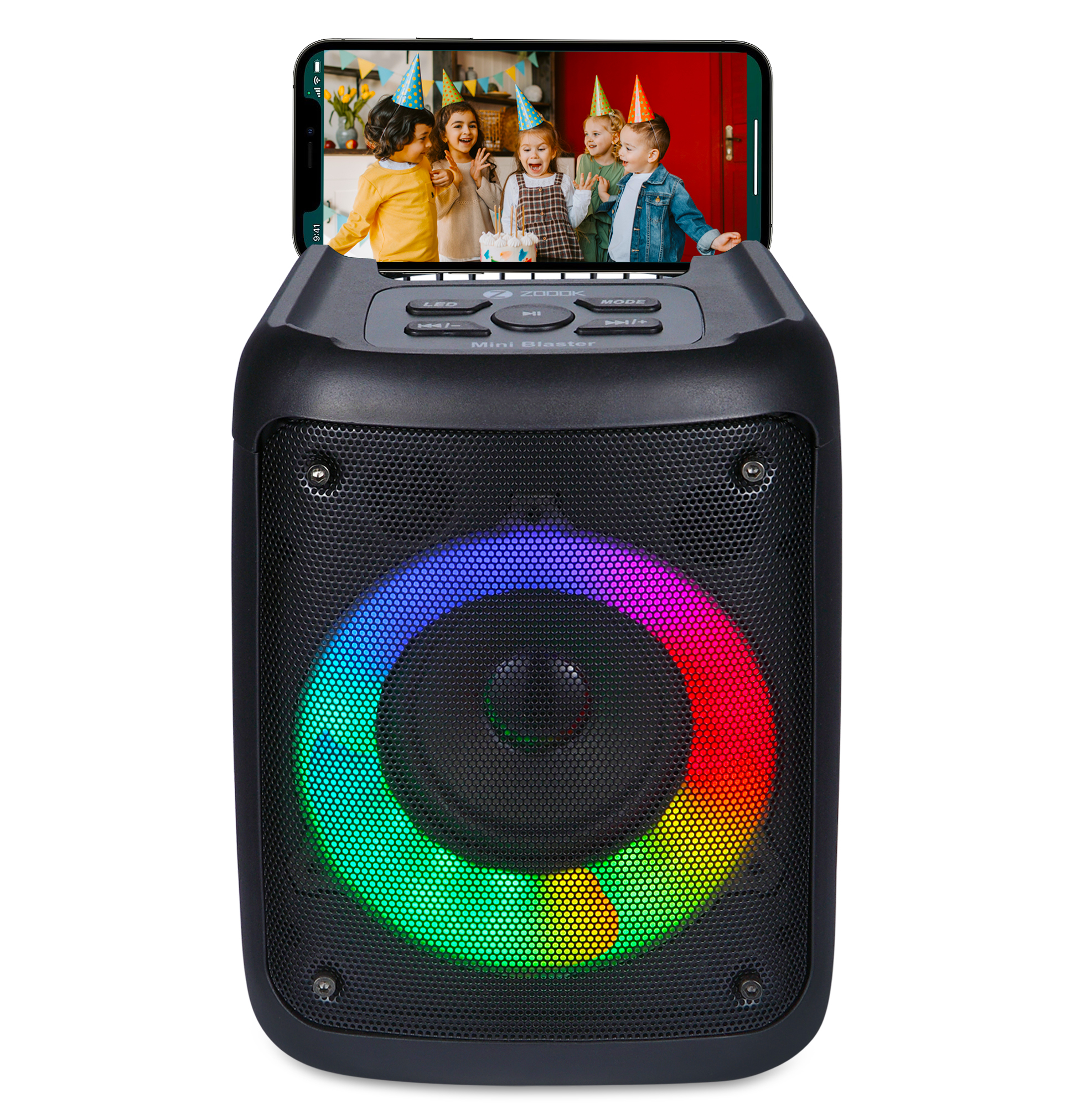 This Bluetooth-enabled speaker is small in size, weighing just 550 grams, but high on specs. Powered with a 3-inch driver, Zoook Mini Blaster offers 10 Watt output with deep bass and an immersive sound experience. It offers a music playback time of at least three hours following a complete charge of three-four hours, thanks to its powerful 1,200mAh battery. Any device can be connected within a range of 10 meters.
Music Blaster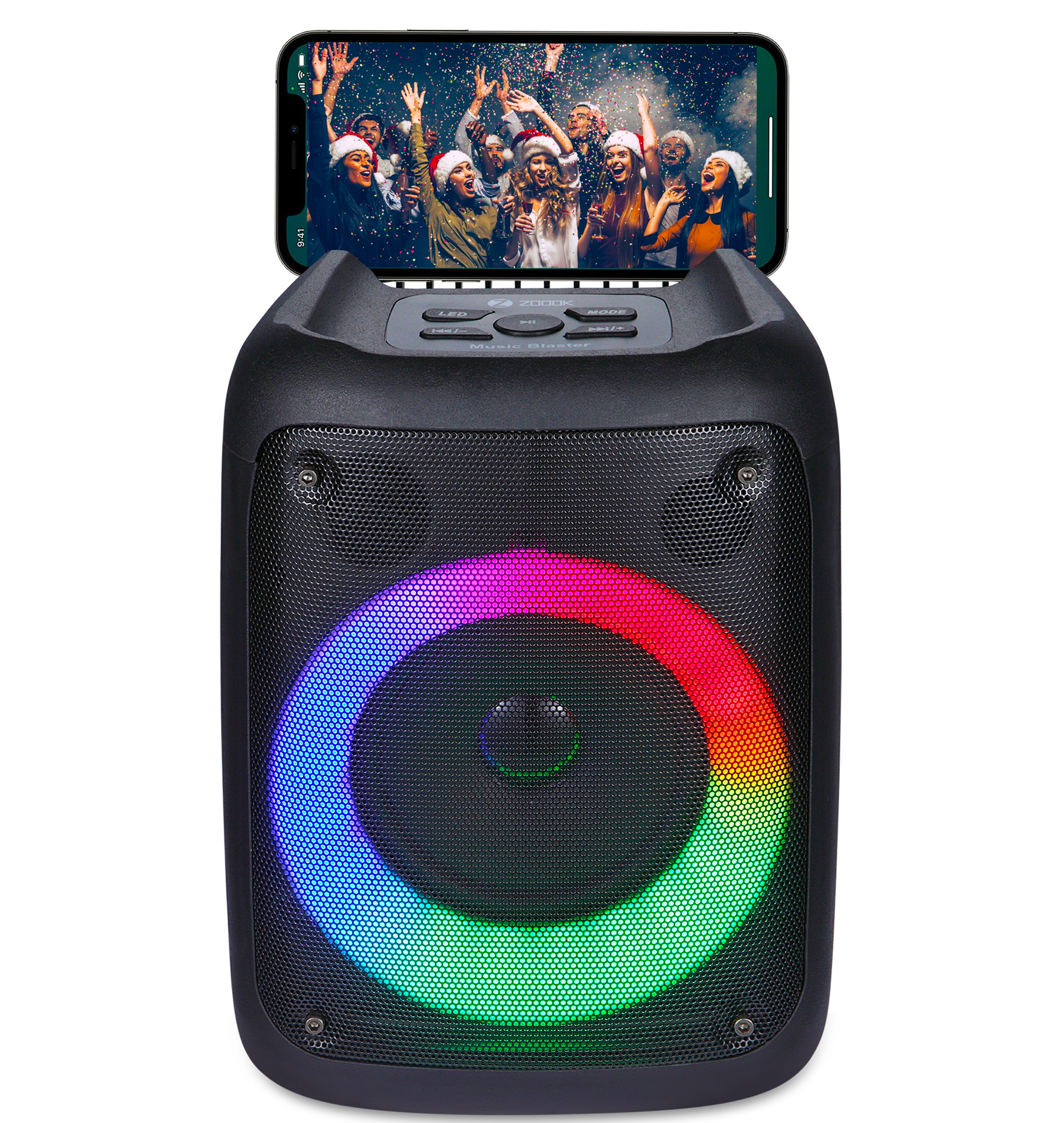 Ideal for all music lovers, Zoook Music blaster offers an even better output at 14 Watt, as it's powered by a 4-inch music driver. Adding more power to the medium-sized speaker is its robust 1,500mAh battery, which allows a playback time of a minimum of four-five hours. As it's equipped with the latest Bluetooth 5.0 technology, it ensures a seamless streaming experience. Devices within a range of 10 meters can be connected with the speaker effortlessly.
Also Read | Zoook unveils FingerPad, a Bluetooth-powered multi-device keyboard with touchpad
Twin Blaster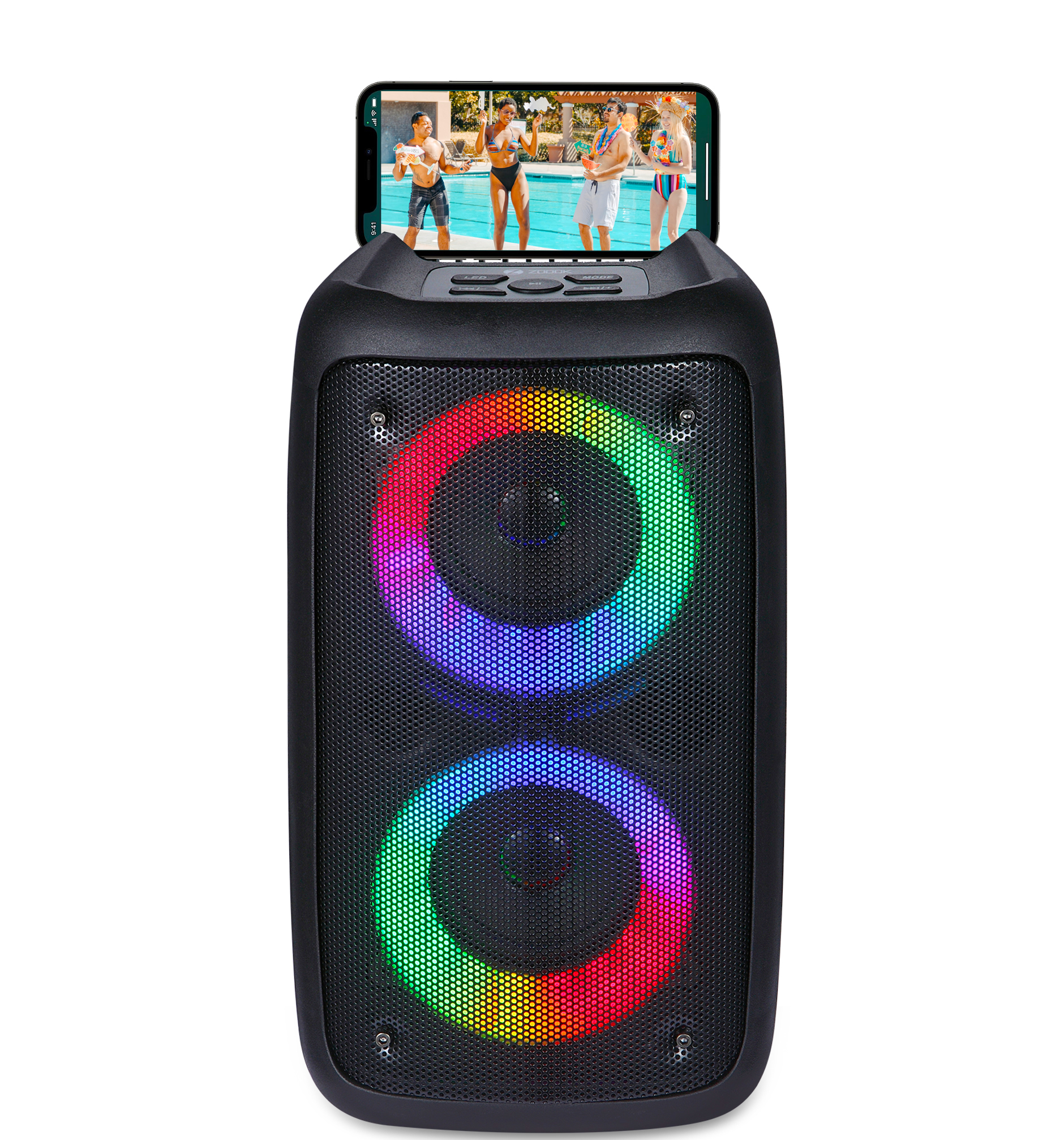 As the name suggests, the biggest speaker in the series comes equipped with two 3-inch drivers offering a whopping output of 20 Watt. Weighing nearly 1.15 kg, Zoook Twin Blaster is powered with a 2,400mAh battery, allowing a four-five playback time on a complete charge. Just like the former, this speaker is equipped with the latest Bluetooth 5.0 technology.
The complete Zoook Blaster Series allows multiple connectivity options like Bluetooth, USB, Aux, and TF. The speakers also come with karaoke mic Input.
Also Read: Oppo Reno6 5G takes first place in DXOMARK Battery Global Rankings