After launching in August 2021, Samsung is reportedly updating its Galaxy Buds 2 earbuds with a new audio feature. According to report, Galaxy Buds 2 earbuds will get a 360-degree audio. Earlier available with the Samsung Galaxy Buds Pro, three-dimensional, 360 Audio provides 360-degree surround sound for an immersive environment while enjoying media content.
It follows your head movements to make it feel like the sound is coming from the screen by changing the left and right sound volumes of the earbuds. While, spatial audio with dynamic head tracking brings theater-like sound from the movie or video you're watching, so that sound seems like it's coming from all around you.
With this software update, Galaxy Buds 2 will offer almost same feature as Galaxy Buds Pro at comparatively lower price.
However, experts reportedly claim that despite the addition of 360 Audio, Galaxy Buds 2 earbuds will not be able to beat Apple's spatial audio. Citing the reason, they believe that 360 Audio is nowhere around the perfect, and lacks the more full-bodied spatial audio experience.
Comparison between 360 Audio and Spatial audio
It might not be fair to compare 360 Audio offered by Samsung with Spatial Audio by Apple. Despite similarly priced, the AirPods Pro is considered the best as compared to the Galaxy Buds Pro. The 360 Audio is not quite up to at par with Apple's (or even Sony's) spatial audio features.
Despite an incremental improvement to sound quality, it is believed that Samsung Galaxy Buds 2 will not be able to offer any substantial benefits over the Buds Pro, aside from being cheaper.
Specifications of Galaxy Buds2
The Galaxy Buds2 offers deep bass to clear treble through two-way dynamic speakers. It gives you well-balanced sound quality that enriches every moment of your audio journey.
With three microphones and a built-in voice pickup unit help you make clearer calls, while a machine-learning based solution filters unwanted sound so you can better share your world with family and friends. To minimise wind disruption and make your outdoors calls come in clear, Galaxy Buds2 offers low protrusion design.
ANC blocks unwanted sound
Featuring two microphones, Galaxy Buds2 detects ambient noise while Active Noise Canceling blocks unwanted sound. Background noise can be reduced up to 98% to keep you fully immersed in your music, games, audio books, and your favorite podcasts. Active Noise Canceling (ANC) On Galaxy Buds2 cuts external background noise by up to 98%, backed by UL Verification.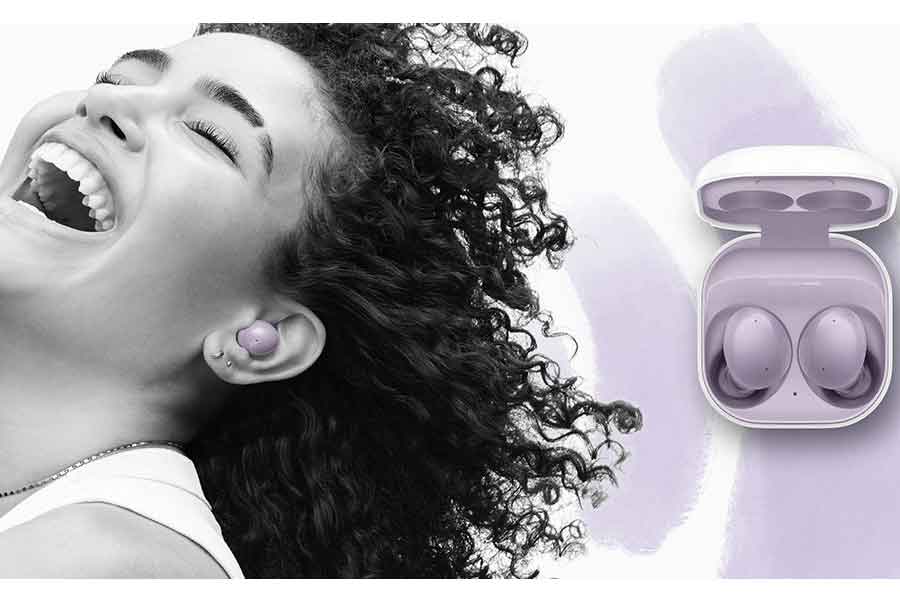 Also Read Here: Apple to host four-day Worldwide Developers Conference 2022 in June, here is what to expect