Whizard API, a new-age Whatsapp automation tool provider, will now be extending its services to AutoPe, a one-stop payment solution platform that offers seamless digital experiences. With this association, Whizard will provide customized API solutions to the leading payment platform.
AutoPe adorns the role of a personal payment assistant that helps bridge the gap between organizations and the ease of doing business by leveraging the power of technology. Via this alliance, Whizard API will help the brand resolve all finance related queries of customers on WhatsApp itself. Adding to it, the WhatsApp automation tool will also provide customized templates through which customers would be able to get in touch with AutoPe for timely payments and instant query resolution. Using the high-end services of Whizard, the payment platform will also be able to send timely payment reminders to its customers so that they don't miss out on any deadline.
Sumit Gupta, Founder, Whizard API, said, "With Whatsapp API, businesses can leverage the power of the instant messaging app as a platform to communicate with their customers reliably. In this highly competitive environment, it is imperative to elevate the customer experience. For a digital payment platform, simplistic yet personalised experiences act as added advantages for achieving their business objectives. At Whizard API, we focus on conceptualizing innovations with the sole aim to help our clientele seamlessly conduct their business. Hence, we are hoping that with our association with AutoPe, we would be able to help the brand enhance its customer experiences and effectively achieve its targets."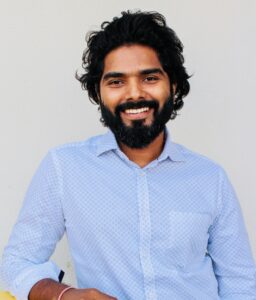 Anurag Bajpai, Founder, AutoPe Payment Solutions, said, "At AutoPe, our endeavour is to offer solutions that make payment processes smooth and secure and minimize dropouts thereby ensuring the provision of seamless digital experiences to our customers. We wanted personalized features to communicate with our customer base along with new-age solutions that would help us boost our tool's growth. In the present times, WhatsApp Business API has emerged to be the go-to platform for seamless and round-the-clock communication with the target audience. Whizard API is recognized in the industry for its new-age customizable solutions and dynamic approach. Hence, we decided to associate with the brand and automate our WhatsApp response system via their services. Using their offerings, we are hoping to not only reduce manual efforts but also wish to offer high-end customer experiences as well as communicate effectively with both our existing and prospective clientele."
India boasts of an active WhatsApp user base of 2 billion and is one of the largest markets for this instant messaging app. Since it occupies a significant portion of the user's interactions, WhatsApp Business API is being used extensively by brands across sectors to support their communication efforts and streamline their sales. Whizard API treads on this very path and allows firms the ease of doing business through this most famous cross-platform messaging app.
Whizard API with its WhatsApp automation tool along with services of payment collection, using voice as a command, and intelligent image recognition technology, services clients across sectors. It helps brands reduce the cost associated with manual efforts by over 95% and offers a holistic approach so that they can engage, acquire and service their customers seamlessly.