Remember that heated argument and that angry message you always wish you would've deleted sooner? Whatsapp does offer to delete for everyone feature, however, the time still doesn't feel enough. If you too are in this same category, then you'd be glad to know that your wish is finally coming true!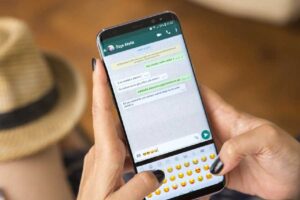 Meta owned Whatsapp is likely to extend the time limit for the 'Delete for Everyone' feature to two days and 12 hours from the existing one hour, eight minutes, and 16 seconds. The update will prove a lifesaver for everyone out there. Let's dive deep into the news and find out more!
Delete for everyone with major update
According to the upcoming Beta Version 2.22.2.4.10, Whatsapp will introduce an extended time limit for deleting a specific message. As of now, the limit is 1 hour, 8 minutes, and 16 seconds. Furthermore, once you delete the message, it shows a 'This message was deleted' card in its place. Also, there's only a set limit for deleting the message. Once the limit is over, users can't delete their messages.
The extension would help users delete their wrongly sent messages within a longer time frame. Separately, WhatsApp Communities feature has been detailed through a screenshot. The feature would allow group admins to add and manage their multiple WhatsApp groups from a single place. It would also let admins send important announcements to all members at once.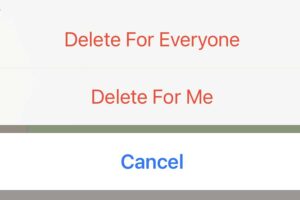 As per a report by WhatsApp beta tracker WABetaInfo, Whatsapp for Android, beta version 2.22.410 has carried references to suggest the extension of the time limit for 'Delete for Everyone' to two days and 12 hours. This, in other words, means that users would get two-and-a-half days to permanently delete a message.
This is notably not the first time Whatsapp is reported to have an extension for the 'Delete for Everyone' feature in the works. In November last year, the instant messaging app was reportedly planning to extend its time limit to more than seven days. WABetaInfo reports that the extension for more than seven days seems unfair as most people would not want to delete a message that they sent over a week before. However, it is currently not clear whether WhatsApp will make the new time limit final or bring some alterations when making it public.
Also read : Effy: Here's a voice community to speak up and express themselves