WhatsApp in association with Cloudflare, a secure web content delivery service, has announced to introduce Code Verify, an open-source browser extension. The additional security feature will let users verify the authenticity of their WhatsApp client while using the messaging app on the web. Code Verify will run automatically when you use WhatsApp Web (web.whatsapp.com).
Users are advised to download Code Verify and pin it on their toolbar so that they can see the extension and its status. Code Verify will then run automatically when they will use WhatsApp on the web. When the extension is pinned to user's toolbar and the code for WhatsApp Web is fully validated, the extension will show a checkmark in a green circle on the toolbar to show that the code has been fully validated.
The Meta owned messaging app informed that the Code Verify, will immediately alert users if their version of WhatsApp Web is inauthentic or has been modified. Code Verify has been designed to offer an additional layer of security to message shared by millions of users who use WhatsApp on the web each month. Having an additional layer of security is a huge step forward for online privacy.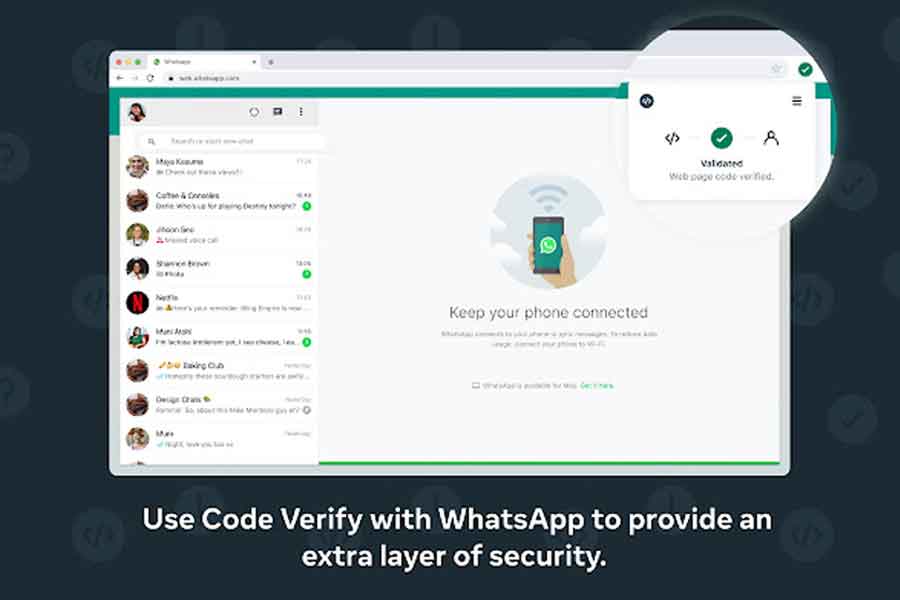 How does it work
The Cloudflare enables users to verify that everyone using WhatsApp on the web is accessing the same code.
The Code Verify browser extension brings the same protections that mobile apps have to the web. The Cloudflare scans the Javascript code of the web-based app and ensures it matches the source of truth that has been publicly posted on Cloudflare. In case of any inconsistency, the extension will immediately alert you.
The browser extension will also be automatically updated with a new source of truth so people are continuously assured that the version they're running is the same version that other WhatsApp users are running when the WhatsApp client itself is updated.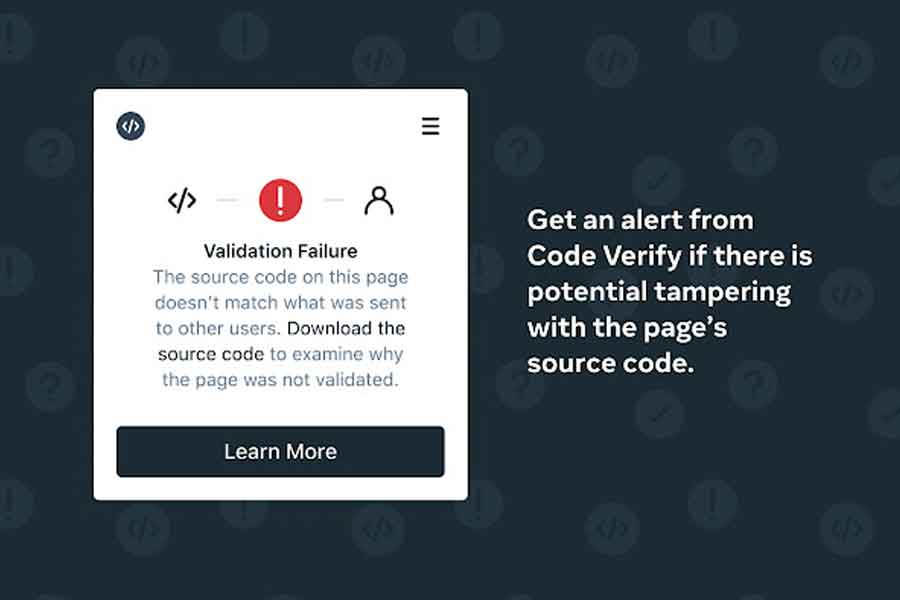 Why it is needed
According to the WhatsApp, the need to have Code Verify was felt for web transparency. There is a protocols in place for mobile phones to ensure that the client you're downloading is authentic and hasn't been modified.
For details, visit https://faq.whatsapp.com/web/security-and-privacy/about-code-verify