Valentine's day is around the corner, and here starts your task to find the best gift for your person. We already know the traditional ones like flowers, chocolates, and hearts always works, however, if they are tech-savvy, what are you bringing then?
Best tech gifts for your beloved – Valentine's Day 2022
Traditional options are all great, but tech has a huge variety to offer as well. Also, tech might not seems to go with the love theme but with a bit of thought it can be a great way to get them what they really want. Additionally, unlike the traditional gifts, these are going to stay with them for a longer period without getting rotted or expired.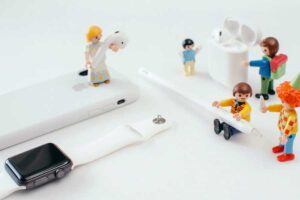 With endless options available to buy, it can be an uphill battle to decide which one to go for. So have you started your shopping yet? If not, you've come to the right place. If you're having a tough time thinking of what gift to give for the techie in your life, then fret no more. This list is for you.
Amazon Kindle 10 generation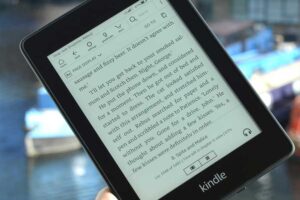 If you got the combination of a reader and techie, this is the one best option to go for. It is a great option for people who like to read while on the move. You can never have enough books if you're a reader, and Kindle is there to give you unlimited access to tons of books. Furthermore, the latest 10-generation Kindle comes with an in-built light to continue reading. and the price is just unbelievable. It is placed under 10,000, which makes it an affordable yet perfect gift. Even if they're not into reading, Kindle is there to turn them into one!
Fitbit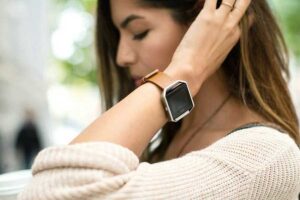 Remember the let's get fit together motto? It's the right time to hit it with your significant other. Fitness is on everyone's mind these days as we all have stepped into work from home dimensions. Thus, many brands are coming up with fitness trackers giving you a wide variety of options to get the best one for you. Need more help from us? Go for the Fitbit range. The Fitbit Versa 2 packs a decent set of features at a price below Rs. 15,000 mark. They are more popular among the people, and offers many stunning designs filled with excellent features. Furthermore, you can grab the Valentine's Day discount offer running on their website to save some extra penny and get an outstanding gift for your beloved.
Airpods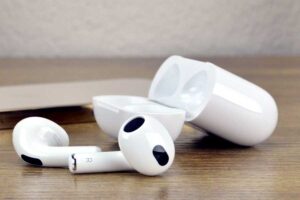 We absolutely love our Airpods, and your person will say the same to you when you give them one! Also, going for the pro ones is not the only option you have. You can always go to the classic ones if she/he doesn't need active noise cancellation. It is also an excellent gift if your significant other is a music lover. Apple offers the best sound quality that no one can deny. Furthermore, Airpods are quick to set up and work like a spell. Also, Apple is celebrating the love season with great discount deals on its website so, this Valentine's day, say it with a gift from Apple.
Wireless Headphones
You can never really go wrong with a pair of good headphones. Also, if they still use those tangles earphones, its time to give an upgrade! Just like the smartwatches, you can find many options in headphones as well. It will make your person really happy, and in case they love to travel, this is definitely the one to go for. They promise long battery hours and connect to every device, as they support a 3.5mm jack. You can get great deals and discounts on various brands during Valentine's Day sales on both Amazon and Flipkart. Grab the offer quick!
Also read : Best Gaming Headphones Under 2000 for Mobile and PC: List of Top 7 Headset with Price in India
Polaroid Camera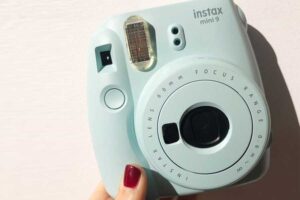 You must be thinking camera? Even after having a smartphone, we have included a camera in this list. But, the Polaroid Cameras are in so much trend these days. You don't have to wait to get your lovely pictures. You can get them instantly if you have one. Also, these are super easy to use and looks adorable on the shelf. Need one recommendation? You can go for the latest launch by Fujifilm, Instax Mini 9. It comes with a new selfie mirror and a close-up lens attachment with a built-in flash. It also offers super cute pastel colors to choose from. You can check out their website as they have Valentine's offer going on and grab this beauty at more discounted prices.
Also read : Valentine's Day: Fujifilm Instax introduces Cupid Box for your beloved
Tile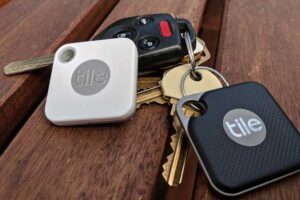 Do you remember how they always forgot their keys and even phone somewhere on the couch? Here's the solution for it. You simply attach one to whatever you're worried about losing, and as long as it's within the Bluetooth range of your phone, you can ring it to find out where it is. It also works the other way too – double-tap the button on a Tile to make your phone ring, even if it's on silent.
If you're not in Bluetooth range, the phone app will remember where it was the last time it connected to each Tile, to give you an idea of where to start looking. Furthermore, each Tile lasts a full year without charging, at which point you can buy a replacement at a discount. We said the best gifts list, right? So this is another great and latest tech item you can gift your person this Valentine's Day.
Power banks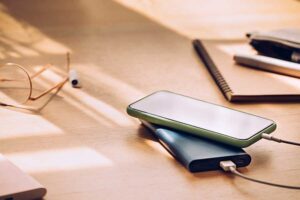 Now we know it's getting really techy with power banks included in the list, but you can get amazing deals on such accessories during this love season. Also, it's not completely techy as people do need a battery backup throughout the day. Maybe it's a way of you making sure that they never miss one of your messages thanks to a battery running low or you want to share battery life just as you share your love. Sounds Valen-kindy right? Thus, show your power of love with a power bank at amazing deals!
Headphone Splitter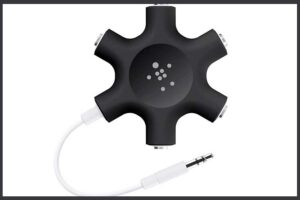 Watching movies together is also a kind of love language, but you only get one spot to connect your earphones. Therefore, if you love to watch movies/series together, you'll definitely need this one. These splitters come in different colors and in shapes to choose from. Also, you can find these very easily on Amazon or Flipkart at your convenience.
OTT Subscription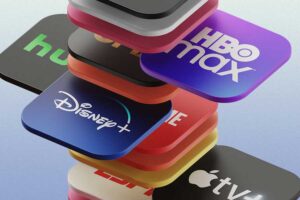 Binge-watching series together or finding a new one of their choice is the new Valentine's celebration now. Go for some couple classics like 'The Notebook' and 'The Fault In Our Stars' sitting comfortably on the couch with Netflix and just chill. Not only Netflix, but you can also get more options like Disney Plus, Voot, HBO Max and so on. Make your commitment more strong with yearly subscription plans for OTT platforms.