UNISOC second-generation 5G chipset platforms, Tangula T770 and Tangula T760 have officially begun mass production of consumer products. Entering the phase of full-scale mass production is a milestone in UNISOC's mission of jointly building '5G for Everyone', it said in a statement.
With the global expansion of 5G, UNISOC T770 and T760 chipsets aim to offer superior performance, power efficiency, high productivity and seamless 5G connectivity for a premium experience. UNISOC T770 is a 6nm EUV 5G chipset and is equipped with an octa-core CPU, Arm Mali-G57 GPU, along with a 108 MP HD camera, high-performance dual-channel MIPI and 4-core ISP architecture. UNISOC T760, built on 6nm high-performance manufacturing node integrates Vivimagic 6.0 image engine, 64 MP camera, built-in financial security solution and advanced AI capabilities.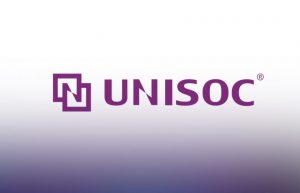 Furthermore, UNISOC second-generation 5G chip platform is a complete and highly sophisticated 5G main platform chipset with more than 10 chips + optional 5G RF front-end chipset to ensure rapid mass production for customers. In terms of mass production quality, UNISOC's second-generation 5G chip platform has reached 500ppm which is the industry's highest standard. It has also obtained nearly 200 related patent applications and worked with partners to complete the world's first end-to-end service validation based on 3GPP R16 standards.
The 6nm 5G mass production platform indicates that UNISOC is fully equipped with advanced research, development and commercialization capabilities in chip production. This is evidence of the comprehensive improvement of UNISOC in the areas of research and development in process specification, design capability, product quality and others. The advanced processes start from 6nm. Based on technical experience acquired over the years, UNISOC will introduce 5nm and other advanced semi-conductor technologies into its next-generation products.
UNISOC's second-generation 5G platform has already been applied to consumer electronics such as 5G smartphones. In vertical industries, UNISOC's second-generation 5G platform will empower the intelligent upgrading of industrial systems and social industries in varied areas such as industrial IoT, mobile Internet, fixed wireless access, vehicle networking, and connected PCs. The overall improvement of the 5G platform performance, range, image and AI capabilities aim to bring users an enjoyable 5G experience and a fun-filled intelligent life.
Also Read: ASUS ROG Phone 5s, ROG Phone 5s Pro to be launched on February 15