Most of the people have an inborn ability to hear and enjoy music, but how they experience it differs from person to person. While some bang to heavy rock music, some love grooving to jazz. Unarguably, we rely on music to get us through the day. And today, wherever we go, it is much easier to take our music with us, thanks to breakthroughs in mobile technology. But choosing the best smartphone is not as easy as you might think, as audio or music is not always the focus for every smartphone maker. Luckily for you, we have made a list of 5 best smartphones for music lovers and audiophiles. These mobile phones have excellent audio quality than others – and certainly better than the handset you are using now.
iPhone 12 Pro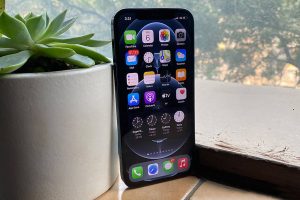 iPhone 12 Pro is a great choice for audio. Just like other iPhone handsets, it comes with dual stereo speakers. Along with the phone, Apple provides quality Lightning USB Type-C cable, although there is no 3.5 mm headphone jack in the device. The smartphone supports multiple audio formats – FLAC, Protected AAC, Apple Lossless, Dolby Digital, Dolby Digital Plus, Linear PCM and more. On a single charge of the battery, iPhone 12 Pro can play music for more than 60 hours (wireless). The price of iPhone 12 Pro in India is set at Rs 109,990.
Samsung Galaxy S21 Plus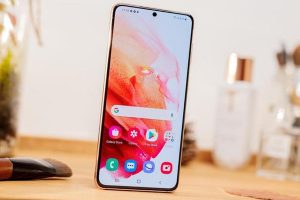 Samsung Galaxy S21 Plus is a top tier smartphone for music and more. It is a member of the S21 series that was launched in 2021 in India. The phone does not have a 3.5mm earphone jack but comes with Type C earphone support. It has a stereo speaking with Dolby Atmos sound technology. The new device also has HiFi DAC that supports 32-bit, 384Hz audio playback tuned by AKG. In addition to this, to offer you crystal clear audio, the phone comes with noise-canceling microphones. Whether you listen to music using wireless headphones, watching videos and movies, and doing voice calls, the Samsung Galaxy S21 Plus offer a superb audio experience. Its price in India has been set at Rs 71,999.
Asus ROG Phone 5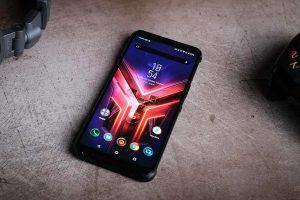 ROG Phone 5 is the best gaming smartphone launched by Asus. Coming to its audio performance, for balance stereo audio, the handset has 7 magnet speakers. It comes with Dual Front Speakers, which are the best speakers one can get on any mobile phone. In addition to this, it comes with a standard 3.5mm jack for earphone which is rare to find in top-tier smartphones. To provide an amazing music experience, the Asus ROG phone 5 has a DAC support. You can get this smartphone in Rs 49,999 in India.
Vivo X60 Pro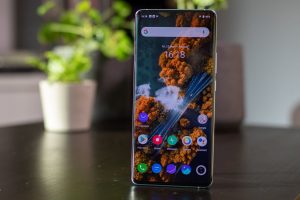 This is the latest phone in the Vivo X60 series. The smartphone comes with incredible sound quality. It has a Hi-Res audio certification that guarantees the immersive sound experience by the handset. The smartphone has a normal speaker and comes with Type-C earphone support. Moreover, the audio has a HiFi DAC that supports 32 bit, 192Khz audio playback. Overall, in terms of music and audio, the Vivo X60 Pro offer decent performance. You can buy Vivo X60 Pro in India at Rs 49,990.
Google Pixel 4A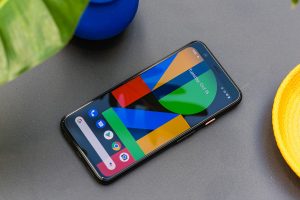 When it comes to playing music, the Google Pixel 4A is onto a winner. At its front, the smartphone comes with stereo speakers that generate clear and loud audio output with deep and rich vocals. The device has a 3.5 audio jack which was missing in Pixel 3XL. Furthermore, Google Pixel 4A has Bluetooth 5.0 + LE as well as supports Wireless HD audio with A2DP, LDAC, and AptX HD audio codecs. Users can pair the device with any high-fidelity audiophile-grade wireless headphones. Also, Pixel 4A features noise suppression, which eliminates the environmental noise during calls and from the recorded audio. You can get Google Pixel 4A in Rs 31,250.