If it's about the Battle Royale genre, one cannot ignore the popularity and following of Free Fire. The game was featured among the most downloaded games in the recent past and there are a number of YouTubers who have amassed a massive fan following on the video-sharing platform, solely on the basis of their excellence and expertise in the game. The Free Fire esports landscape in India has also evolved drastically, with a few YouTubers making a mark for themselves in the domain. Let's take a look at top four Free Fire YouTubers in the country.
Badge 99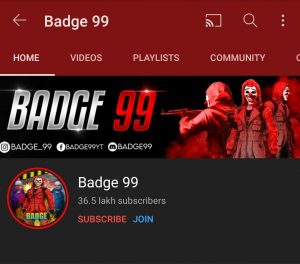 Popular with the name of Badge 99, Bharat Singh is a 19-year-old Free Fire gamer and YouTuber who hails from Nainital in Uttarakhand. His verified channel on YouTube has nearly 3.6 million followers at present. The gamer started playing Free Fire in May 2018 and is known for creating entertaining videos related to the game. He recently joined hands with Esportsxo, a Bengaluru-based esports tournament management company launched in 2020, which offers software to manage tournaments online. The platform by the gamers and for the gamers have onboard a few select gaming content creators who enjoy following in millions. The platform was launched with an idea to build the biggest community of console, PC and mobile gamers across the world under a single roof. The collaboration assumes significance as Badge 99 aims to register 10 million subscribers in 2021 and the platform is bound to increase his overall social growth by helping him create more content and with regard to cross-platform collaborations.
Total Gaming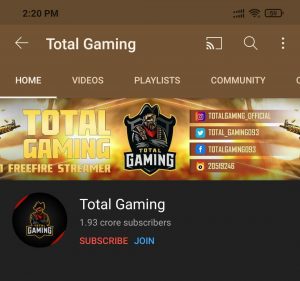 With more than 19 million followers on YouTube, Total Gaming is one of the most famous Free Fire gamers in the country. While he is popular with the name of Total Gaming, the gamer's real name is Ajay. He launched his YouTube channel in December 2018 and has swiftly climbed the popularity chart in the last two years. Apart from Free Fire, he also streams videos of games such as Call of Duty Mobile, PUBG and GTA 5. The commentaries on his videos are in Hindi and posts more than at least two videos in a day. He is also among the Indian gamers who enjoy a massive following on other social media platforms such as Instagram and Twitter.
Desi Gamers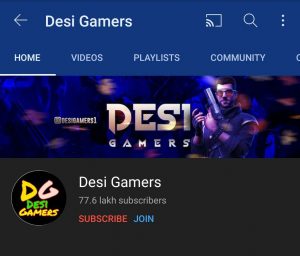 The man who runs this popular game streaming channel on YouTube is Amit Sharma. With a following of more than 7.6 million on his YouTube channel, Desi Gamers is recognized for his amazing stats and gameplay. He has competed in more than 7500 squad games and secured a win rate of over 28%. He is also among the few Free Fire Indian gamers to register around 50 first-place finishes. It is an irony that in his first video, he had introduced Free Fire as the 'PUBG of the poor', and the video is still there on his channel. His channel was initially launched as 'Desi Toons', which mostly had dubbing and mimicry videos. The same was later changed to Desi Gamers.
Gyan Gaming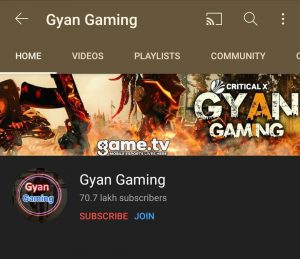 Gyan Gaming is another popular name in the list of Indian Free Fire gamers. Also popular as Gyan Sujan, he launched his YouTube channel in September 2017 and in three years, has registered a following of 6.88 million on the same. Most of his initial videos were on Clash of Clans and gradually his interest shifted towards Garena Free Fire. The highlight of this Indian gamer is that he has amassed a massive following despite participating in relatively fewer games in solo as well as duo modes. His in-game alias is GyanSujan. One of his other YouTube channels, Sniper Lord, is followed by nearly 1.6 million people and is loaded with several Free Fire videos.