In this digital era, technology plays a critical and key role in the success of any enterprise. AI, IoT, ecommerce, social networking, digitalization and more are impacting the electronics manufacturing industry in a big way. A lot has changed since the pandemic hit the world two years back from how we work to how we perceive entertainment. With theatres and movie halls being shut down, people now want to recreate the same cinematic experience at home. The pandemic had forced the companies to use the technology and reimagine nearly every facet of their operations. But at the same time, the acceleration of the adoption of digital technologies has led to an increase in streamlining operations and manufacturing with connected technologies and automation, resulting in greater speed, less waste, and more focus on making the lifestyles of the end consumer more seamless.
As more people worked, learned, banked, exercised, relaxed and entertained themselves at home during the pandemic, people came to know how more of everything can be accomplished at home. New advances in the electronic manufacturing industry are still disrupting the common lives in many cases for the best. Some of them are already in place, but they are still evolving and changing at a rapid pace, meaning the impact of these advances will only amplify. Let's take a look at a few key technology trends that will shape the year ahead.
AIxIoT Gaining Momentum
Even before the pandemic, these two technologies were the talk of the town. As the world progressed towards rapid digitalization, Internet of Things (IoT) and Artificial Intelligence (AI) became more than just buzzwords. The convergence of AI and IoT has redefined the future of automation and brought around a revolution in the digital world. Global leaders of the electronic manufacturing industry like TCL have taken the initiative to make IoT devices smarter with the help of AI and Machine Learning (ML). From televisions to air conditioners and washing machines, they employ AIoT that connects well to your environment and responds to the scenario-based upon the data collected. The future is here with most of the AIoT platforms enabling intelligent devices. We can certainly expect the extensive application of AIxIoT in various electronic home appliances.
Video Conferencing
One good thing that happened in the pandemic is people came close to technology and now it has become an indispensable part of our lives. Things like video conferencing and video calling have become quite common. From corporates to schools and even individuals, they took the help of video conferencing tools and devices to stay connected and close. It allows multiple people to meet and collaborate, face to face long-distance by transmitting audio, video, text and presentations in real-time through the internet. The impact of video conferencing cannot be neglected and thus to keep pace with the rapid changes, TV manufacturers like TCL who believe in the purpose of "Creative Life" switched to making TVs that support video calling features. With the new work culture, connecting with your team on large screen TVs speeds up decision making and improves the ability to collaborate globally. Video conferencing boosts productivity saves time, reduces travel expenses, and overall promotes collaboration. We can certainly expect a great hike in the demand for video calling TVs, as they make connecting with people easier, convenient and clearer.
Also Read: Upcoming 5G Mobiles in India [2022]: Phones with Specifications, Expected Date, and Price List in India
Online Gaming and Esports
Online gaming and esports have become quite prevalent these days as they offer a huge amount of fun, enjoyment, teamwork, a collaborative and imaginative adventure for all. Due to the Covid-19 outbreak when everyone was forced to stay indoors, the online gaming and different esports have entertained them. In India, esports is slowly growing popular, and it is expected that the audience will grow manifold times as the Asian Games 2022 approaches. Online gaming offers engaging distractions for people who are getting bored sitting at home. TCL as one of the second-largest television manufacturers globally grabbed this opportunity with both hands and have come up with TVs that are specially curated for the gamers and can help them take their gaming experience to the next level. In the near future, we expect more advancements and innovations like VR, AI, IoT, and ML merging together in one single television that will give the users a realistic gaming experience.
There's a lot of development and innovations that will take place in the coming future and will revolutionize the electronics manufacturing industry in the year 2022.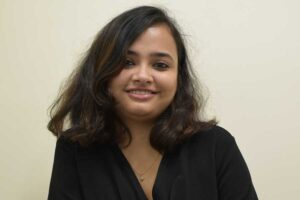 The author, Rimo Bose, is PR and Branding Country Manager, TCL India.