Tecno has entered the 5G segment with the launch of Pova 5G, its first smartphone featuring 5G network technology, in order to compete with other smartphone behemoths. It's also the company's first MediaTek Dimensity-powered device, with a six nanometer Dimensity 900 5G chipset, 120hz high refresh rate display, 8GB LPDDR5+3GB virtual RAM, and a few other notable features.
I've received the Pova 5G review unit, and this is my first time reviewing a Tecno Pova. It is Tecno Mobile's first 5G device, as well as the first to employ the MediaTek Dimensity chipset, and that too the Dimensity 900, which is a more powerful mid-range chipset than the Dimensity 810u that powers the Poco M4 Pro and Redmi's China-only Note 11. But, what exactly does this bring to Tecno's Pova series? I used the smartphone for a while and here's how it performed.
What's in the box?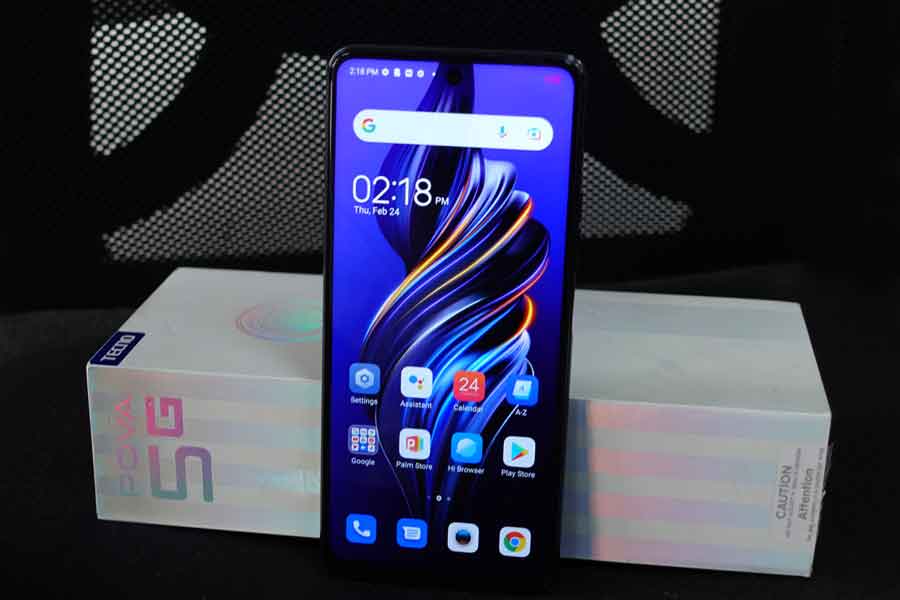 When it comes to packing, Tecno doesn't waste any time. It comes in a quite long box that doesn't really contain anything additional save the usual accessories – the Tecno Pova 5G handset, USB Cable, Charger, User Guide, SIM Ejector pin, Warranty Card and Plastic Case. Now, the protective casing that comes in the box isn't your typical one; it's beautifully crafted. However, it is made of plastic and is rather light. It does not appear to provide much protection, but that is not a concern because the Pova 5G has a plastic back and should be robust. In case you're curious, it also comes with a pre-installed screen protector right out of the box.
Design
On the design front, the Tecno Pova 5G has a familiar look, with the camera module positioned to the left of the back in a modest bump. The rear, as previously stated, is made of plastic and has a reflective shiny surface. The proud insignia of premier football club Manchester City FC (Man City) is prominently shown in the bottom right corner of the dual pattern design with slanted stripes.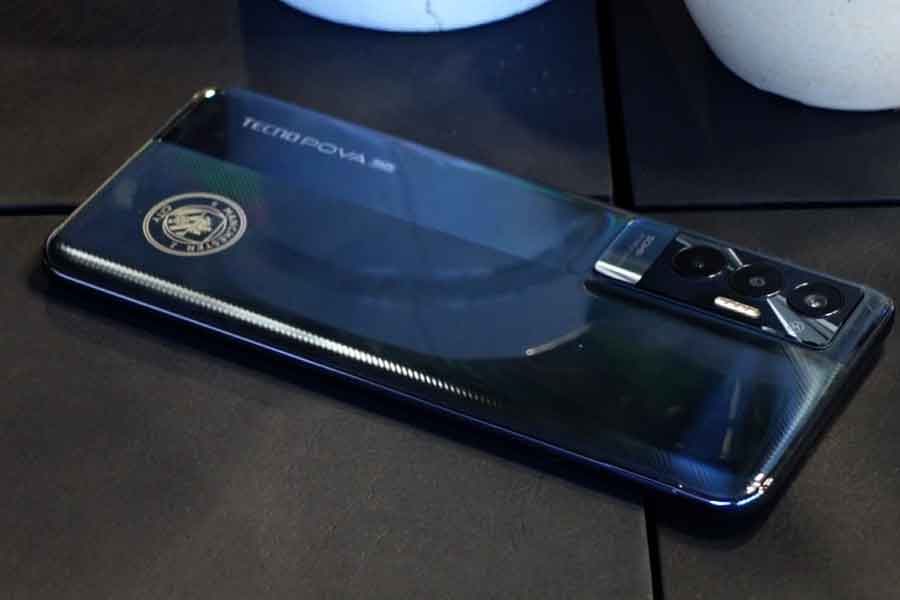 The Tecno Pova 5G is a dual-SIM phone with Micro SD card expansion in the SIM slot, allowing you to use both SIM cards and SD cards. All ports and buttons are located where they should be. All of the device's ports are located on its bottom frame. The 3.5mm headphone jack is present on the Tecno Pova 5G. The side-mounted fingerprint sensor (which is extremely fast and responsive), which also functions as a power button, and the volume rocker buttons are on the right. It features a single bottom-firing mono speaker that is excellent and loud, but stereo speakers should really be the standard at this price point, and you can easily block this one while gaming. Thankfully, it features two noise-canceling microphones, one on top and one on the bottom, which should improve call quality and audio on video recordings.
Display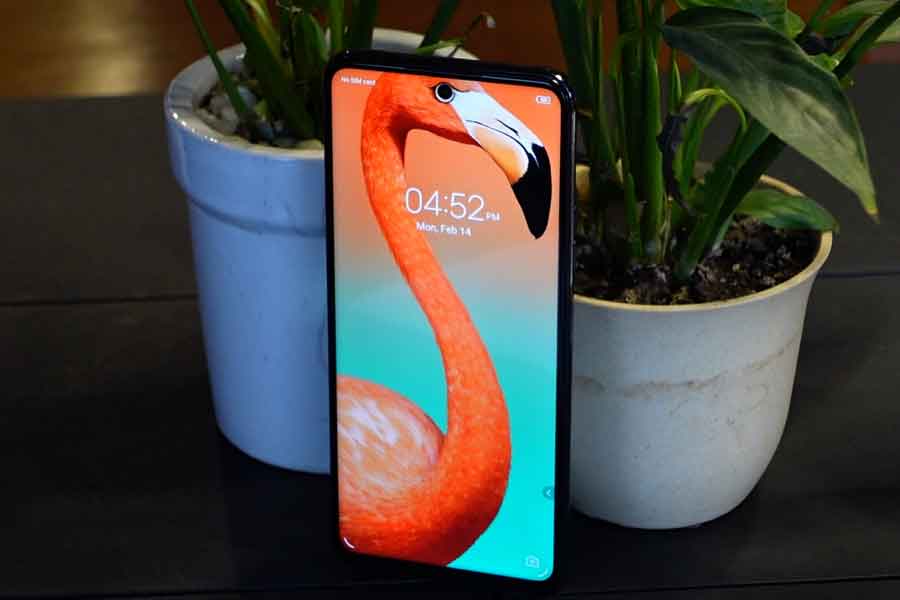 The Tecno Pova 5G is a long phone with a display that measures 6.9-inches. It's not a phone you'd want to operate with just one hand. It boasts a good IPS LCD panel that is large enough for media consumption but not large enough for one-handed use. The 120hz screen refresh rate of the Tecno Pova 5G display is configured to automatically vary between 60hz and 120hz by default, but I prefer to keep it at 120hz at all times because, well, why not? The 120hz refresh rate significantly improves the smoothness and speed of use of the display. It boasts a 180hz touch sampling rate, which is excellent for a 90hz display.
Processor
The MediaTek Dimensity 900 processor is paired with 8GB of RAM in the Tecno Pova 5G. This is a lightning-fast phone that can handle everything you throw at it. The Tecno Pova makes advantage of MemFusion to expand its RAM from 8GB to 11GB from its internal memory, giving it extra memory for better multitasking. On Pova 5G, it will outperform your power and performance requirements. This functionality, however, cannot be turned off or on. It also comes with 128GB of internal storage. I believe this is also the first Tecno device that support UFS 3.1, while prior models only supported UFS 2.2.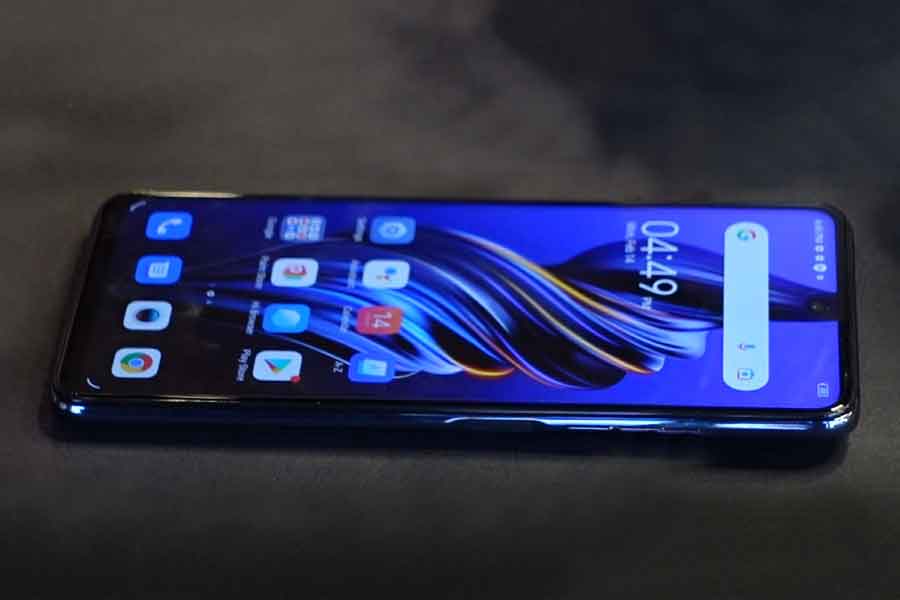 The MediaTek Dimensity 900 chipset is capable of gaming, however not the finest in terms of visuals but adequate in terms of frame rates. It has a GPU based on the Mali G68. While you won't be able to play games like PUBG or Call of Duty Mobile at their top graphics settings, you will be able to play at maximum frame rates if you keep the graphics settings moderate. Most gamers, I believe, will prioritise greater frame rates above better graphics. In addition, Game Space 2.0 offers a better user interface and control. You may use the Eye Care option, Anti-addiction reminder, Lying posture suggestions, and many more health options to improve your gaming experience. So, the MediaTek Dimensity 900 passes in that regard.
On the software side, the Tecno Pova 5G runs on HiOS 8.0 based on Android 11. Whether it will get updated to Android 12 is a question for Tecno to answer. We have seen HiOS 8.0 previously on Camon 18 Premiere, visually better than previous HiOS versions, still feature packed and I can say for certain, bloated as always. You can easily uninstall the bloatware apps you don't need and disable or uninstall the apps that send intrusive ads.
Camera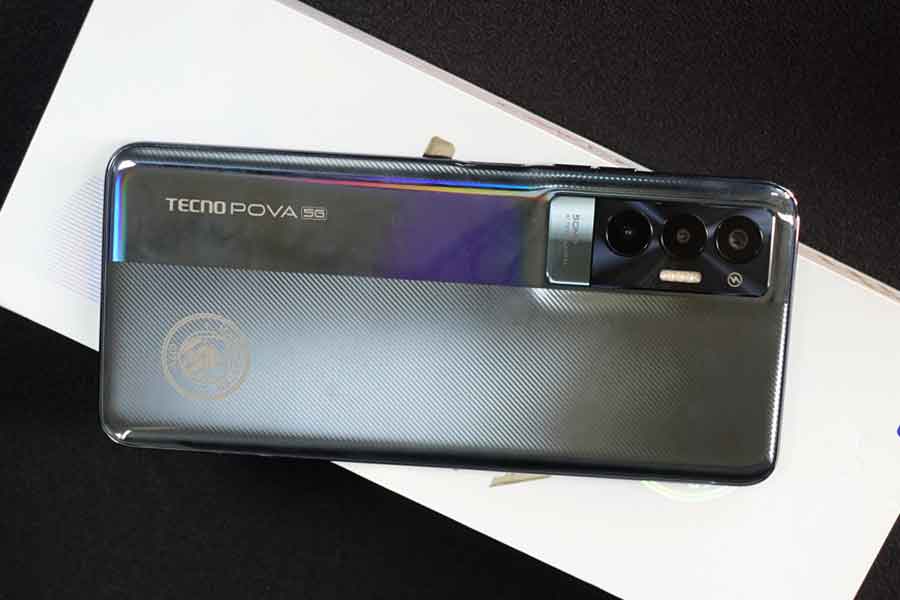 Speaking of the camera, the Tecno Pova 5G comes packed with a triple rear camera setup which for the most part is 50-megapixel main camera with an AI lens, a 2-megapixel macro lens, and a 2-megapixel depth sensor.
For its selfie camera, we have a 16-megapixel shooter which gets the job done for the most part as long as you have the right lighting conditions. It also has Dual Flashlight which enables you to click beautiful selfies in low light conditions. HDR is decent on the selfie camera but you don't get that on portraits. Also, subject separation on portrait is far from perfect and I'd say the image processing could do with a little saturation.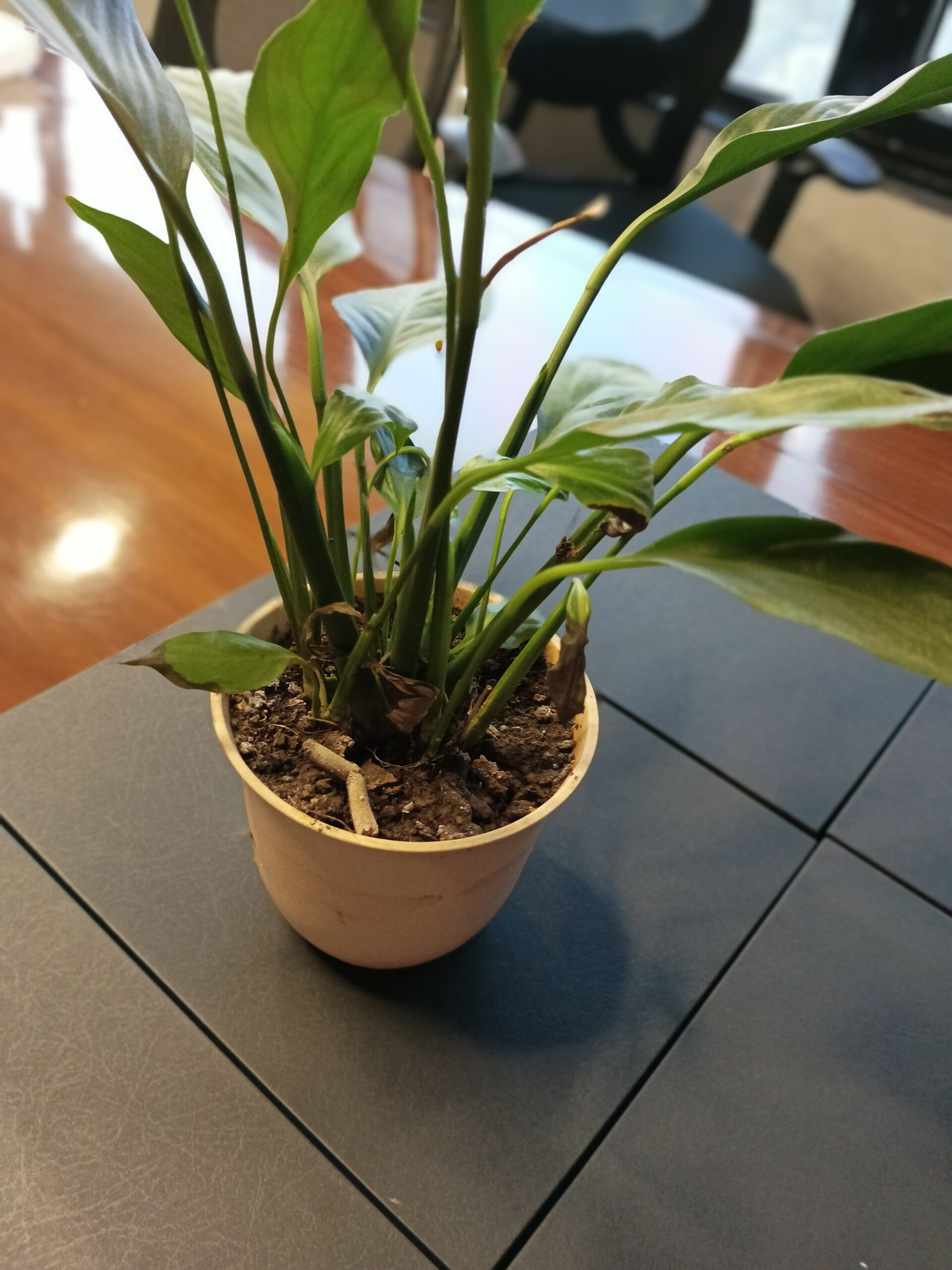 On its rear camera, you can get sharp and color accurate photos. HDR is good and you can get high resolution photos when you unable ultra HD.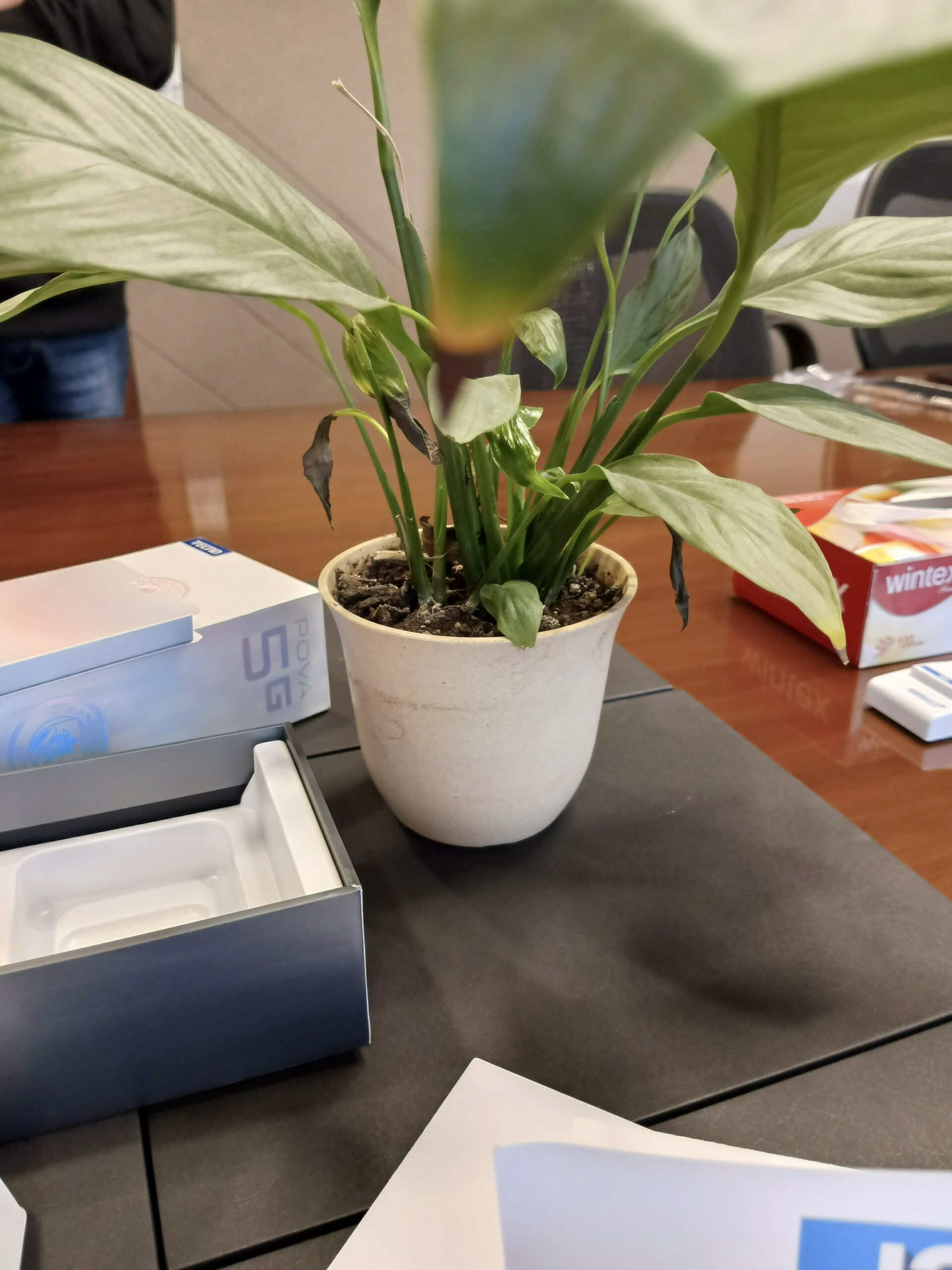 For closer subjects, you get decent level of background blur. Also for portraits, using the rear cameras, I'll say it does a pretty decent job though it's not perfect with subject separation and also like the portrait selfies, you don't get HDR processing here.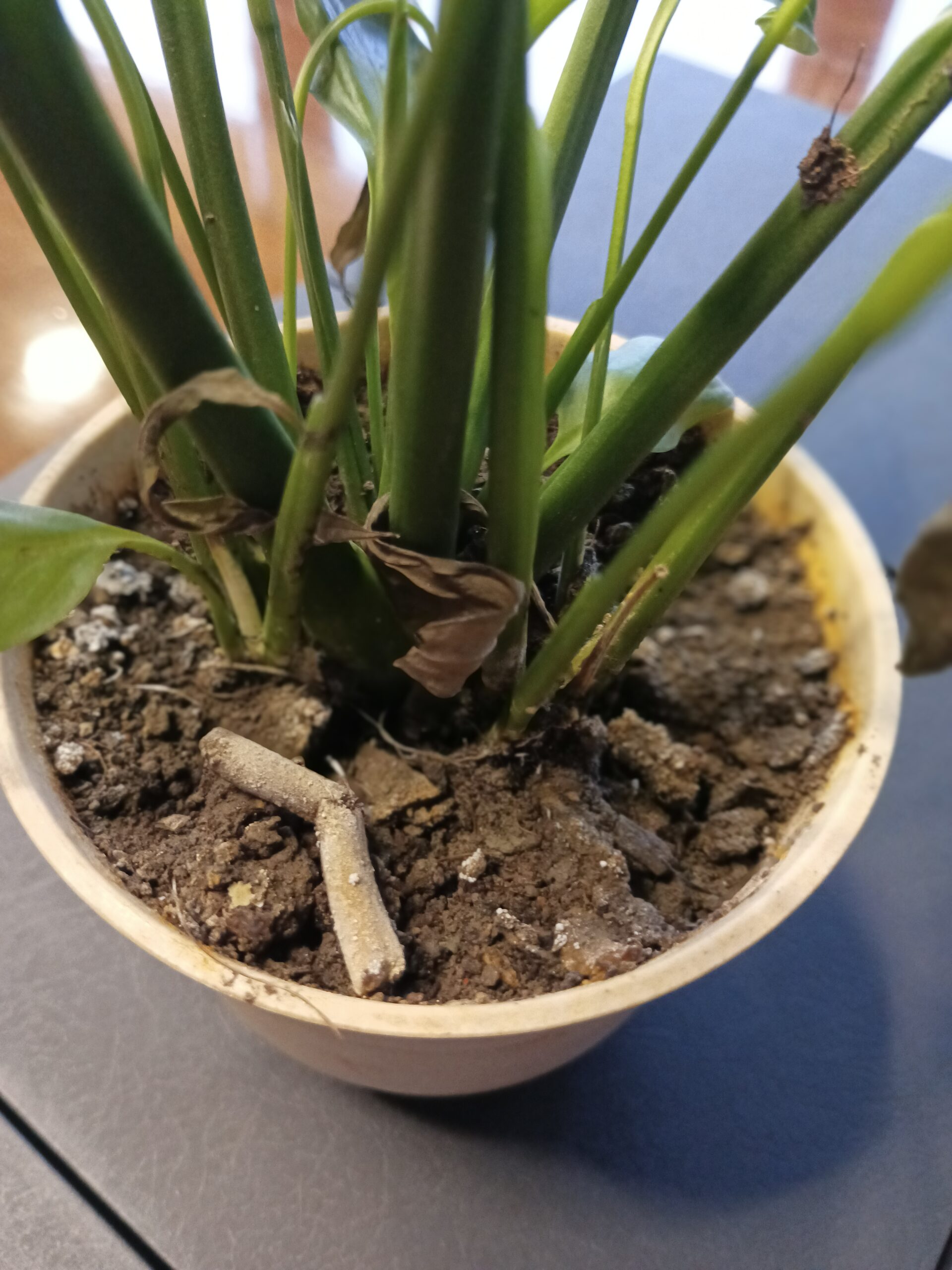 Summarily, the picture quality is adequate, but I've seen much better at this price point. The Tecno Pova 5G has no problem taking photos at night thanks to good image processing when you enable night mode.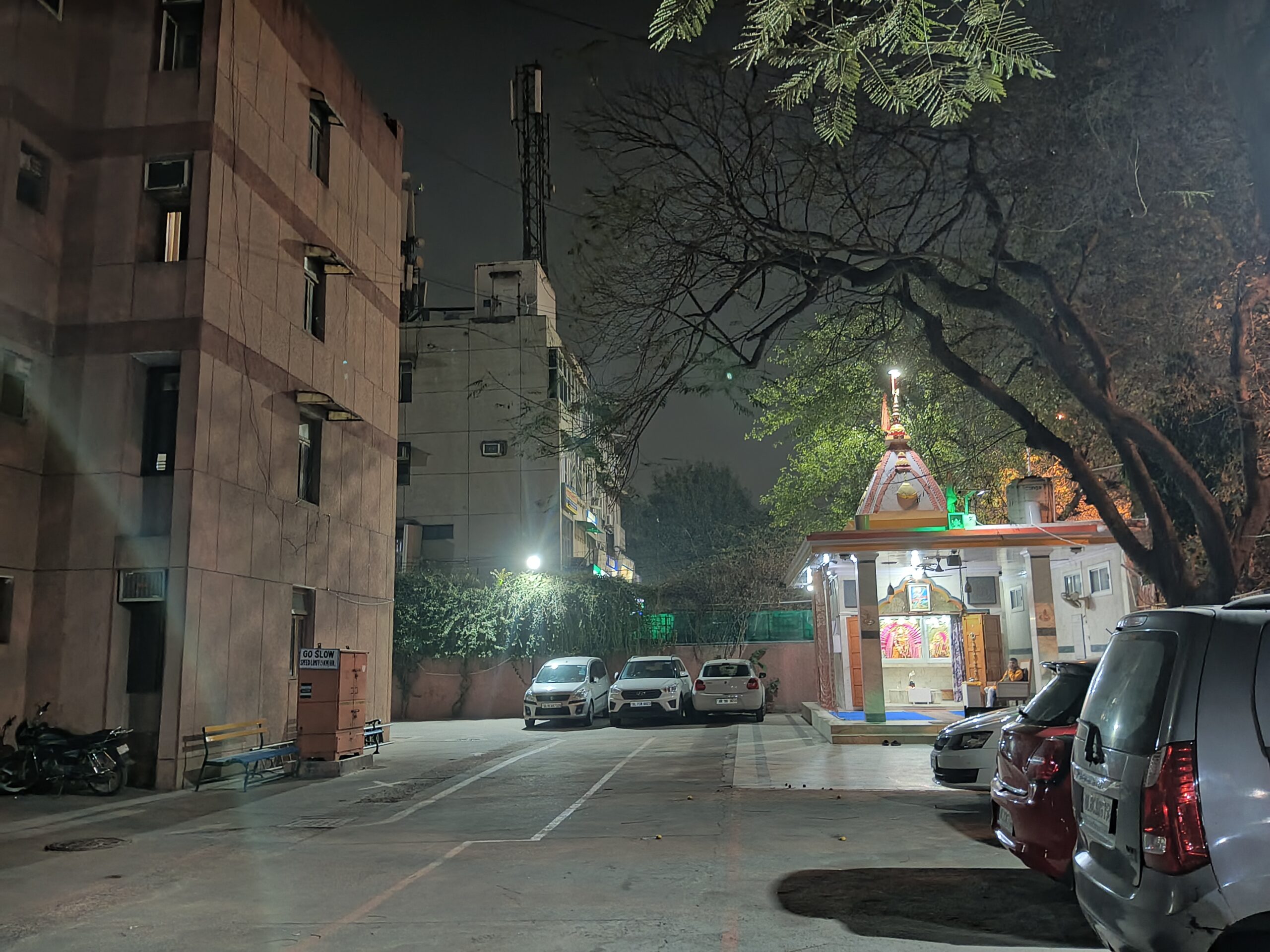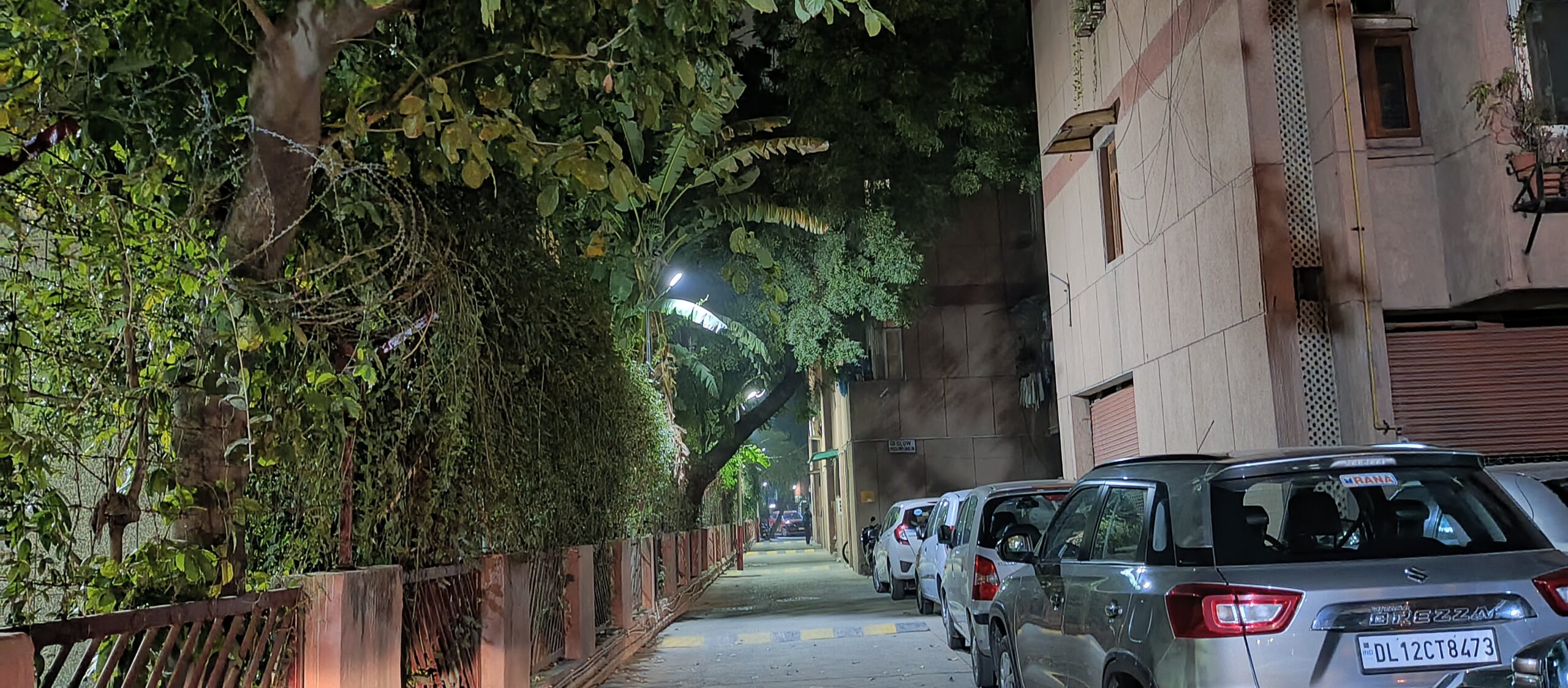 For its video capabilities, the Pova 5G is able to shoot videos up to 4K Time-lapse, 960FPS Slow Motion, Video Stabilization, Video Bokeh, Video Beauty, and many other unique video shoot modes to enable users to shoot pro-level videos. Also for the microphone quality, it has dual noise cancelling microphones so you should get significantly better audio that you have gotten from previous Tecno or Pova devices which had single noise cancelling microphone.
Battery
The Tecno Pova 5G has a 6,000mAh battery with 18W fast charging, which is good, but I think we can all agree that at this price point, 25W is the absolute minimum, especially for this massive battery. There is no reverse wireless charge and no wireless charging inside. The battery is rather large and can keep you going for a long period. However, charging the battery from zero to 100 percent takes over three hours. But I suppose that's less of a problem because the battery is so large that you might only need to charge it at the end of the day.
Final Take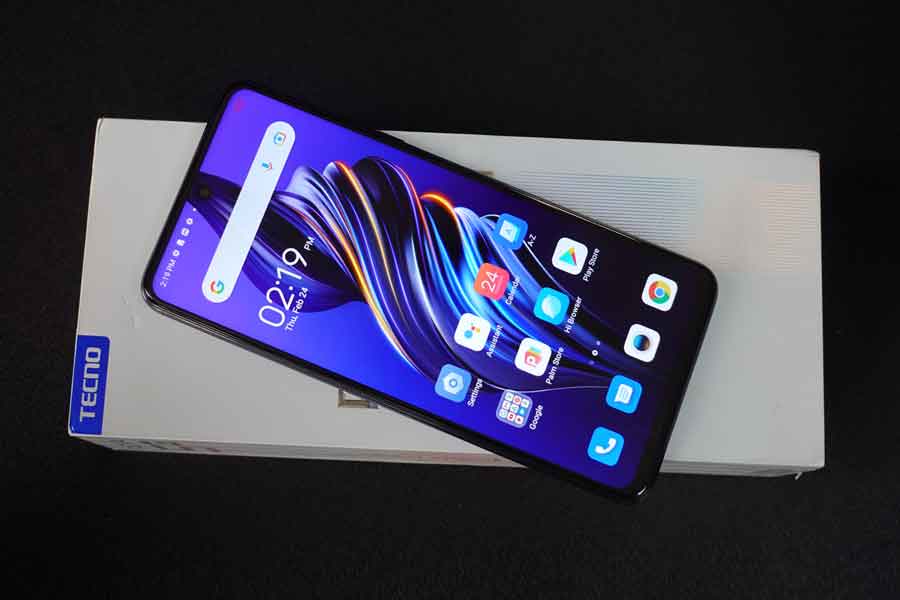 In conclusion, the Tecno Pova 5G is an intriguing smartphone with impressive specifications. For Rs 19,990, it has a decent display, good chipset, and a good battery, so it's an excellent deal. Its camera, on the other hand, is not its strongest suit, but under the correct lighting situations, it does the job. This is a good device in the sub-20K price range, but 2022 is just getting started, and the competition will likely raise the heat at this price point, so you might want to wait and see what the competition has to offer before making that purchasing decision. Nonetheless, this is still a solid device to go for.
Also Read: Infinix Zero 5G vs Tecno Pova 5G: Which mid-range phone is better?