Jio beats Airtel to become India's second largest fixed-line service provider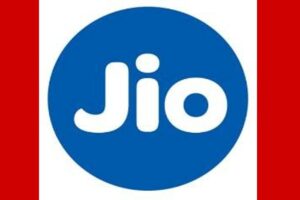 Taking a lead over Bharti Airtel, Reliance Jio has become India's second largest fixed-line service provider in February 2022, according to the latest data by telecom regulator TRAI. Reliance Jio wireline subscriber base reached over 58.85 lakh, while Bharti Airtel recorded a customer base of more than 57.66 lakh in February, according to subscriber report of the Telecom Regulatory Authority of India released on Tuesday. Reliance Jio led the wireline telephony growth by adding 2.44 lakh customers in February. Bharti Airtel came second in the segment by adding 91,243 new users. Vodafone Idea added 24,948 customers, Quadrant 18,622 and Tata Teleservices 3,772. Reliance Jio is now behind only BSNL which has over 75.76 lakh wireline customers.
iPhone 11 could be a thing of the past post iPhone 14 launch in September
Apple is likely to kill iPhone 11 later this year, soon after the launch of its much-awaited iPhone 14 in September. Launched in 2019, iPhone 11 happens to be one of the top-selling smartphones by the Cupertino-based tech major. Although there has been no confirmation on the date of discontinuation so far, according to a leak by idropnews, Apple has been discussing the issue internally. The iPhone 11 units will continue to be sold in India till the stocks last, or as refurbished models. Officially, the price range for iPhone 11 starts at Rs 49,900 in India, which may decrease in the days to come. In India, the iPhone 11 units are manufactured and assembled locally, at Foxconn's plant near Chennai.
Twitter-rival Koo makes algorithms public to bring in more transparency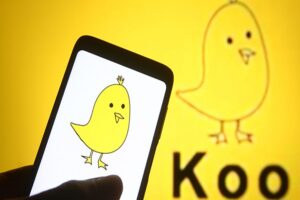 India's very own Twitter-rival Koo has published the philosophy and workings behind its core algorithms, to empower users to understand why they are seeing the content that they do. With this, Koo has become the first significant social media platform to do so. These algorithms were made public on Koo's website. It must be noted that algorithms are a set of mathematical rules that help to personalise and improve experiences for users based on their own behaviours and preferences. The core principle of these algorithms is to drive relevancy for a user. The latest move by Koo comes at a time when transparency and free speech concerns have dominated the public narrative around social media platforms such as Twitter.
Sony IMX989 sensor specs leaked, expected to debut with Xiaomi 12 Ultra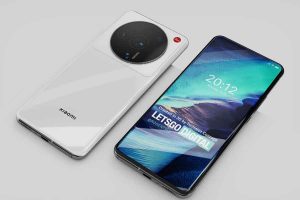 Japanese tech major Sony is reportedly working on a new flagship series of smartphone camera sensors. The much-anticipated IMX9 series of sensors are expected to be launched this year. A tipster, in a new update, has suggested the product name for one of the upcoming sensors by Sony. As per the leak, the 50MP sensor could be named IMX989 and will have a size close to 1-inch. The rumoured sensor is tipped to arrive as an annual flagship from Sony and is expected to debut with Xiaomi's upcoming flagship smartphone, Xiaomi 12 Ultra. The smartphone could be launched in May this year and will succeed the Mi 11 Ultra from last year. Exact details about the launch date of the Sony IMX989 sensor are not available at the moment.
Oppo A53s 5G starts getting ColorOS 12 update in India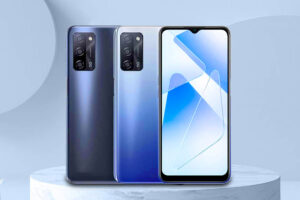 Oppo A53s 5G has recently received the updated version of ColorOS 12 on the variants across India. The roll out comes a month after Oppo announced the release of the beta version for Indian users. For global users, Oppo may soon make an announcement on the future updates. The ColorOS 12 for Oppo A53s 5G, based on Android 12, can be downloaded through settings on the smartphone. To receive the update, users must ensure that their phone is currently on the latest version of ColorOS 11. Oppo has shared a detailed post on the latest update with all the necessary information. Indian users of Oppo A53s 5G will be able to download the latest roll out in the following way: Go to Settings > Software Updates > Select 'ColorOS 12 version' and select Update. To download official version, users need to ensure that their Oppo A53s 5G is on firmware version A.08/A.09, along with software ColorOS 11.