Domestic consumer electronics brand Styx has come up with a smartwatch called Neo in India. Backed by the latest technologies, the all-new Styx Neo smartwatch boasts extended battery life and health monitoring features.
Sandeep Sharma, CEO, Styx India, said, "We are living in an uncertain time and the need for fitness is growing drastically. Wearable devices have become extremely useful for tracking health and fitness. While people download fitness tracking apps on their smartphones but they are not as accurate as they should be. With the launch of Styx Neo smartwatch, we are delighted to come up with a feature-packed wearable watch that offers great benefits to the consumer."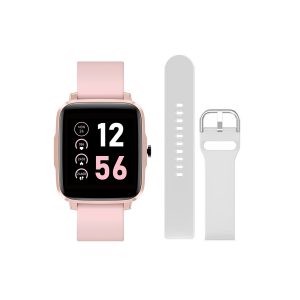 With the rise of lifestyle disease, people have become health conscious and started incorporating fitness activities into their daily schedule and need constant health monitoring. Styx India's flagship offering – Neo smartwatch tracks the health of the consumers with extreme accuracy including body temperature, heart rate, and blood pressure.
The Styx Neo smartwatch is available in four colour options – Mystic Rose, Frost Silver, Electric Blue, Carbon Black and can be purchased from the brand's website, Amazon, Flipkart and offline stores across India. It is originally priced at Rs 4,999 with a 30% discount on the launch, making it available in the market at Rs 3,499.