Mobile Premier League recently released a national print and TV campaign called 'Maidan Naya, Khel Wohi' to encourage participation and promote a culture of esports in the country.
The brand roped in Olympic medallist and multiple Grand Slam winner Leander Paes and Commonwealth Games Gold medallist Geeta Phogat as brand ambassadors to raise awareness about esports and the discipline and the ethos of an ace esports athlete.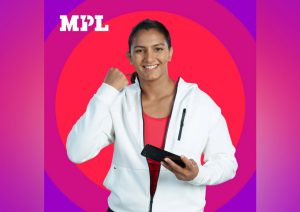 Over the past few years, the prominence of esports in India is growing double fold consisting of an ecosystem of players, tournament organisers, streaming platforms and brand sponsors.
Post the launch of the campaign by MPL, many known personalities like Jwala Gutta, Wasim Jaffer, etc have applauded the campaign in their retweets highlighting the importance of both – physical and virtual sports.
They also mentioned how the esports sector in India is witnessing exponential growth since the past few years and it is the perfect time for recognizing these opportunities in India.