Holi is just round the corner and so is a long weekend that was much awaited. To help you spread joy and greet friends and family in the most fun way, Snapchat is all ready for the Holi cheer.
Although, for the past two years, Holi has been observed with coronavirus fears, as the number of cases keeps on rising again and again. As a result, Snapchat is making sure that the excitement doesn't die down in Holi greetings. With Holi-themed stickers and Bitmojis, the brand is raising the fun and colour factor. These are designed to assist Snapchatters add a splash of colour to the Holi celebrations.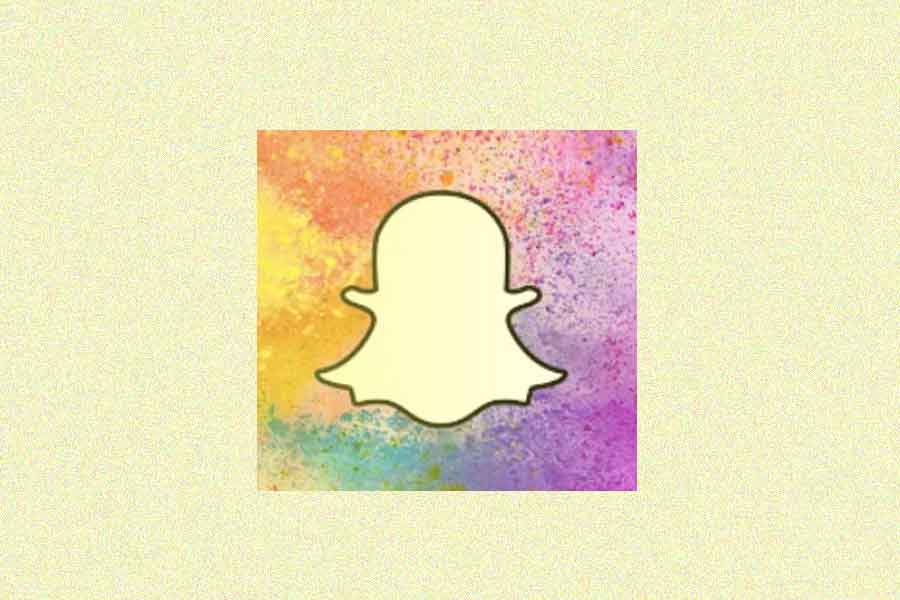 This is in accordance with the company's goal of localising the app experience for Indian customers, according to the company. The users of Snapchat can add precise location-based filters to snaps (geofilters) from across 500 different locations and 32 different cities in India this Holi.
When it comes to Holi special ideas, Snapchat's Director of India and South Asia Market Development Durgesh Kaushik noted that snapchatters are always looking for new and exciting ways to celebrate special events with their friends and family. The company's AR tech capabilities are their strong suit, and they've successfully combined these with their Indian localization efforts.
Share Personalized Holi Wishes
The tools, which were inspired by the Festival of Colours, are now available on Snapchat and enable Indian Snapchatters innovative and unique methods to express the excitement around the season. Filters and stickers with Bitmoji allow Indian users to send more personalized Holi wishes to their friends and family, while Lenses are also available, allowing Snapchatters to add a dash of colour to their photo and video snaps. Snapchat app, which is one the fastest way to share a moment, also allows users to make their own filters.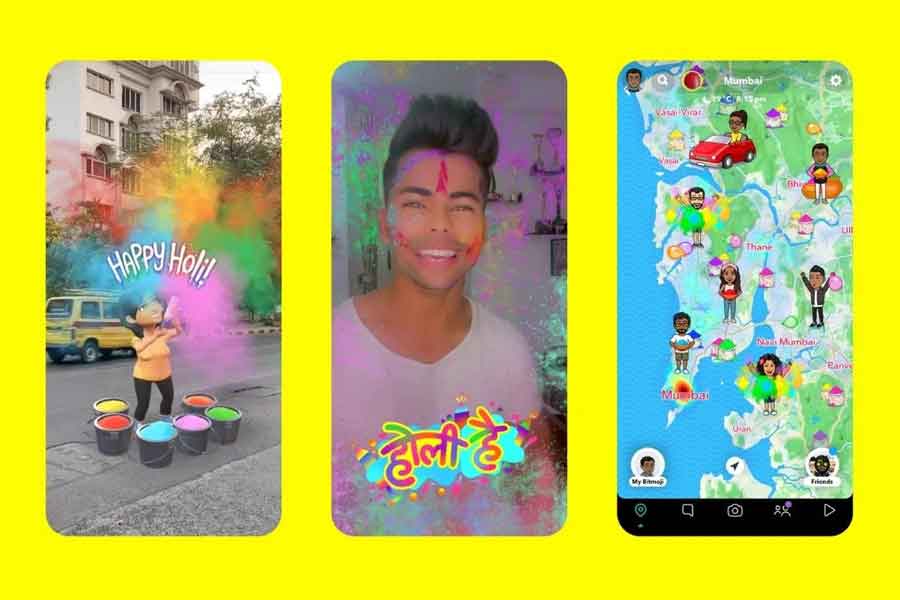 With Snapchat Bitmojis, lenses, stickers and new filters, you can add a dash of color to videos and photos and send them to your family and friends. You don't even need to install the stickers and filters separately.
Using all of the features offered by Snapchat, users can create and send customized Holi greetings to their family and loved ones, all while staying safe and secure from the coronavirus.
What's new for users?
Snapchat has introduced a fun 'Holi Beard' lens to help users wish 'Happy Holi' in different languages that users can engage with and celebrate. These Lenses are also available on partner platforms including Samsung Fun Mode and Google Camera Go, in addition to the Snapchat app.
In a first, community lenses will be available on Snapchat maps in India, enhancing the Holi celebrations.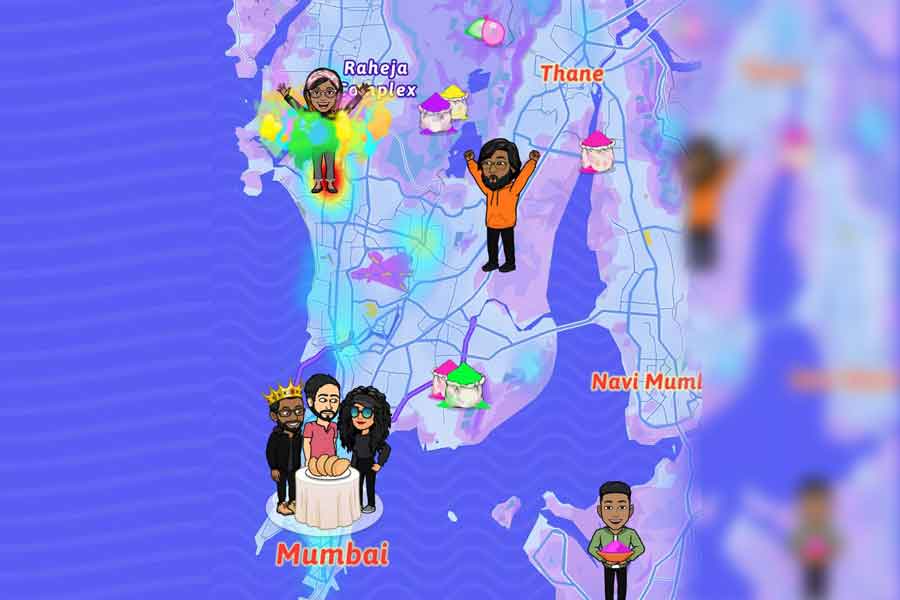 Snapchatters will be able to immediately activate these Holi-themed lenses produced by members of the Snapchat Lens Network community on Snap Maps. Exciting Holi-themed material will be made available throughout the discover and spotlight platforms for individuals looking for Holi-specific entertainment alternatives.
How to take Holi Snaps?
Snapchat is the most fun way to share the special moment with your near and dear ones. While people are all set to celebrate the festival with full enthusiasm this Friday, Snapchat is also not behind as the app as added new AR lenses and Stickers to enhance your Holi snaps. To add more fun and excitement to your Holi celebrations, use Holi special filters and emojis and share them with your loved ones. Here's how to use them:
Step 1: Snapchat launches directly into the camera mode. To take a photo, tap the screen, or touch and hold to record video.
Step 2: Enhance your shot with a lens or filter — new ones are released every day! Change your appearance, dance with your 3D Bitmoji, and learn how to play games with your face.
Step 3: Add your own Filters to photographs and videos, or try out Lenses created by others.
Holi is one of India's most popular festivals, and it is celebrated with tremendous zeal all around the country. The festival of colours, as heard in the popular song 'Holi Ke Din' from the 1975 classic 'Sholay,' brings together family, friends, and neighbours, and it is traditionally celebrated as a communal celebration.
This year, Holi will be celebrated on March 18 while the traditional Holika Dahan will take place on March 17. Avoid forwards and use these newly launched stickers, lenses, filters, Bitmojis and give a personal touch to your wishes.
Happy Holi and Happy Snapping!
Also Read: iQOO Z6 5G with Snapdragon 695 SoC, 120Hz refresh rate launched: Know price, specs and more