Skype, the mobile application has finally allowed calls to 911 from a desktop in the US. The software will also be able to share the user's location with emergency service. The US is the latest country to be added in the list of regions who are currently able to avail the feature. The service was previously available in Australia, Denmark, Finland, and the UK, The Verge said.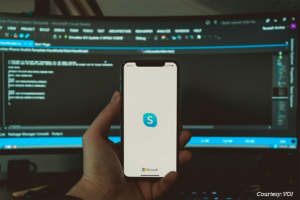 Despite a few limitations, the brand new tool from Skype could be crucial for users who do not have access to mobile phones or a landline in an emergency but still have a working internet connection. A Skype user may have calls rerouted to an international number if they are not in their home region. Connectivity and network issues may also affect the tool. 
In addition to making emergency calls with Skype 8.80, a user can leave a five-minute voice message that was capped off at 2 minutes earlier.  According to The Verge, Skype has also added options of light or dark mode for users to choose from while they're on a call. Furthermore the Skype users can now send custom reactions. They can now zoom in or out when they share their screen.