After Samsung mysteriously disappeared from qualcomm's official partners list. Now, it has been reported that Samsung will use a special version of the Snapdragon 8 Gen 2 with a higher-clocked CPU. The Snapdragon 8 Gen 2 standard model (SM8550-AB) has an Adreno 740 GPU clocked at 680MHz, a Cortex-X3 prime CPU core running at 3.19GHz, four mid CPU cores running at 2.8GHz, and three power-efficient Cortex-A510 CPU cores. In contrast, it appears that the Snapdragon 8 Gen 2 processor (SM8550-AC) that will power the Galaxy S23 has a primary CPU core clocked at 3.36GHz and a GPU clocked at 719MHz.
According to a few new leaks, Samsung appears to want to secure the higher clock rates of the Snapdragon 8 gen 2 chip for its Galaxy S23 series devices. Some early geekbench results have shown that the Galaxy S23, S23 Plus, and S23 Ultra will have the Snapdragon 810 with a prime performance core clocked at 3.36 GHz.
It's unclear whether the Snapdragon 8 Gen 2 chip will carry that name or a different one. However, it appears like Qualcomm and TSMC have provided sufficient leeway for a respectable overclock. The 8 Gen 2 CPU is 35% quicker than its 8 Gen 1 predecessor, while the GPU is 25% faster, according to Qualcomm-approved statistics. This new interpretation of the chip should be quick given the overclock for both. Although, it is too early to conclude any significance from standard results.
Read More: https://www.mymobileindia.com/samsung-may-soon-rollout-one-ui-5-0-based-on-android-13/
It is being said that the Snapdragon 8 Gen 2 is 35% quicker on the CPU and 25% faster on the GPU than the Snapdragon 8 Gen 1. The fact that Qualcomm has concentrated on increasing the power efficiency of its most recent flagship chipset is more noteworthy, as its chips from the previous two generations tended to overheat and choke under prolonged operation.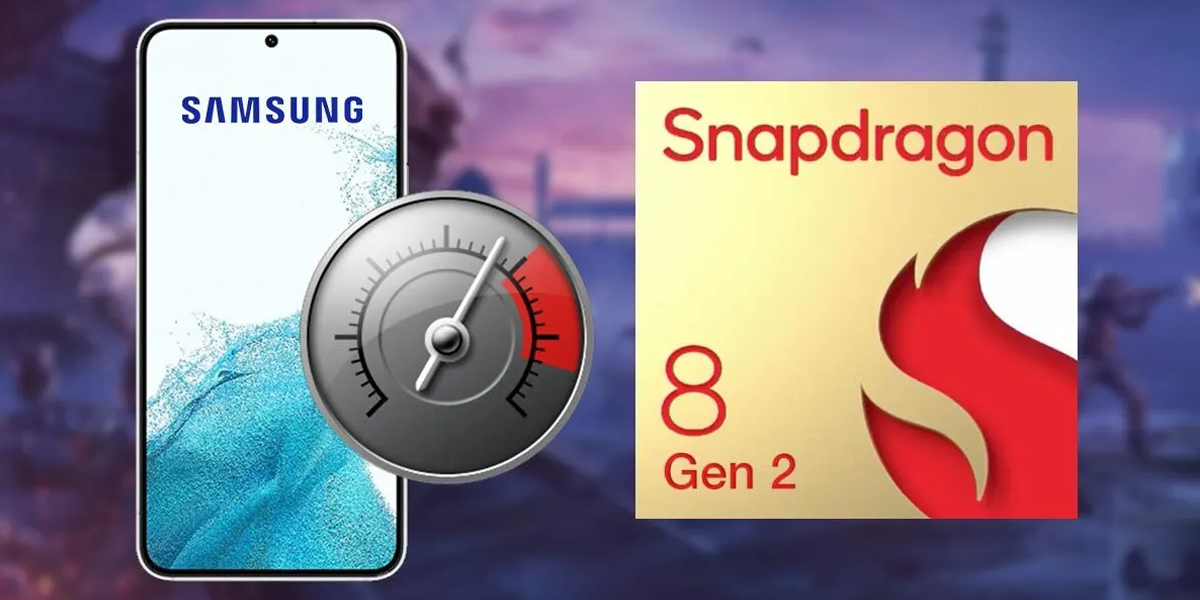 It's unclear if the Snapdragon 8+ Gen 2 name will apply to this processor, which is intended for the Galaxy S23 series. However, it appears that Qualcomm and TSMC were able to find adequate space for a decent overclock.
Every so often, Qualcomm has launched "AC" versions that have faster clock speeds than the base processor. For instance, the Snapdragon 855's model number is SM8150; the 855+, which increased the main core's speed from 2.84GHz to 2.96GHz, is labelled as SM8150-AC. The 8 Gen 2 that was unveiled this week is the SM8550-AB so this version should be the SM8550-AC 
Read More: https://www.mymobileindia.com/samsung-galaxy-m23-5g-galaxy-a04-galaxy-a04e-support-pages-go-live-in-india/
This 8 Gen 2 chipset will be seen in many more forthcoming phones than simply the Samsung flagships. Additionally, some of them have provided benchmarks. Only time will tell how useful will the Snapdragon 8 Gen 2 be and how it can crush the competition.