At Samsung Unpacked 2022, South Korean electronics giant–Samsung unveiled its Galaxy S22 Ultra, merging the best of two smartphone legacies – the unrivaled power of the Note series and the pro-grade camera and performance of the S series – to set a new standard for premium smartphones.
From creative capabilities and productivity to power and performance, the Galaxy S22 Ultra brings everything you love about the Note experience — including its signature S Pen — to the S series. Galaxy S22 Ultra joins the new Galaxy S series of devices — Galaxy S22 and S22+ — offering every feature of those devices plus newly added features for the best of the S and Note series.
Samsung Galaxy S22 Ultra Launch Date
The all-new Galaxy series will initially be available in selected markets such as Seoul, Kuala Lumpur, New York, London and Dubai. The Galaxy S22 Ultra will be available from 25th February 2022, as per the company.
Specifications & Features
S Pen
Featuring a built-in S Pen and battery life that lasts over a day, Galaxy S22 Ultra is the most powerful Ultra device Samsung has ever created.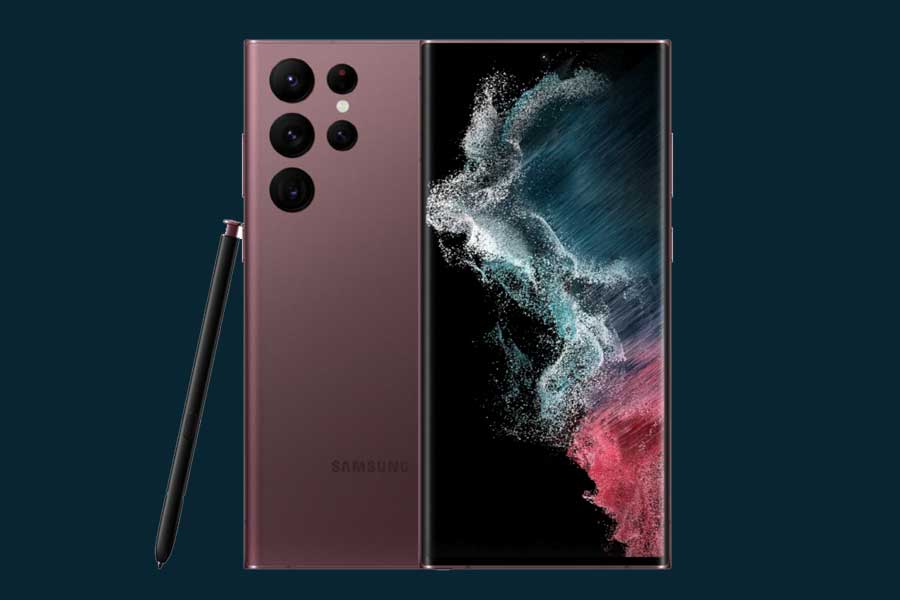 Samsung Galaxy S22 display
Samsung Galaxy S22 Ultra features a 6.8 inch QHD dot-AMOLED display, and has 120Hz refresh rate. It also uses a 4nm chipset. This smartphone is protected by the Corning Gorilla Glass Victus. The handset is backed by a 5,000mAh battery and comes with a 45W charger. The Galaxy S22 Ultra runs on One UI 4.0 based on Android 12.
Galaxy S22 Ultra camera
On the camera front, the Samsung Galaxy S22 Ultra houses a 108MP main lens along with a 12MP ultra-wide lens, a 10MP telephoto sensor and another 10MP telephoto lens. The company claims to provide better low-light photography with S22 Ultra rear cameras. Up front, it features a 40MP front camera for taking selfies.
Nightography
With Galaxy S22 Ultra, capturing footage that's instantly post-worthy – in any lighting conditions has become an easy affair. Advanced Nightography features available on the entire S22 family of devices allow users to snap crisp, clear videos on both the front and back cameras, whether they are recording during the day or night.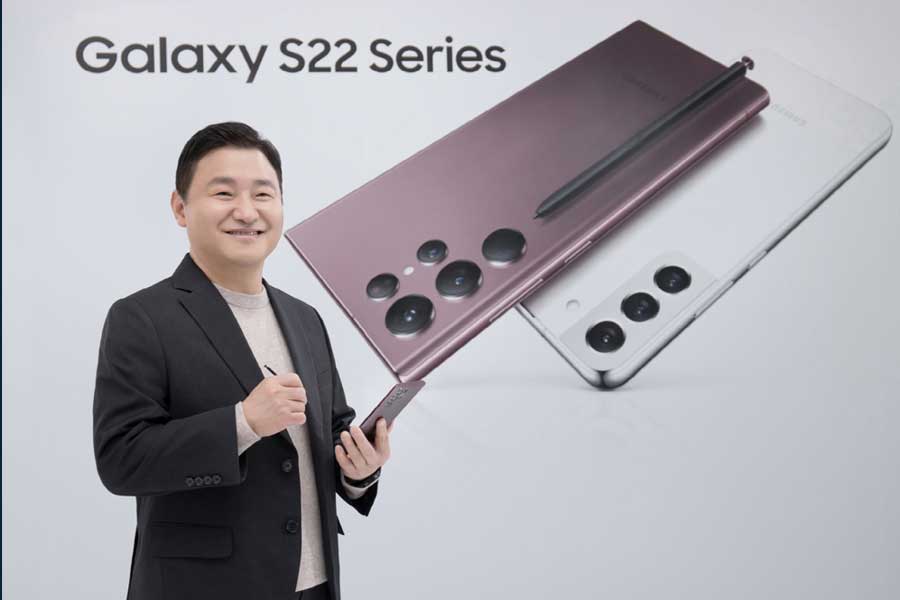 AI supported features
With zooming capabilities that will get users 100x closer to the action, Galaxy S22 Ultra isn't just Samsung's most powerful camera, it's also the smartest. Packed with new AI supported features like Portrait mode, Galaxy S22 Ultra is built to make every photo look professional. With S22 Ultra's robust intelligent camera capabilities, the phone does the heavy lifting, so users always capture stunning photos and video in any lighting.
Processor
Galaxy S22 Ultra is built for the most productive workdays. S22 Ultra is part of the first Galaxy S series to be equipped with the latest 4nm processor, which powers Samsung's most advanced AI and ML processing. It also features Wi-Fi 6E, up to twice as fast as Wi-Fi 6. That means users can enjoy unrivaled performance on all their most-used apps, whether they are gaming, streaming, or working. All that power runs on Galaxy S22 Ultra's powerful battery, which gives users more than a full day of use in a single full charge.
Super-fast charging
S22 Ultra also supports 45W super-fast charging, which allows to record more than 50 minutes of video – after a 10-minute charge.
Knox vault security platform
The Galaxy S22 series is secured by Samsung's powerful Knox Vault security platform, which includes a secure processor and memory that completely isolates sensitive data like your passwords, biometrics or blockchain keys from the phone's main operating system.
One UI's privacy dashboard and Indicator make it easy to see which apps are accessing your data and camera, so you can decide whether to grant or deny permission to each app.
Other security features to prevent cyber attacks
The Galaxy S22 series also introduces several new security features, including the ARM micro architecture, which helps prevent cyberattacks that target your operating system and memory.
Plus, the Galaxy S22 series brings you Samsung Wallet– a seamless, convenient and secure experience to make everyday life easier. Samsung Wallet combines digital payment, ID, keys and asset management into one tool to simplify your routines, from showing your student ID to compiling travel documents before a flight.
The entire Galaxy S22 series will be supported by up to four generations of Android OS upgrades.
Also, Read Here: Samsung Unpacked 2022: Galaxy Tab S8, S8+ and S8 Ultra launched, what's changed with the new series
Samsung Galaxy S22 Price and Color
The newly launched Samsung Galaxy S22 series is expected to be priced at Rs 89,700. The model is rumoured to be available at stores from February 25. Samsung Galaxy S22 Ultra launch date in India is speculated to be on February 25, 2022. The Galaxy S22 Ultra comes in four nature-inspired color options, including Phantom Black, Phantom White, Green, and Burgundy, new on S22 Ultra.
Also, Read Here: Samsung Galaxy S22 Series, Galaxy Tab S8 Series up for pre-reserve in India