Realme has all geared up to celebrate its upcoming event- True My Mobile 618 in China. The dates are also set for this grand occasion. The event will be live on May 26, 2022, with many imminent launches witnessed by the world. We already have some glimpses like the Pad X 5G is coming on May 26, and then we have the Neo 3 coming. Now, adding to this sparkling list, Realme has also teased that it is bringing a new phone on its 618 celebration- The Naruto Phone!
RealmeXNaruto Phone: Release date
Realme has confirmed that the brand has reached official cooperation with "Naruto Shippuden", and will officially release a joint customized mobile phone at the Realme 618 celebration event on May 26, 2022. The confirmation comes straight from Realme's Weibo account.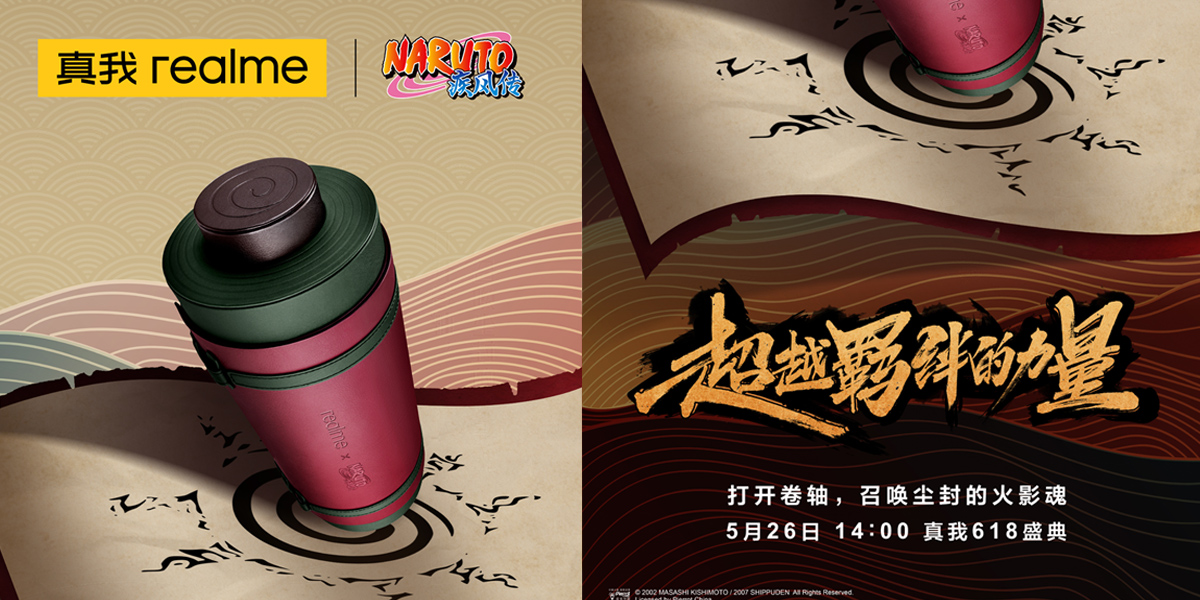 The phone will come with deep customizations, making sure to make the Naruto fans scream. The phone will be launched officially at the 618 celebrations at 2 pm IST.
RealmeXNaruto Phone: Expected key specs
The brand has already teased many images along with a short creative clip creating excitement among the fans. The promotional content also suggests that there will be a set of IP customized products at the Realme 618 celebration event on May 26.
The name of the upcoming Naruto edition phone reflects that it incorporates the soul of the character. Realme has also teased the packaging images for this latest customized phone.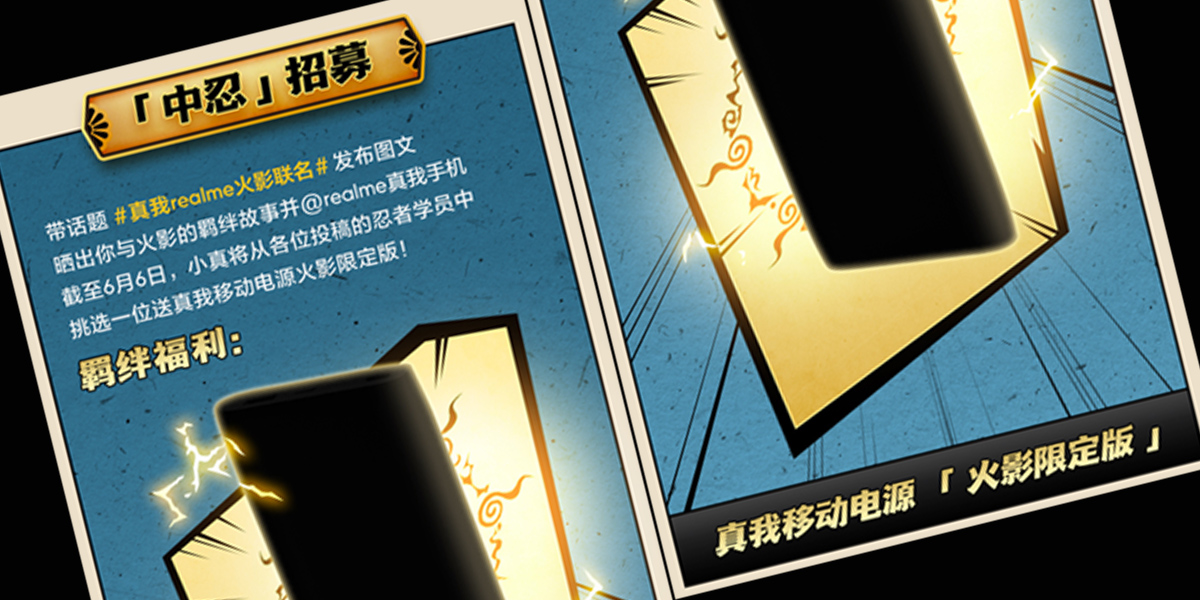 Its packaging design uses the classic scroll of "Naruto" as an element, which greatly restores the visual performance of the original work. It also has the collaboration name engraved on the scroll.
At the same time, the quality of the first teaser video released by the official is also quite solid, and it restores the famous scene of the animation ends, which can be described as "full of feelings" for fans of the original work. The video is on the joint product. According to the news, in addition to this unannounced mobile phone, Realme will also launch a power bank with the same deeply customized appearance. Judging from the outgoing pictures, this power bank adopts the iconic orange and black contrast colour design of "Naruto". It will also come equipped with a USB-A port and a USB-C port along with indicator lights and physical buttons. It has the picture of Naruto printed on the top part followed by the iconic logo on the back.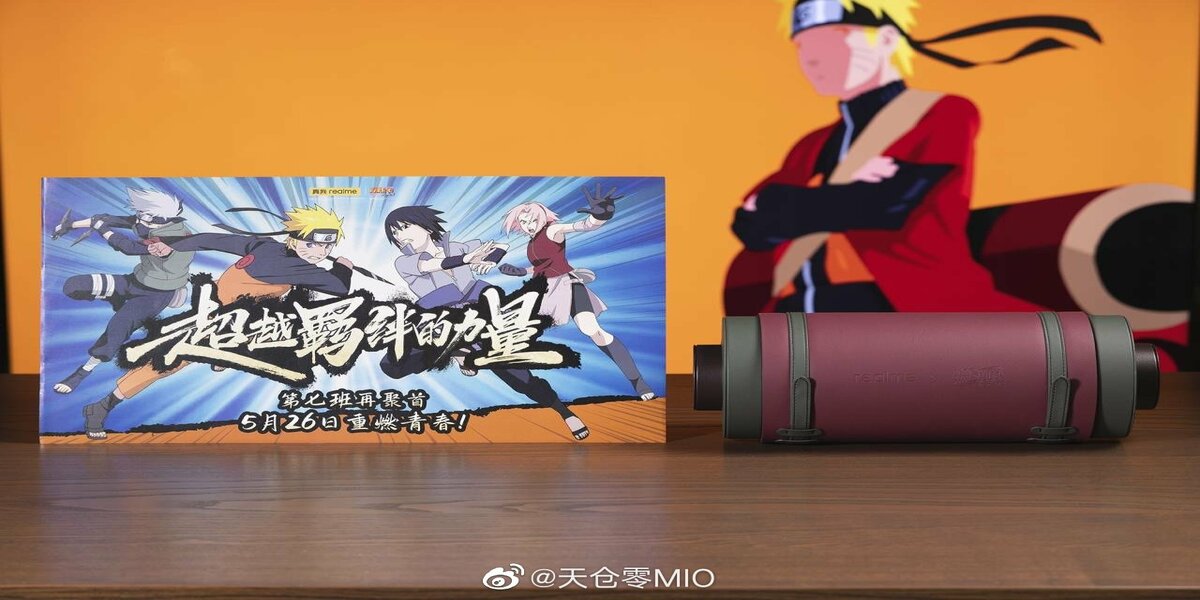 Moreover, according to the official announcement materials released by the brand, the new real machine will rekindle the youthful Also, in addition, it will also come with a co-branded gift box.
Some other significant launches at the Realme 618 event
Along with the customized Naruto phone, Realme has planned the launch of its other significant devices:
Realme GT Neo 3 (12GB RAM + 512GB)
Realme Tablet X 5G
Realme Airbuds 3
Realme Q5 smartphone