When it comes to camera smartphones, Oppo is undoubtedly one of the first names that comes to mind. And, after the outstanding performance of the Oppo Reno 7 series, expectations for the company's others phones are already high. With the F21 Pro and F21 Pro 5G, the brand has added a new member to its F-series, with unique designs and AI-enabled camera features. Is that, though, all that matters? Certainly not. From powerful performance, smooth user experience, and rich display to good battery life, everything is required for a satisfactory overall experience.
The Oppo F series has always been recognised for combining a beautiful appearance with respectable specs, and the Oppo F21 Pro 5G is no exception. We have got our hands on the smartphone and here is what we think about the Oppo F21 Pro 5G.
Design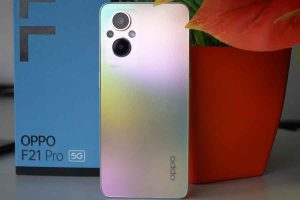 While the Oppo F21 Pro's 4G variant is the clear winner in terms of looks and aesthetics, the Oppo F21 Pro 5G, like most of the previous generation Oppo smartphones, is also outstanding in looks. The Oppo F21 Pro 5G's plastic body makes it more durable, but it detracts from the overall build quality, especially when compared to the Redmi Note 11 Pro+ 5G, which has a glass back panel. With two large camera lenses placed within the round metallic rings that have orbiting lights around it – the immediate reaction is … Wow!
Also Read: iQOO 9 SE Review: A good mix of looks and performance
The Oppo F21 Pro 5G is available in two colours: cosmic black and rainbow spectrum, and we've been testing the latter. The glistening rainbow-displaying colour panel has a matte texture and is smudge-proof. The device has a sleek design and feels quite light in the hand, with even weight distribution. The Oppo F21 Pro 5G's flat chassis is similar of the latest iPhones, giving it a superb in-hand feel.
We also appreciated the presence of a 3.5mm headphone port on the phone. The device does not, however, include a microSD card slot for additional storage. At around Rs 25,000, the Oppo F21 Pro 5G continues to dazzle in terms of design and is unquestionably one of the best-looking phones.
Display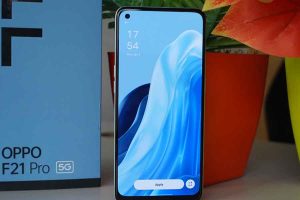 The Oppo F21 Pro 5G comes with a 6.43-inch AMOLED display with FHD+ resolution and a screen-to-body ratio of 90.8 percent. Because the phone has a 60Hz display, it isn't as responsive as the OnePlus Nord CE 2 5G or the Redmi Note 11 Pro+ 5G. The existence of a 180Hz touch sampling rate, on the other hand, is considered to increase gaming performance to some extent. The display has a peak brightness of 600nits, although HDR streaming is not supported on any platform.
Videos seem vibrant, with rich colours and superb contrast, thanks to the device's AMOLED display. I had fun viewing some Netflix and YouTube videos. The device has Widevine L1 certification that means the Oppo F21 Pro 5G can stream up to 1080p videos on popular video streaming platforms like Amazon Prime Video and Netflix. Furthermore, the Oppo F21 Pro 5G's multimedia consumption experience is slightly hampered by the lack of stereo speakers.
Also Read: Vivo V23 5G Review: A stylish feature-heavy smartphone for selfie lovers
Processor
The Qualcomm Snapdragon 695 SoC, an octa-core processor with a high clock speed of 2.2GHz, powers the Oppo F21 Pro 5G.  From daily multitasking to utilising demanding apps for video editing, it performed effortlessly without any lags or stutters.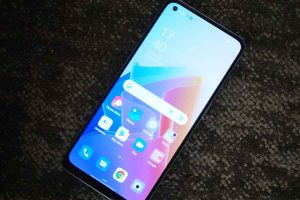 In terms of gaming, the smartphone can handle games like COD: Mobile and BGIM at medium to high graphics levels, but not ultra graphics settings. On COD: Mobile, the phone offers around 60 frames per second and does not overheat even when gaming continuously.
The smartphone runs on ColorOS 12 based on Android 11 OS. The phone should have come with Android 12 OS, considering the launch date. ColorOS 12 has advanced significantly in recent years, and it now offers a wide range of functionality and customization choices. The Oppo F21 Pro 5G also comes with a lot of bloatware, and even if you erase some of it, you'll still be left with a lot of third-party apps that you can't turn off.
The smartphone includes two nano-SIM card slots with support for a 5G network on both slots. The Oppo F21 5G Pro is capable of supporting up to six 5G bands, as well as Bluetooth 5.1 and dual-band Wi-Fi. On the Airtel network, I had good cellular reception and had no problems making voice or video calls.
Cameras
There might be a rare chance when Oppo disappoints with the camera performance, and thankfully Oppo F21 Pro 5G is not that rare case. The Oppo F21 Pro 5G has a triple camera configuration with a 64MP primary camera, a 2MP monochrome sensor, and a 2MP macro lens on the rear. Because there is no specific ultra-wide angle or telephoto lens, this could have been a single-camera configuration.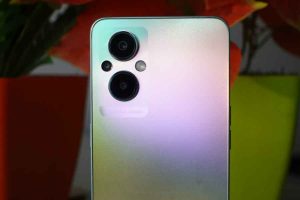 A 16MP camera is located on the front of the device. In true Oppo fashion, the camera app on the Oppo F21 Pro 5G is packed with features like Night Mode, Expert Mode, Portrait Mode, Macro mode, and more. There's also a built-in sticker mode that will help you share your images on social media. The Oppo F21 Pro 5G does not support 4K video recording due to the limitations of the processor.
Also Read: Xiaomi 11i 5G Review: A solid performer that's worth being considered
The main 64MP sensor on the Oppo F21 Pro 5G does an excellent job of catching a lot of details and producing good-looking photos in bright light. Although the smartphone only has a 64MP camera, it can take 108MP photographs with plenty of detail.
Oppo smartphones are known for selfies, and the F21 Pro 5G is no different. The 16MP camera takes excellent selfies. You get natural-looking selfies, make sure to take off any filters such as skin texture. For the price, the company should have included an 8MP selfie camera, which is standard on practically every other smartphone in this price range.
Battery
The Oppo F21 Pro 5G has a 4,500mAh battery with a USB Type-C connection that supports 33W rapid charging. The charger comes with the package, and it takes around an hour to fully charge the battery. If you're a heavy user, you may need to charge your phone for a few minutes at the end of the day to get it going.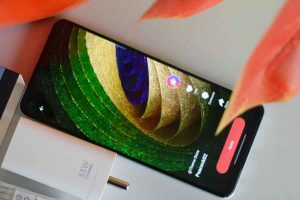 Again, when compared to the competitors, this smartphone isn't the fastest charging or has the greatest battery. The company should have done one of these things, which would have increased the overall value of the whole package.
Final Verdict
The Oppo F21 Pro 5G is a mid-range smartphone with a few standout features, including an RGB light ring on the camera module. The phone has a stylish yet lightweight design, and the AMOLED display makes it a superb content consumption smartphone. When compared to devices like the Samsung Galaxy A53 5G, it does provide greater value for money. If you want a mid-tier 5G smartphone that looks great and performs well, then you can get the Oppo F21 Pro 5G without any second thought.
Also Read: Oppo Find N Review: A foldable phone with crease-free display