From being a luxury to an absolute need, mobile phones have definitely witnessed a massive transformation in the past few decades. While the initial invention of mobiles made it possible for us to connect, today, there is much more to achieve with smartphones than just make some calls. Today's mobiles are the most handy and cutting-edge devices available commercially.
However, it doesn't stop there.
The smartphone industry is at its peak right now, and innovative apps have played a major role in its success. With each passing day, the capabilities of these applications are growing leaps and bounds. In 2021, the app development field will again experience some pioneering developments to transform the way we leverage these quintessential devices.
The apps have dominated the mobile market completely. From small to big businesses, everyone is getting their dedicated mobile apps to lure more customers through mobile devices. Unquestionably, there is a huge variety of cool products and programs created today. Nevertheless, it doesn't mean that society stopped complaining. Complaints only appear because of certain problems. Each one of them can always be solved. Today it can be done due to a simple mobile app.
We have come up with these amazing mobile app ideas that would help consumers in the upcoming decade.
Public Transport Navigator
Although we have Google Maps but it doesn't always show the estimated time of arrival of public transport accurately. Of course, this problem is solved by separate web resource and by putting GPS sensors in public transport. However, the users have no possibility to monitor the map constantly.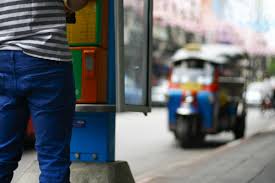 Owing to this, people often don't make it to the transport on time and have to wait for another one or to call a taxi. However, this problem can be solved with two actions, Integration of schedule and tracking the transport into one app, and Creation of a system of notification of the need to go to the stop.
Respectively, the user can do his business at home, at work, or somebody else's house, and he'll still make it to the right transport.
Online Exam
Despite the damage caused by a coronavirus, a pandemic has shown that many things can be executed remotely. The simplest example is the exams.
Most schools and universities around the globe decided not to call the students but to hold classes online. But this surely effected the exam system. Though there are some valid concerns about how to conduct the exams online but there are solutions available at this point of time which can be developed into perfection. For transparency and honesty software can be used, which prohibits the use of certain programs when taking the examination like standard messengers, search engines and online encyclopaedias.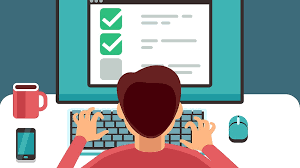 If you ask about the quality of the exams, you can receive a positive response. However, the studying was more difficult because of the lack of materials, and difficulties in communicating with fellow students and professors.
This is precisely why it's needed to create exam taking and study apps with functions like, creation of online chats, support of necessary literature, possibility to call a teacher at certain hours, creation of collective presentations to study the material or to solve the problems, completion of preliminary tests.
As a result, the students will be able to study for exams faster and better under all conditions. Most significantly, they will have the opportunity to keep in touch with fellow students and professors.
Analysis of Authenticity of Goods
Sale of second-hand goods has become extremely popular in recent years. This is facilitated by the development of services like Amazon, Alibaba, e-Bay. But the major challenge of this activity is a big number of poor quality goods. Unfortunately, many consumers fall victims to frauds and buy a fake under the guise of the original.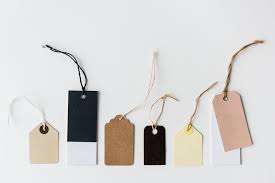 The thing is, current production capabilities allow to very accurately fake almost all goods. Only a real professional or robot can distinguish the real from fake. For this exact reason, the most topical thing today is the apps, which can determine the authenticity and specific model of the goods by their appearance or the appearance of the box.
It will significantly lower the level of such fraud. Moreover, administrators of the respective marketplaces will have fewer problems caused by placing poor quality goods.
Emergency Alerts
Street crimes are a part of life in all countries, especially amid these unprecedented times. However, aside from this, people often need help because of health issues, fall of the wall, tree, or other force-majeure circumstances.
If it happens in a public place especially in the daytime, then help will arrive quickly. But how to call for help in remote areas, in particular, in the evening when there's no one on the streets?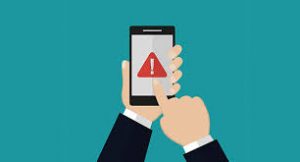 The way out is an app, which will notify of the alert all phones that are within a radius close to the victim, more importantly police. All it requires is the allowance to use geolocation. Such an app can solve several problems at once including, harassment and violence against women, street thefts, sudden deterioration of health, and disaster.
The only element, which can't be calculated is a civic consciousness. However, due to this app, there's a possibility to inform several hundred people in the neighborhood of the need for help. Respectively, the probability of getting help several times increases.
Health Monitor
Today, most of the healthcare providers and big hospitals are investing in healthcare app development to improve the condition as well offering quick and quality services to patients. Most of the healthcare organization seeks developing the healthcare app to eliminate the communication gap between doctors and patients.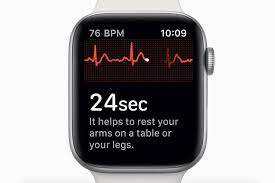 But what we really need is an easy and immediate access to health care providers, and developing of an app for this will help us in fixing appointments, review of prescriptions and communicate with doctors via video call for online diagnosis or treatment.
Health Monitoring app will not only monitor and keep track of your health but also will automatically make appointments for your regular health check-ups. This way, the user will not have to remember to make appointments manually.
Wearable devices such as smart wrist watches can also get associated with such apps.
Life Assistance
Amid the lockdown, a lot of people faced problems with no human involvement and everything shut. So in such times a life assistance app will help people with everyday tasks like cooking, repairing a fan or computer, performing minor renovations, repairing a flat tire, and more.
Now this can be made only with advancement of AI.

During the lockdown a lot of people were stuck alone in remote areas and in other cities or even countries, so a life assistance app will not only help with daily household works but also keep a check on our mental health.
People away from their families or in stress because work can easily get a nudge through the app about how to take care of ourselves. Helping out with insomnia, or simply calming us down. This kind of app will be really helpful keeping in mind if such pandemic situation occur again in the future.